As founder, author and promoter of I HAVE CAT – Single in the city, with cat (s), Tamar Arslanian has built the brand to its current following of  24,693 Facebook Fans, and 5,420 Twitter Followers.
She's an active social networker with deep involvement within the pet community online and offline through participation in blogger outreach programs (i.e, Purina, World's Best Cat Litter, Royal Canin); promotion of products through reviews, giveaways and social media promotions (i.e, PALs, Fresh Step, Mayor's Alliance); consulting for local pet businesses (i.e. ,Happy Dogs); and creating social media programs for local advocacy groups (i.e, Mayor's Alliance).
She is also a guest lecturer at FIT ("Who's Who in the Pet Blogging World") and writes for pet blogs and magazines (i.e., People Pets, Pets 360, and World's Best Cat Litter).

To contact Tamar for advertising, sponsorship, review, guest writing, social media, blogger outreach or consulting opportunities please email her at ihavecat(at)gmail(dot)com.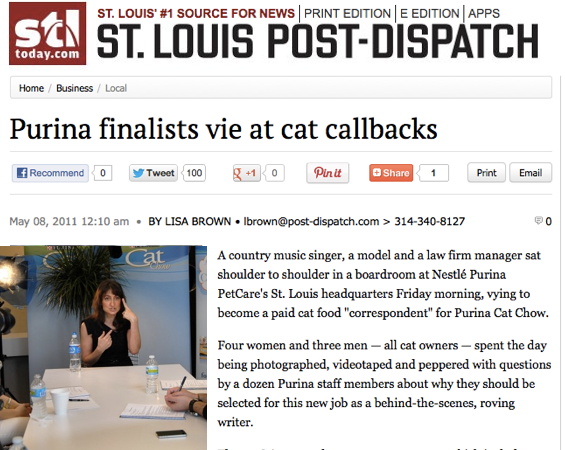 One of seven finalists (out of 3,000+ entries) for Purina's Pet Correspondent position.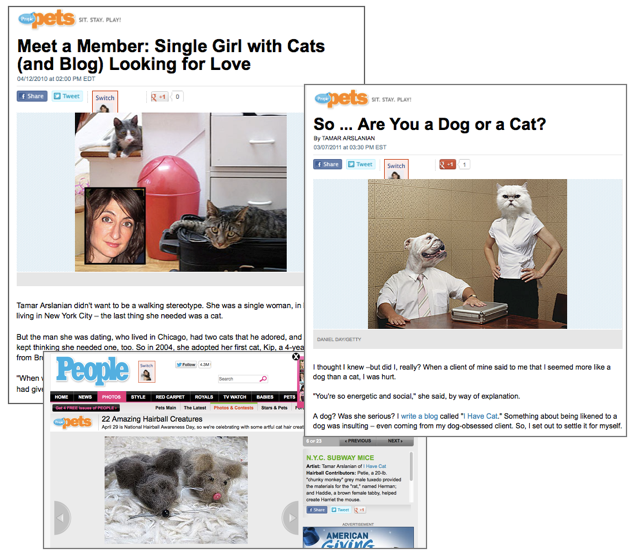 Guest writer for People Pets, Pets 360 and World's Best Cat Litter (The Sensible Feline and Clearing the Air).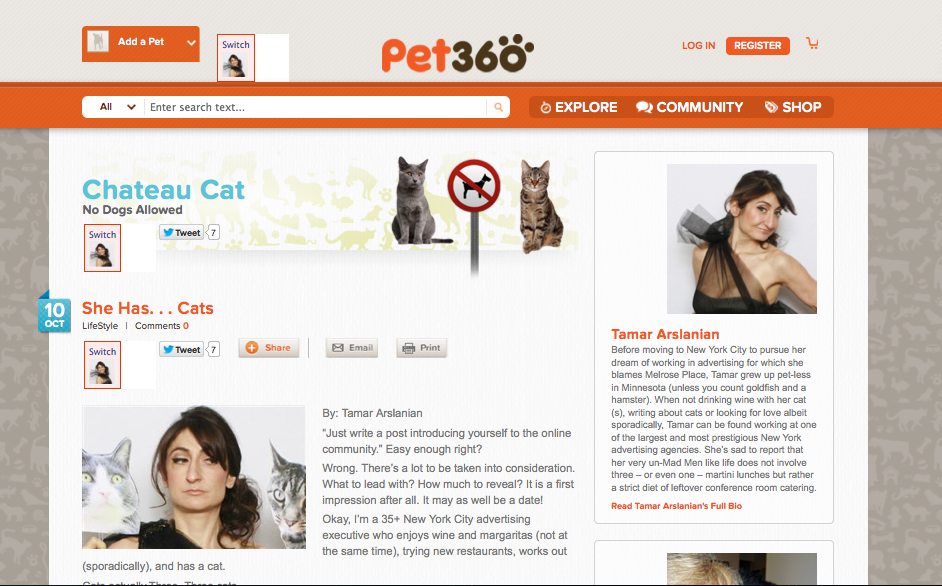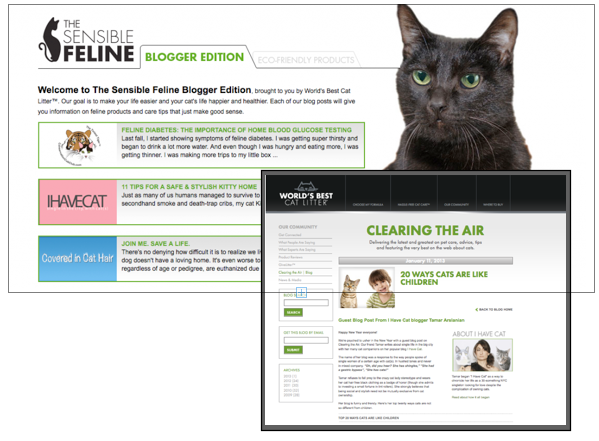 Peer interviews on Floppy Cats and Cat Wisdom 101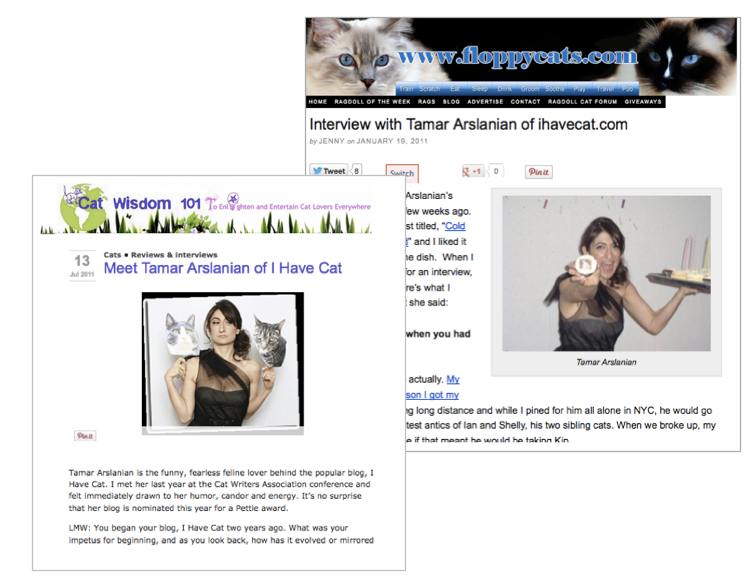 Op-Ed for New York Daily News "My Brief Life Among the Have Nots" about living through Hurricane Sandy (with 3 cats!)