As founder, author and promoter of I HAVE CAT – Single in the city, with cat (s), Tamar Arslanian has built a brand that extends far beyond its current following of 43k+ Facebook friends, 19k+ Twitter followers and 20k+ Instagram fans. Her experience building and repositioning brands working in New York City's top advertising agencies has allowed her parlay her blog into an internationally recognized name.
Tamar also runs her own social media consultancy Pet-Minded creating social media campaigns and influencer programs for local and global business and rescues as well as  Kickstarter campaigns and apps.
To contact Tamar for advertising, sponsorships, reviews, guest writing, social media, influencer outreach or consulting opportunities email tamar@ihavecat.com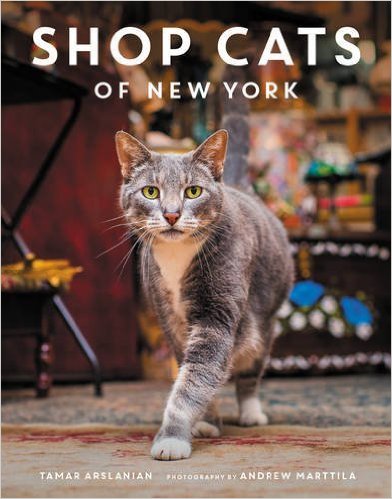 Tamar's first book, Shop Cats of New York, was published by HarperCollins in November and quickly went into a second printing after being featured in the New York Times, USA Today and NY Post among many other outlets.
Jackson Galaxy, host of My Cat From Hell called it,"…a stunning collection of stories and photos…a book that vividly illustrates the very nature of the human/cat dynamic since the beginning…it's a testament to our ongoing love affair, a visual triumph and a book that all cat lovers should have in their collection."
Visit this page for more information and media coverage on this popular book about felines living in a variety of businesses throughout New York City.
Tamar was featured in the May 2016 issue of Good Housekeeping as an expert on having cats and staying stylish.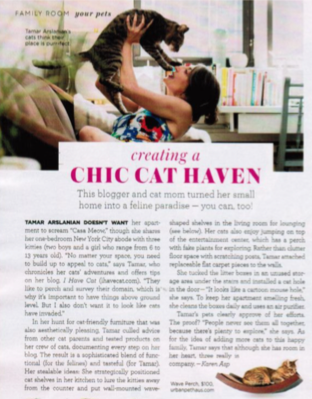 And has written for The Dodo, a well-known animal website.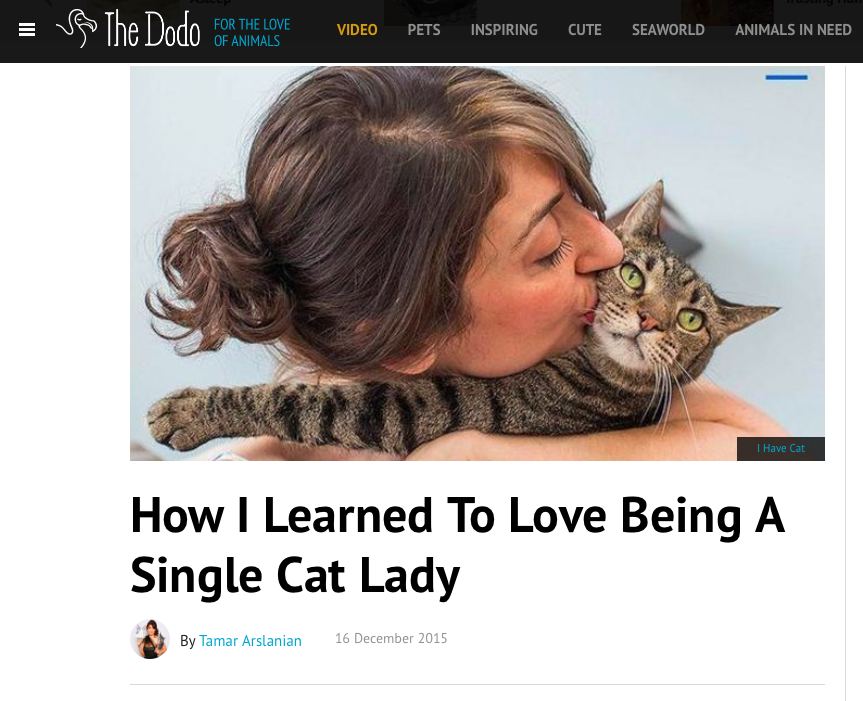 She was featured in the Summer Issue of Meow Quarterly as well as…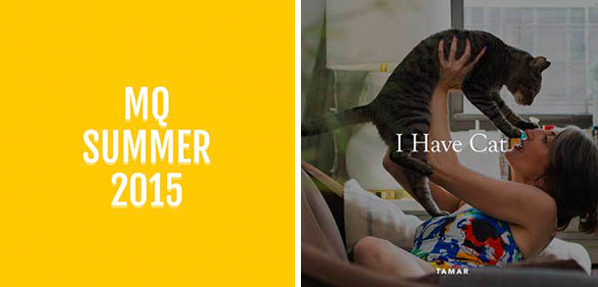 MeowBox blog "The Scratching Post."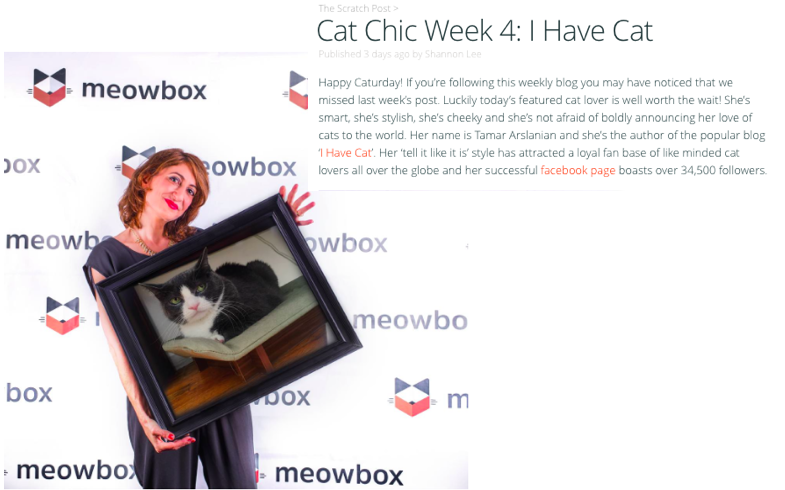 Asked for her expert opinion on the modern cat lady for Cat Lady Confidential.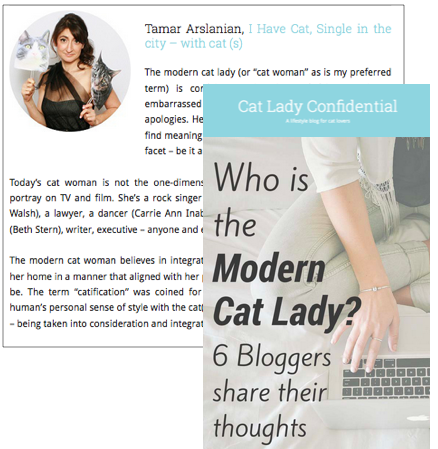 Featured as one of the 10 Best Pet Blogs to follow on First Site Guide.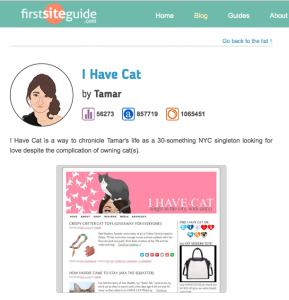 Reported on and Authored special issue of Meow Quarterly covering the first ever CatConLA: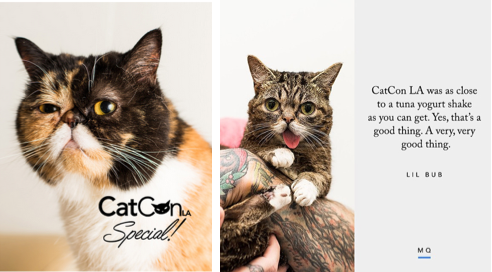 Recently published in the Huffington Post.

Cat Fancy Magazine columnist and regular CatChannel.com contributor.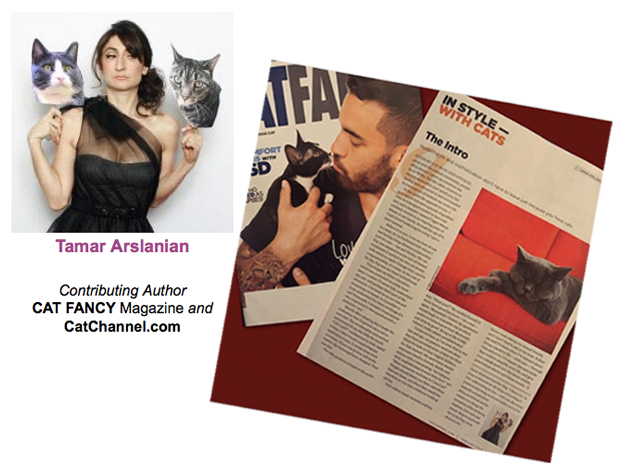 Attended LA Feline Film Festival and SXSW as a celebrity blogger.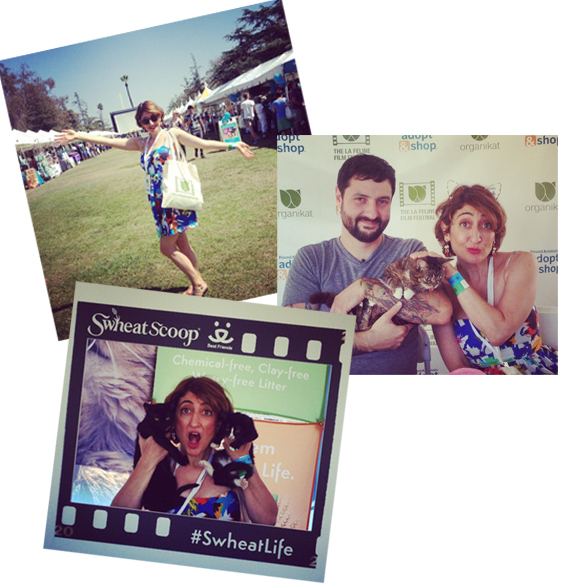 Quoted in New York Magazine, which was picked up by AdWeek's Fishbowl Magazine.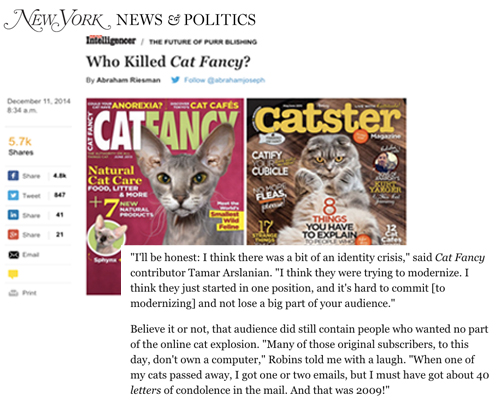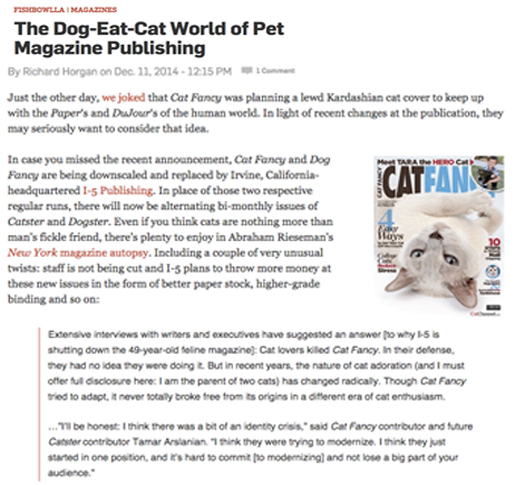 Featured pet expert in People StyleWatch "What's In What's Out" as well as having written for PeoplePets.com.
Post referenced by Huffington Post.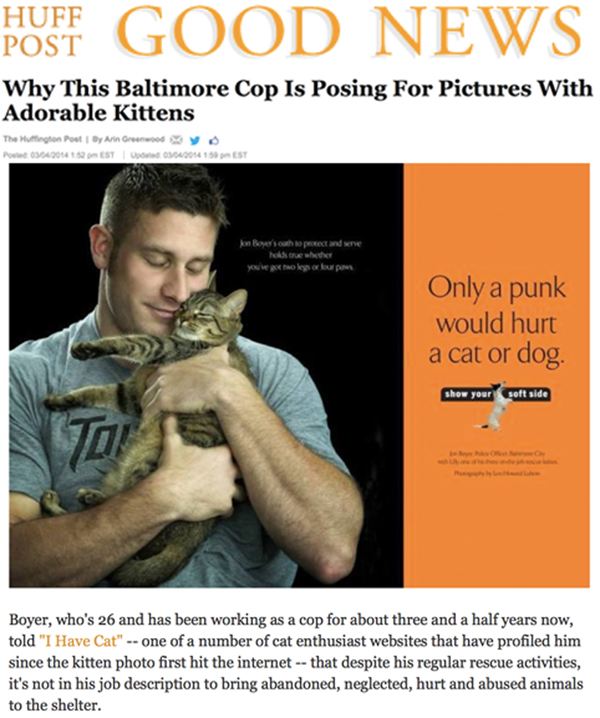 Her op-ed "My Brief Life Among the Have Nots," about surviving Hurricane Sandy – with 3 cats – was published in the New York Daily News.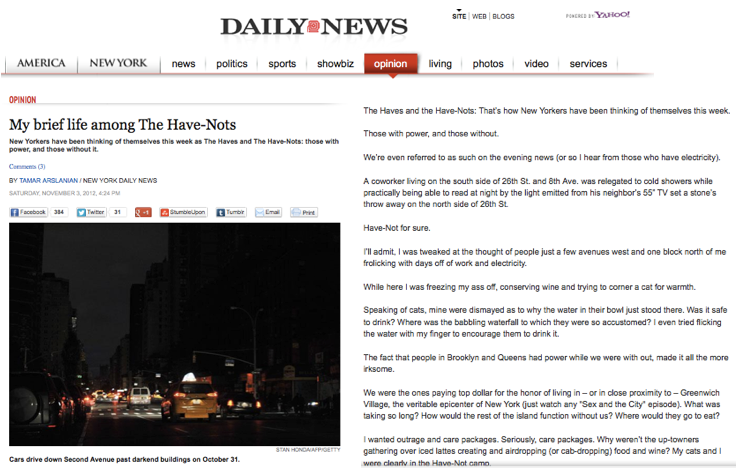 Tamar was one of seven finalists for Purina's Pet Correspondent position  (out of of 3,000+ entries).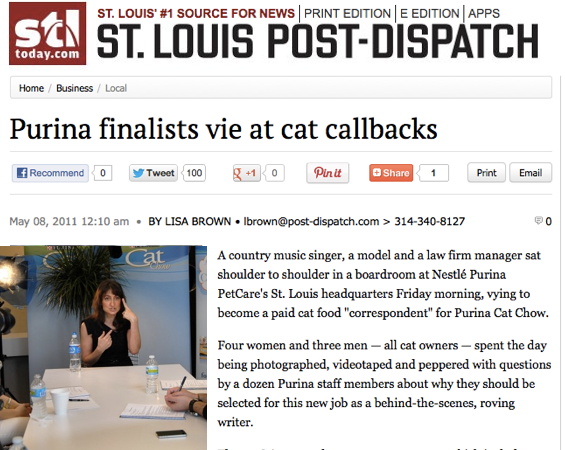 The viideo submission that got her into the finalist selection:
In addition, her writing has been featured on I CAN HAS CHEEZBURGER and Fancy Feast's site Daily Fancies.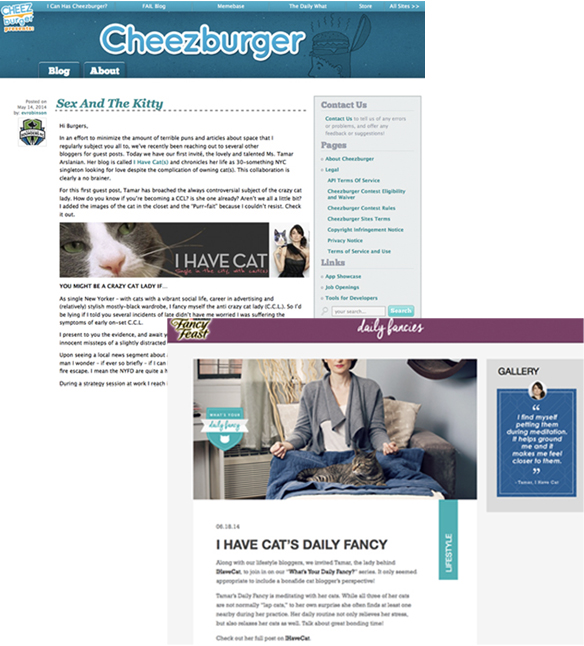 Tamar writes for Petcha.com and has written for Pets 360, Catster, Buzzfeed and World's Best Cat Litter's blog Clearing the Air  – to name a few.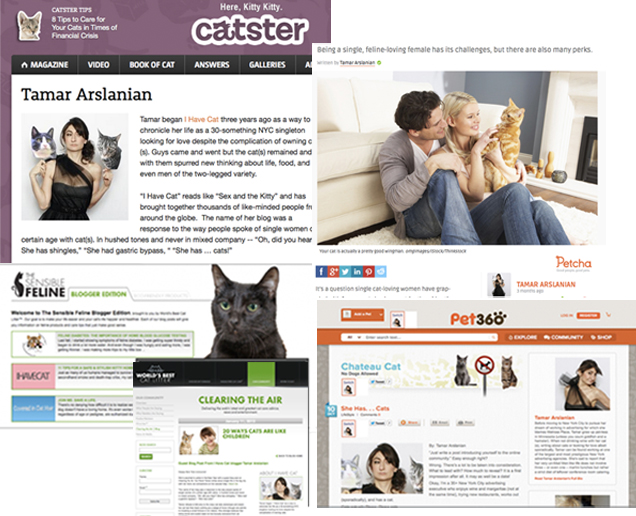 On video she's been featured on the webisode  SIDEKICK SERIES with the likes of Alex Ohanian (reddit founder) and his cat Karma.


And been interviewed in print and radio by interviewed by SheKnows.com, Single and Living Fab, YummyPets, Blog Talk Pet Talk Radio and EFT Radio among others.

 Feel free to reach out to Tamar at tamar@ihavecat.com