I often look around my apartment and wish I'd started a shoe blog. So many things for my cats, but what about me?? If you feel like your cats are the ones getting all the love, then this giveaway is for you!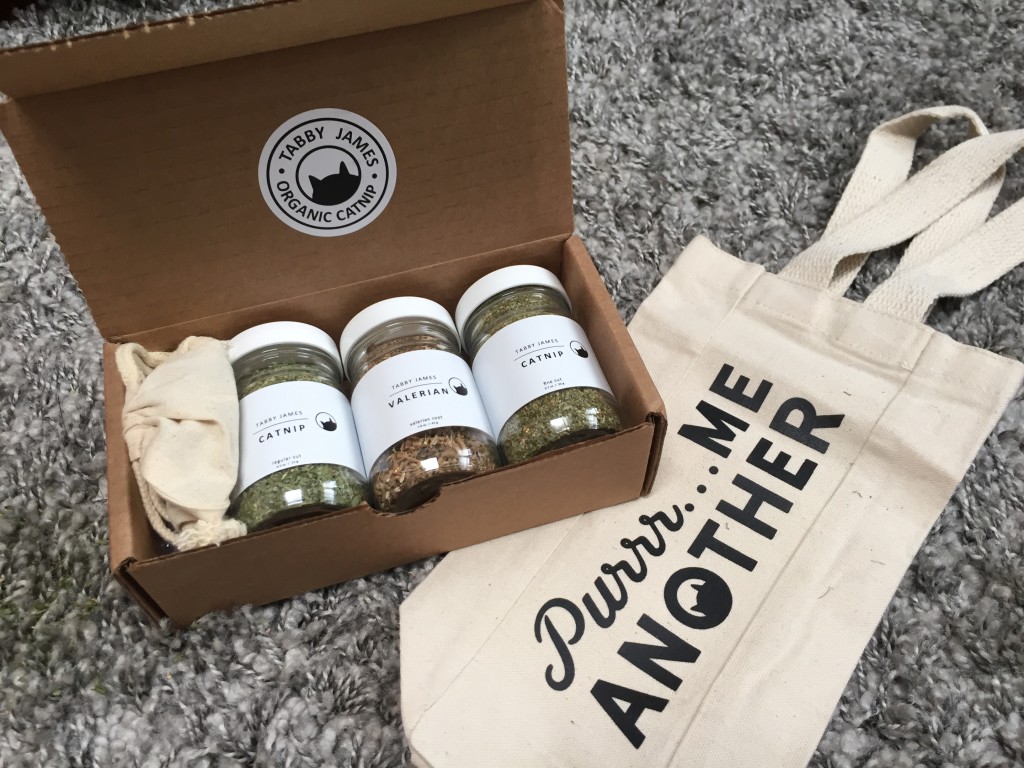 Tabby James is generously giving 2 lucky IHC readers a mixed box of their catnip and valerian root, and a cat-themed wine carrier ($45 value!)!
The box includes two kinds of catnip – course and fine – valerian root (also a kitty stimulant) and a cotton pouch. Tabby James catnip is organic and and sourced from the Pacific Northwest!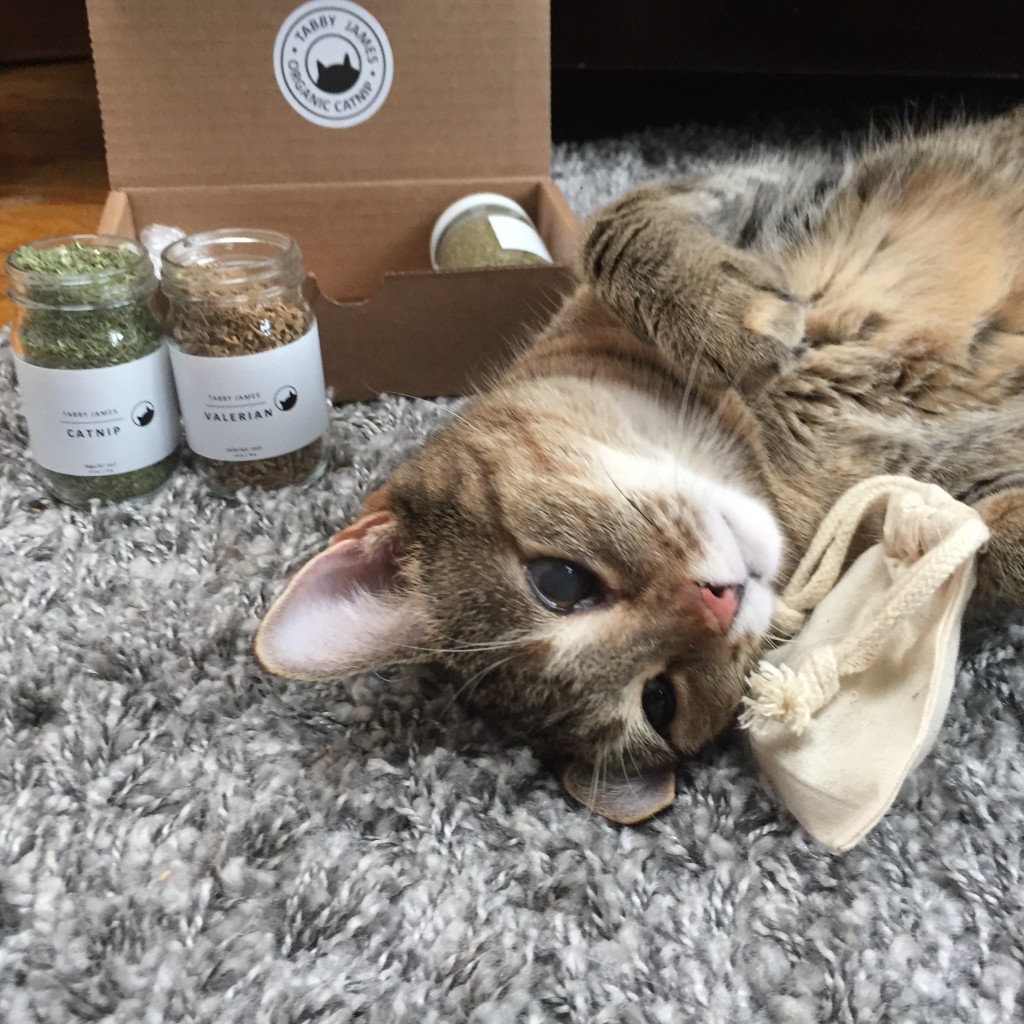 Haddie selflessly stepped up to do a bit of product testing. Take a look to see what she thought…
Looks like it had it's intended effect on Haddie! LOL!