Upon visiting the latest addition to the NYC cat café a week after its opening (by which they'd already made 6 adoptions!) I noticed a few things that make Brooklyn's first cat café distinctly different from its counterparts on the island of Manhattan.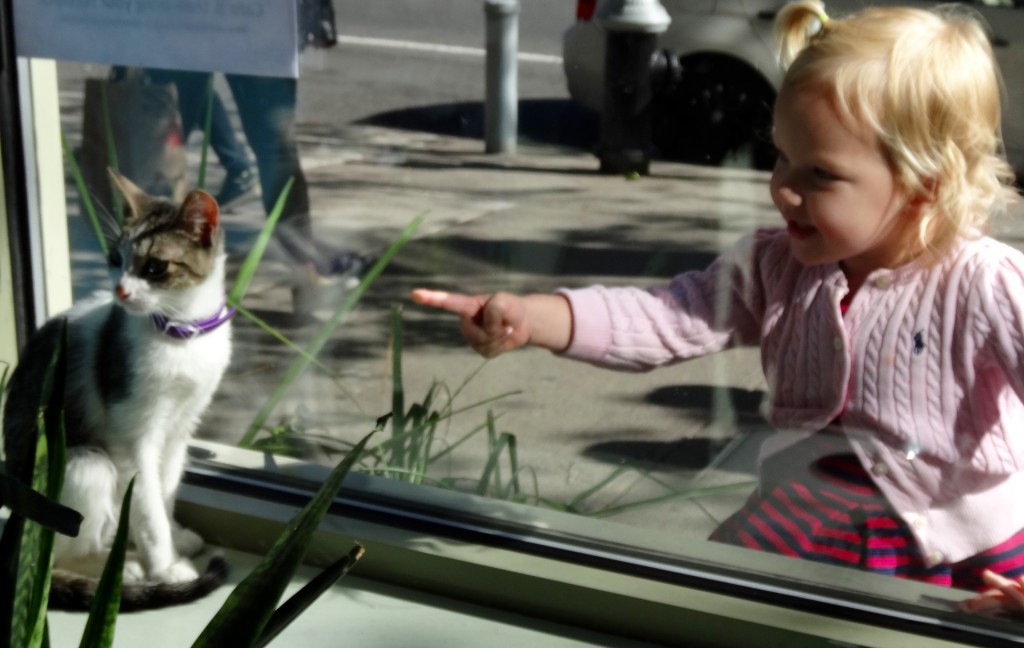 Atmosphere:
Instead of a carefully curated environment with chairs and tables placed just so, this café has a distinctly casual, homey feel. In fact, while pre-packaged snacks and cold drinks are available for sale, patrons are not restricted from bringing food and drink in with them. And while there is wi-fi, it's not as much place to go study or work on your thesis as it is to sit on sofas – or the floor – and interact with the adoptable cats and kittens.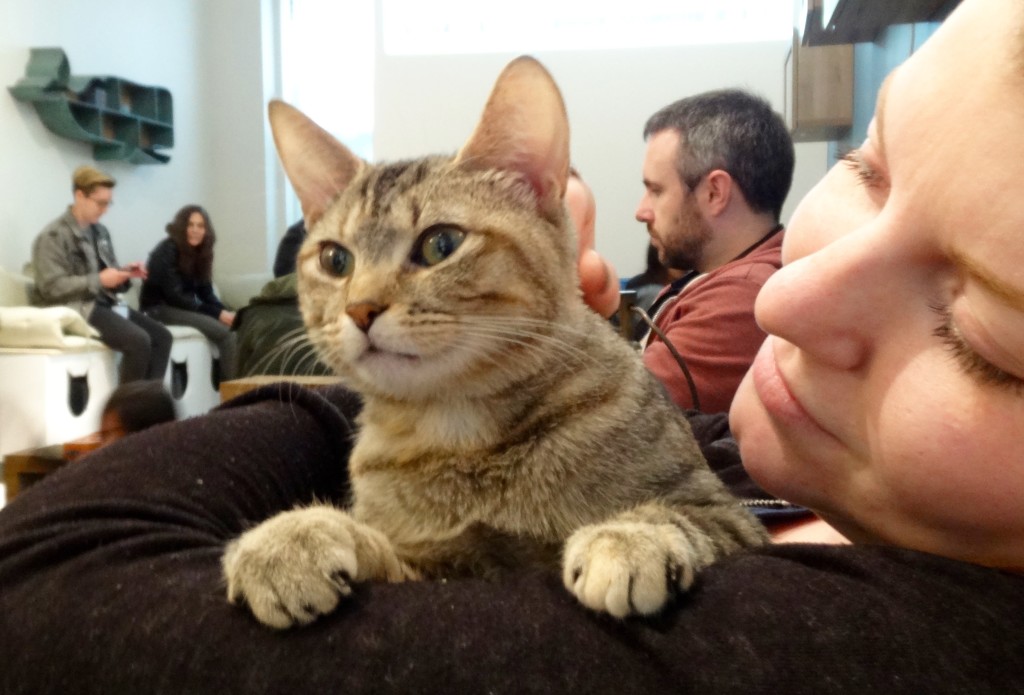 Not For Profit 
While the other cat cafes partner with rescue groups, Brooklyn's cat café is fully owned by and operated by the 501c3 organization Brooklyn Bridge Animal Welfare Coalition Inc.
Community Outreach Mission 
Community outreach in all forms seems to be the café's core reason for being. Ann Levin, President of BBAWC, wants to work with schools and communities that don't have regular contact with animals (beyond the upscale Brooklyn Heights neighborhood where the café can be found). From teaching children about humane animal education and providing them with practical information – like what to do if they see a stray on the street- to bringing in speakers to discuss good pet parenting providing low-cost clinics, and eventually incorporating pet therapy into the café's breadth of offerings.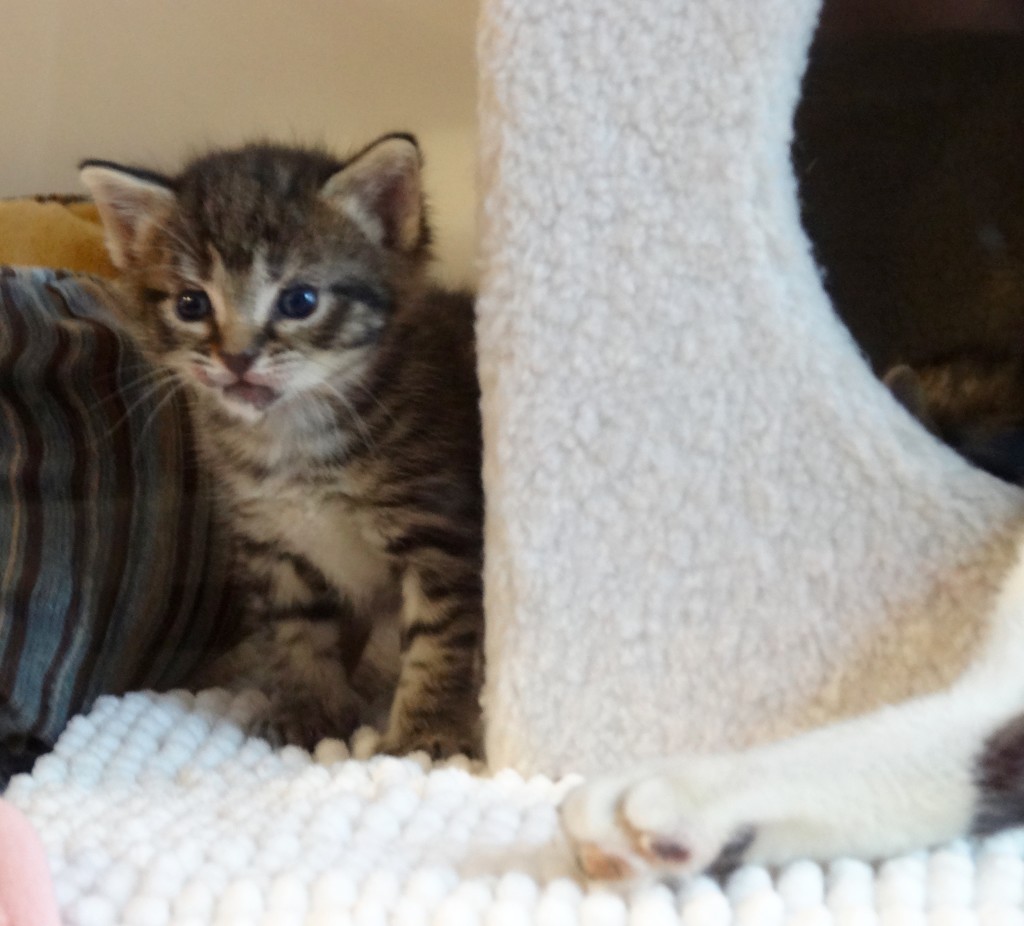 While they have a Mother cat with her three-week old kittens in an enclosure  (the kittens will not be handled by visitors or up for adoption until they reach 8 weeks of age),  Ann uses the "cute factor" not only to lure visitors into the café, but to teach them about the importance of spaying and neutering.
Kid-Friendly
To say the café allows children is an understatement. They embrace them. Unlike other cat cafes that limit their "kid" hours, and have minimum age requirements, this cat café seems to be geared to the under ten set.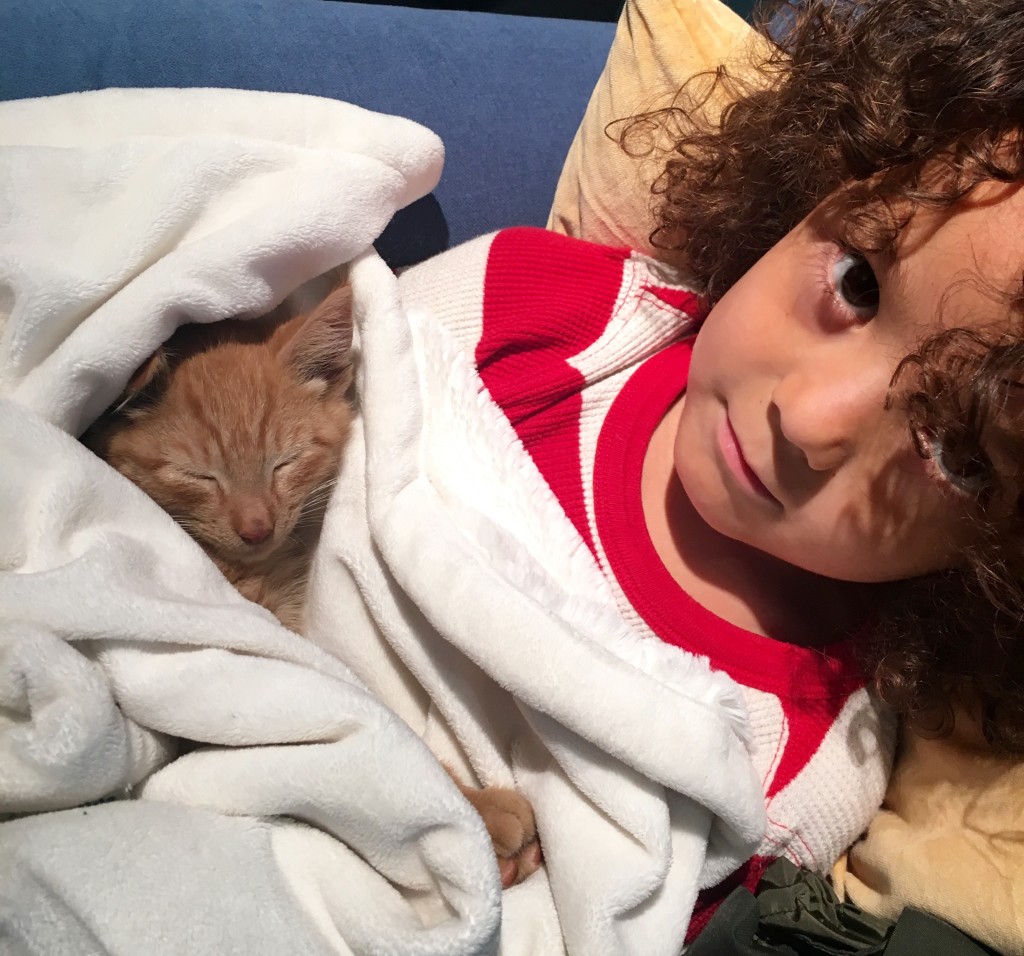 Board games, worksheets, a table with a chalkboard surface and special arts and crafts events are intended to entice children of all ages. The decision to make the café kid-friendly was driven both by Ann's desire to encourage exposure to animals at a young age, and to cater to the family filled neighborhood in which the café is situated.
Ann says, "Studies show exposure to animals creates empathy and respect. If our goal is to have a cruelty free world [we can] open their eyes about potentially harmful behavior." So it makes to begin this education with children.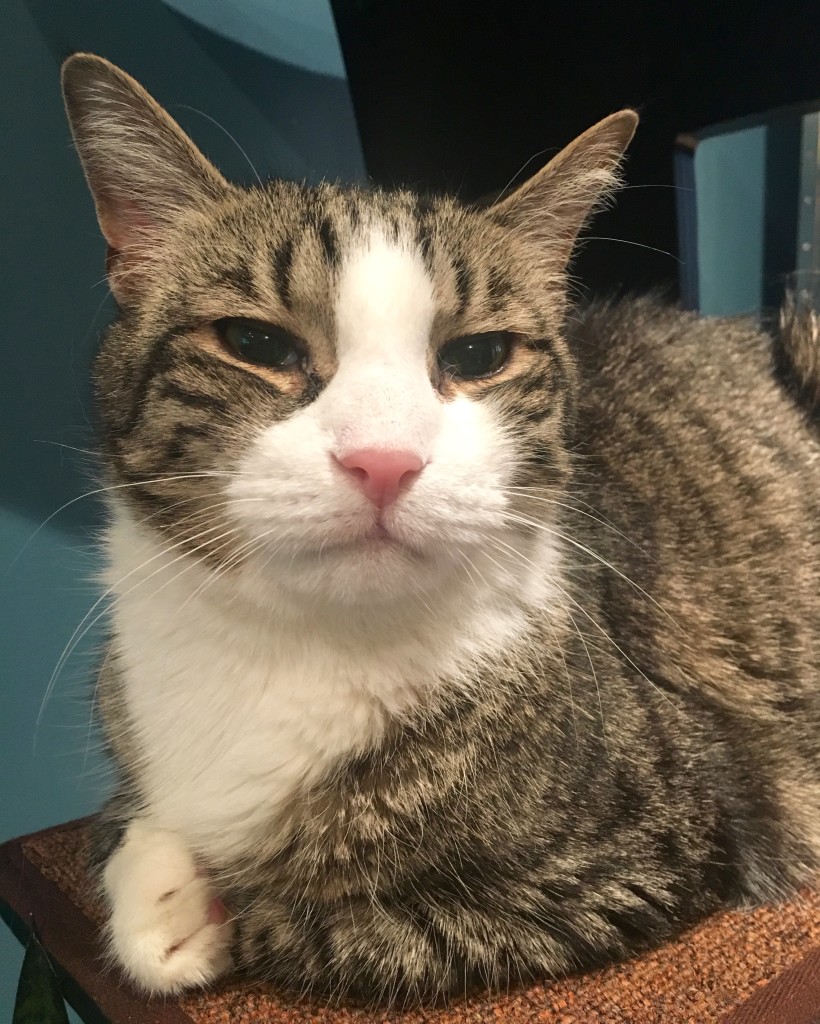 But don't fret you cat-loving adults out there, the café is planning on having adult-only "happy hours" and currently host yoga classes and movie nights in an effort to appeal to more mature clientele.
The Nuts and Bolts
Hours of Operation: Wednesdays, Thursdays and Fridays from 3 – 7 p.m. and on the weekends from 11 a.m.- 7 p.m.
Admission: Suggested $5 for everyone over the age of 3 for 30 minutes of playtime. Reservations not necessary but recommended for large parties.
Meet the Cats: http://catcafebk.com/visit/meetcats/