While Lori Shepler had cats in her life since she was in her twenties, she didn't realize how significantly one seemingly innocent-looking, homeless, ginger polydactyl kitten she crossed paths with about six and a half years ago would impact the course of her life. Today that little kitten, named City The Kitty, is a celebricat with over 268k Facebook followers, 2.2+ million YouTube views, 88k+ Instagram fans, and – if it receives enough support – a photography book.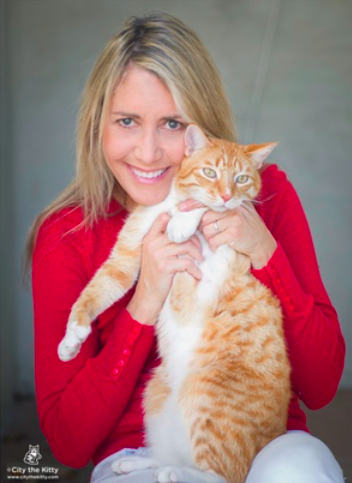 But most importantly perhaps, it's because of City (for short) that Lori found a new life-purpose. Enhancing the welfare of felines everywhere by educating the public about and taking action against declawing. But as anyone who knows or has seen City's photos and videos can attest, while he is a great spokescat, he's also a handsome, funny, playful, and sometimes naughty Manx mancat (he was even on an episode of "My Cat From Hell"!). And the camera loves him.
When City found Lori (and not the other way as she tells it), she had just been let go from the Los Angeles Times after an illustrious career as a staff photographer covering everything from the Olympics to the L.A. riots. He came into her life just as she was looking for a new project, and proved to be a very willing model.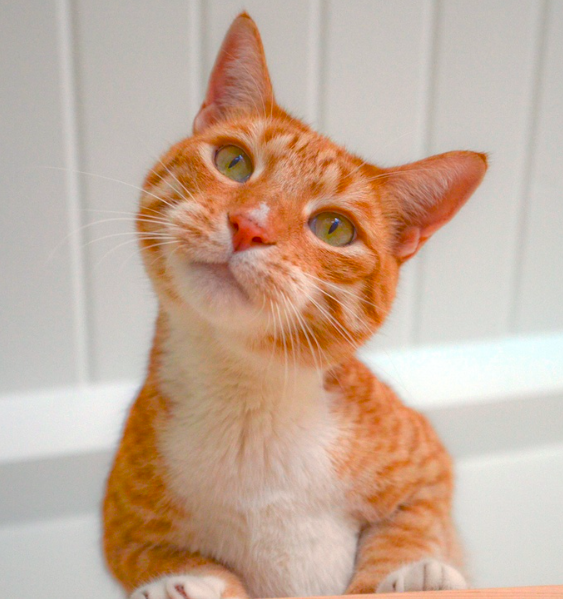 City began showing up on Lori's curb each morning waiting for his breakfast and daily photo shoots. At first Lori took his photograph to make fliers thinking he might have a family looking for him, and later, in the hopes of getting him adopted.
When no one stepped forward to claim or adopt the kitten, Lori brought him inside during the nights, letting him roam free during the day. Until she began hearing about his antics from neighbors – his love of teasing dogs, playing in the street, and almost getting into her plumbers car and taking off with him –  figured "he'd used up 8 of his nine lives and it was time to be an indoor only kitty."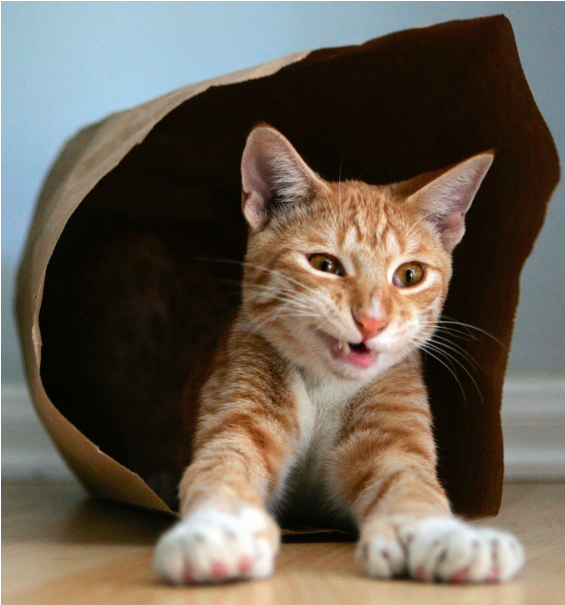 Lori now hopes to make a photography book culled from 20,000+ photos of City including the very first photos she took of him outside her home. As she puts it, "He changed my life for the better in so many interesting ways, and in turn I wanted to bring joy and laughter through his photos and videos to the world."
She says he's very intuitive and can read her her emotions. He's a talker and lets her know when he wants to chat by staring at her and responds to her in a chatter similar to that cats use when they see birds. Their bond is obvious in the stunning photos Lori takes of him.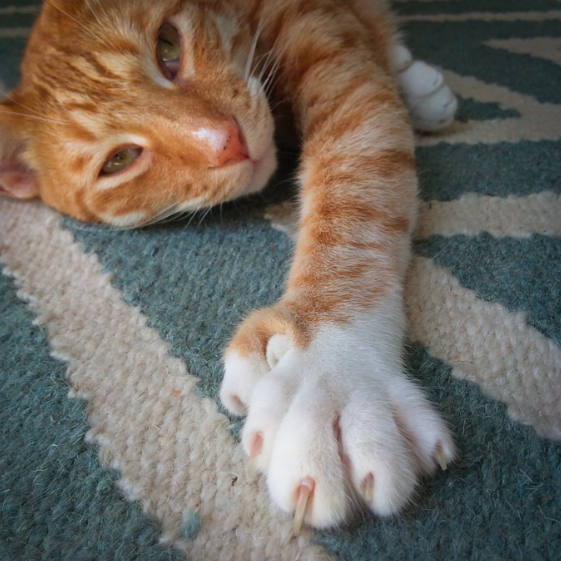 For more samples of her photography, and to read more about the book project check out City The Kitty's Kickstarter. And if you'd like to learn more about City The Kitty's campaign to end declawing, check out his website citythekitty.com.
How have your kitties (or kitty) changed your life? Leave a comment and share with us – we'd love to hear from you!