Does your cat have a penchant for baguettes and brie? Expects be treated like a tzar or pharaoh (whose cat doesn't?!). Wants to travel the world, or thinks he/she would be a better presidential candidate than the current options?
Now with Landmark play houses by PoopyCats, you can find the appropriate play house and sleeping spot that matches your feline's personality and aspirations.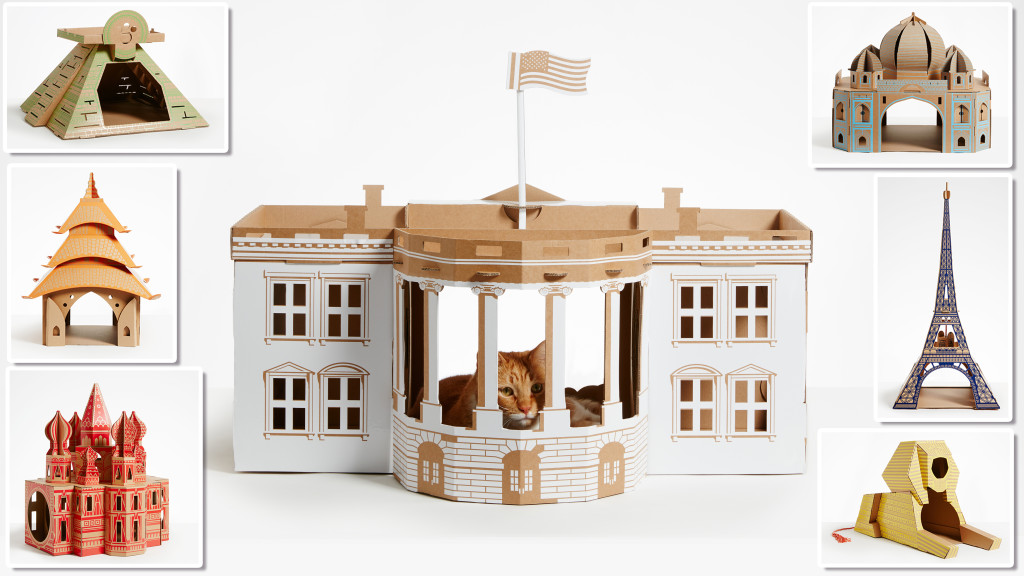 Choose from seven different models ranging from The Kremlin and Taj Mahal; to the White House and Eiffel Tower.
Landmarks are available on Kickstarter for only 7 more days, so make sure to grab one for your regale feline now! They are made locally in Holland using recycled materials.
Given Kip's love of all things carbohydrate I think he belongs in the Eiffel Tower. For some reason Petie in the Whitehouse just seems right, and perhaps the pagoda for Haddie! Which landmark best suits your kitty?