A few weeks ago I went to Orlando, Florida to the Global Pet Expo to check out the latest and greatest products in the world of feline and I'm here to report back to you!
But first, the obligatory photo of me with a cute animal (I know it's not a cat but I hope you'll forgive me given how cute this little dude was!).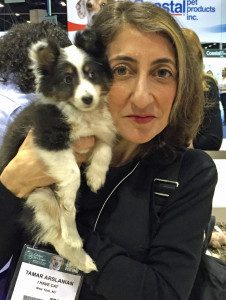 Okay, now down to business. First up, cat beds to suit a variety of aesthetics. Starting with an ultra modern look from Moderna called the Doonut (not sure if they were going for "donut" but it's close enough – we'll give them a pass seeing they are from Belgium).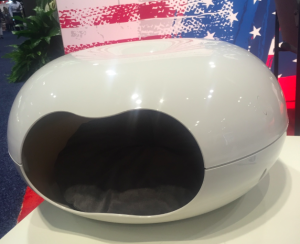 Another circular bed called the "pet pod" comes in a variety of colors and is made by the Australian company Rufus and Coco. The top can be zipped off or on.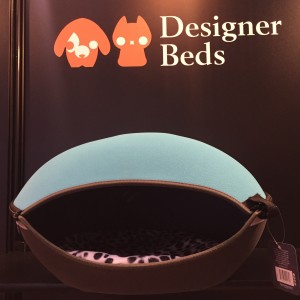 Still sleek but more "transitional" in style are the cat beds from Penn-Plax pictured below. Though I wasn't able to find a place to order them online, so finding them could be a bit of a challenge.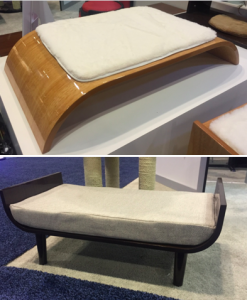 If you lean more towards the traditional end of the spectrum, this classic grey bed from SmartyCat (with a pocket underneath for catnip) might be up your alley.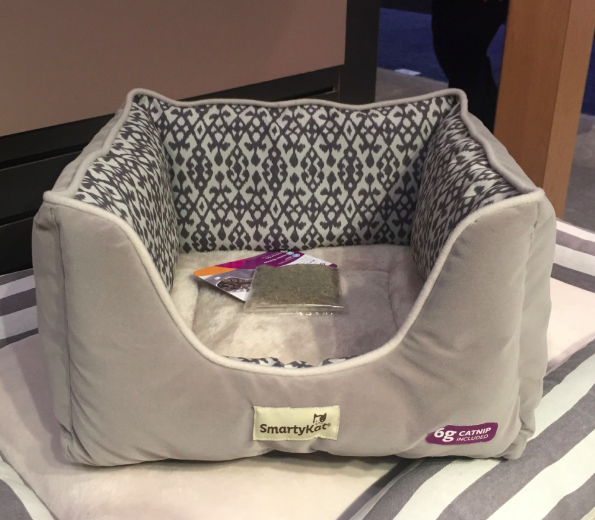 And you have to check out this super original collapsable "accordion" cat bed made of cardboard (though I'm not sure if my cats would sleep in it or want to use it as a scratcher!).
While more modular units than a traditional cat bed, I wanted to be sure to share these Kitty Kasa units from Arni Says with you. If you check them out online you'll see the units come in an array of colors, and the best part – ALL PROCEEDS go to The ARNI Foundation, a no kill animal shelter located in Daytona Beach FL.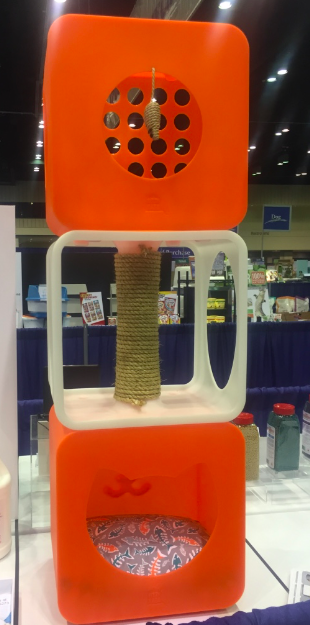 A pleasant surprise at the trade show was seeing Kate Benjamin – of the ever popular website Hauspanther –  introducing her new line of cat shelving (in white and brown color schemes). The dangling balls are replaceable and the wall mounted shelf with built-in scratcher has a place to stash toys! Brilliant!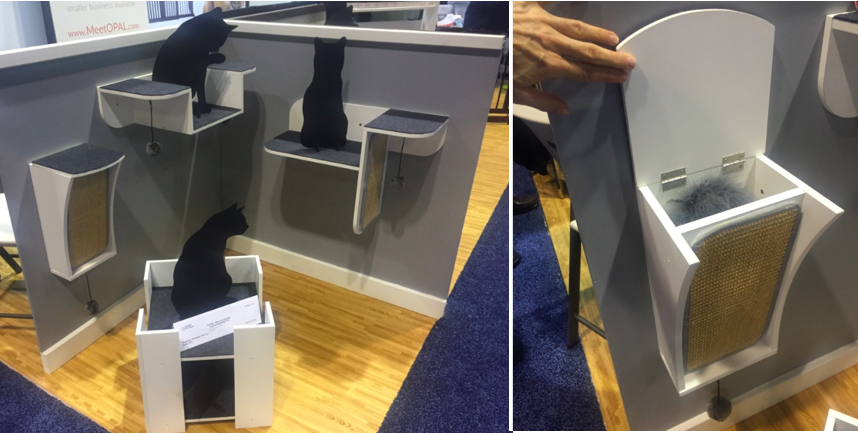 Sticking with the cat scratcher theme, I found this combo cat laser/scratcher from Cat Craft to be very original (though I wish it was nicer to look at!). The laser can be turned on or off.
This cat hideaway/cat scratcher combo by Pioneer Pet is designed specifically for a corner, making it a great space saver!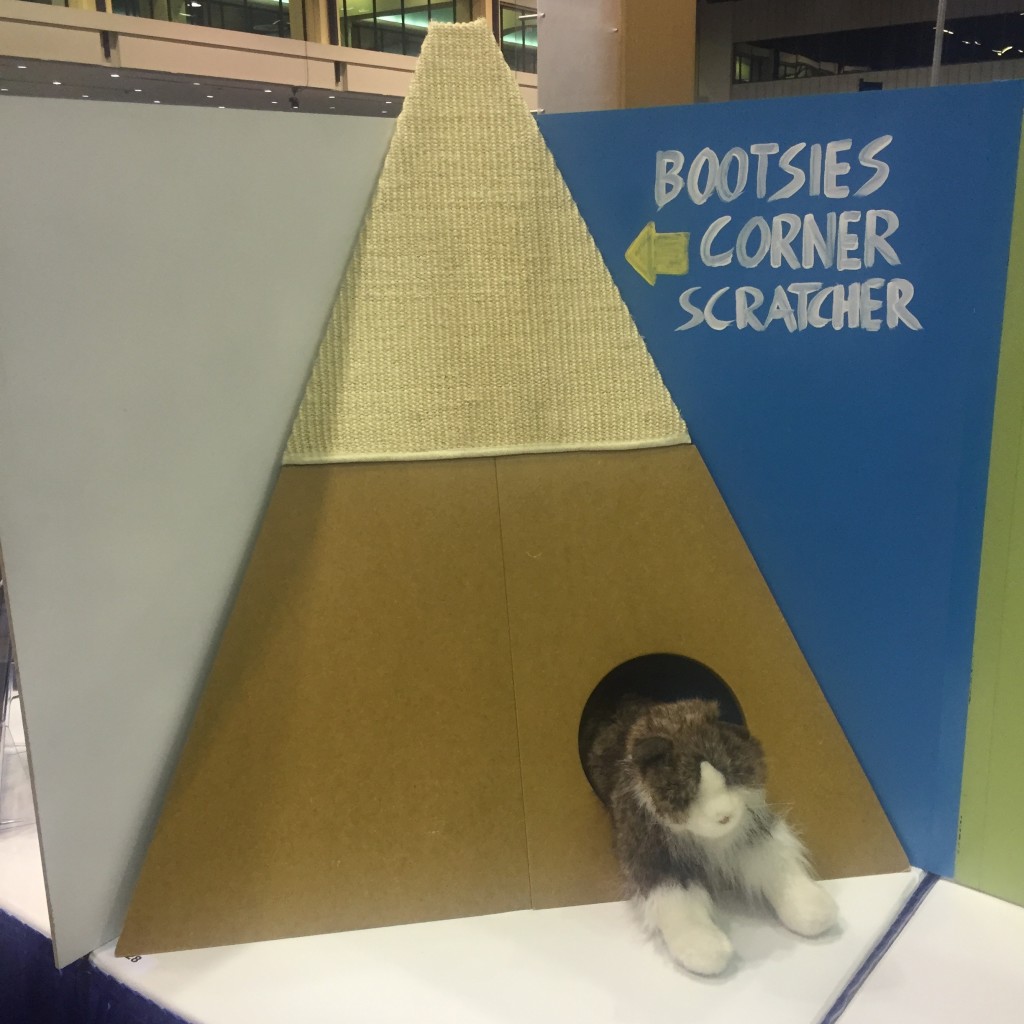 In the eating and sleeping arena we have the new Catit Fresh  and Clear water fountain. It's a great alternative to most cat fountains that are lower to the ground. And I really like the fact that the top is made of stainless steel (prevents chin acne and doesn't mold up as quickly as plastic!).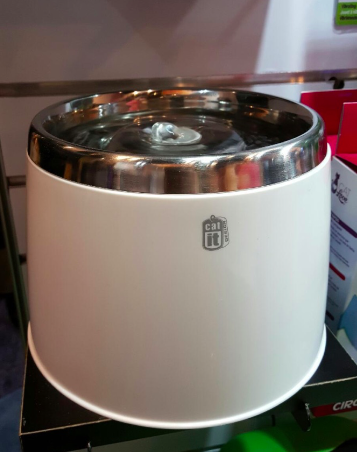 And for eating, a cat bowl by Dr. Catsby that takes sensitive kitty whiskers into consideration. This stainless steel bowl (again, great for preventing against cat acne), is curved so that food falls towards the middle (how many times does your cat think there is no more food left because he or she has eaten what's in the center of the bowl! LOL!).
Now, moving on to the play portion of my kitty finds! Check out this electronic mouse toy from Penn-Plax, I'd love to see how my cats would react to this!
Another automated toy that I did not get to see in action but I found intriguing was the ball launcher by Kitty Connections. While it would probably be fun to watch I'm not sure I'd like retrieving the balls afterwards!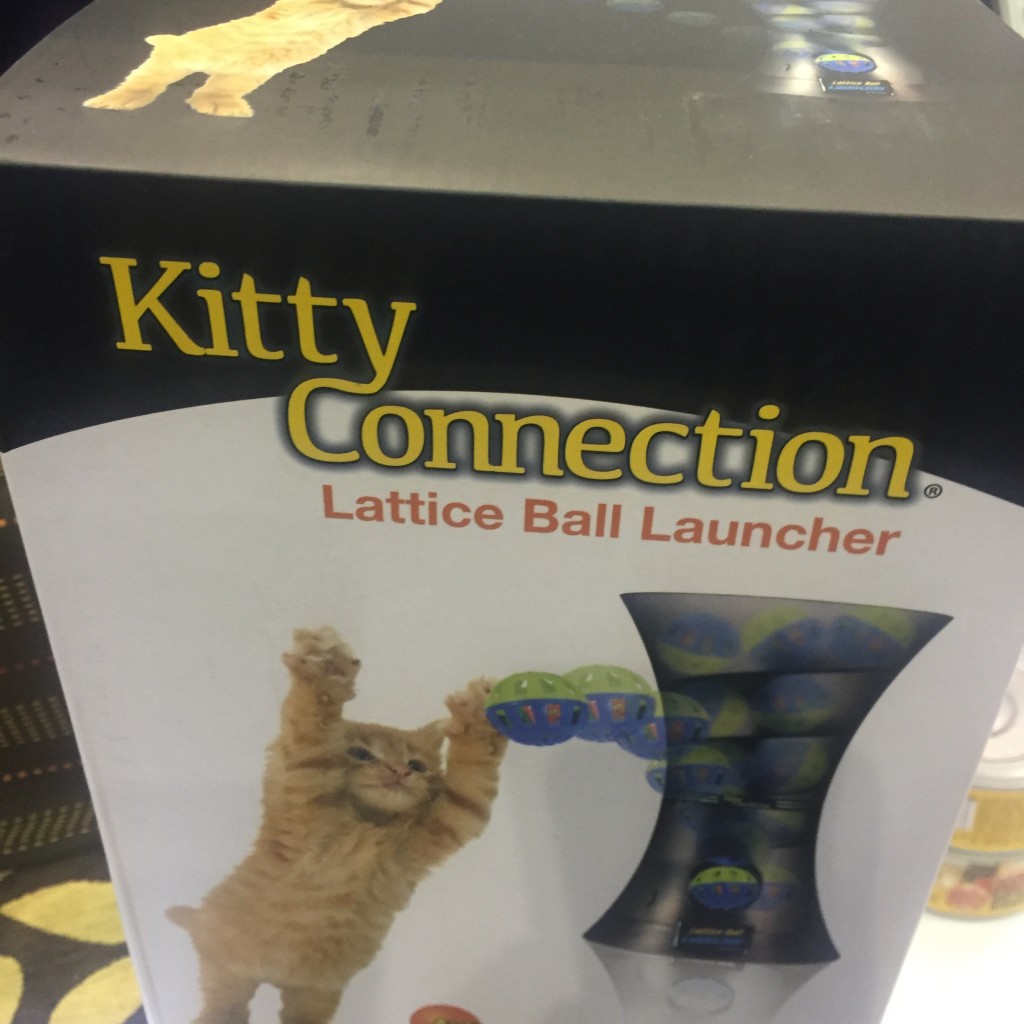 And last but not least, some more traditional non-automated catnip toys with a modern twist. Clearly the major manufacturers are taking a lead from the Etsy sellers with their trendier themes. The toys featured below are from R2P Pet.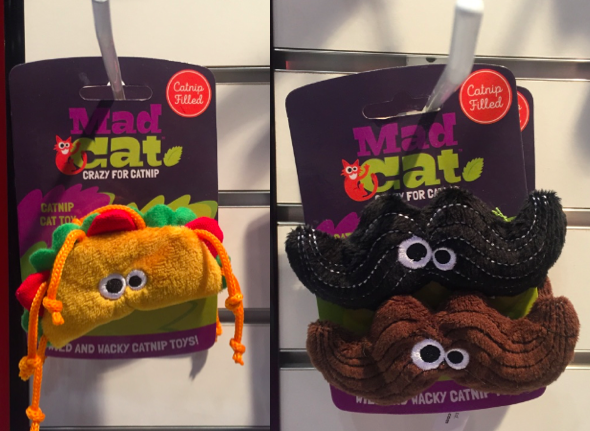 I hope you enjoyed my curated round-up of the latest and greatest from Global Pet Expo 2016! Now which of these products can you imagine getting for your four legged feline family members?