I promise you'll not find any cat butt t-shirts (or any cat t-shirts for that matter) here! And trust me, your Cat Lady lady friend doesn't need yet another cat mug or apron in her life – which is why you need this guide!
Today's post features finds any cat lady would be happy to have – and even something for your cat lady friend's loyal feline in the spirit of the holiday!
CAT THEMED WINE FROM BLACK WILLOW WINERY
Good for any cat lady, but particularly for the ones that loves sphynx kitties! Pick from Bare Cat Blush or one of the Trilogy (cat) wines in red or white! Wine and cats – a natural pairing.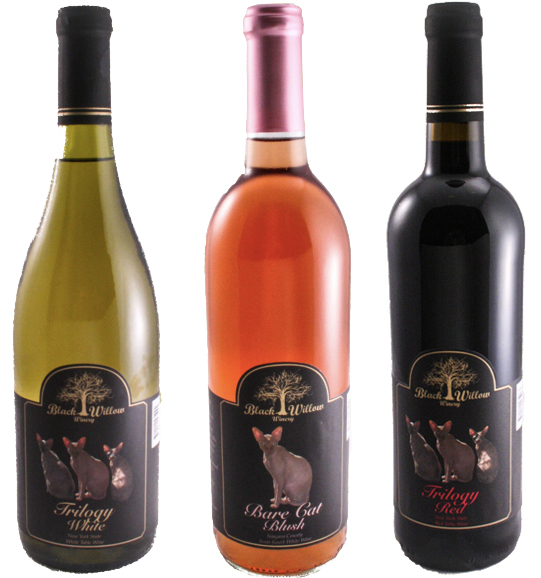 ANIMAL LOVERS HEART PULLOVER
You have to have a keen eye to spot the animals listed amongst the 100 and their collective nouns (like a "knot of toads", a "romp of otters", and a "sleuth of bears") on this subtle animal themed, hand screen printed sweatshirt! Made by Xenotees in Philadelphia and available in black or Cranberry!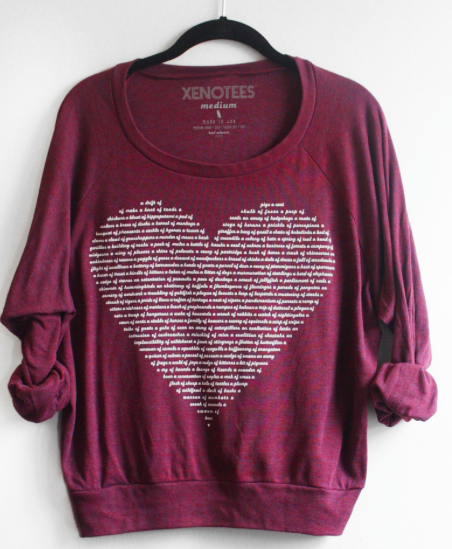 CRAZY CAT LADY CONCOCTION LIP BALMS AND SALVES
Among the many products sold by Crazy Cat Lady Concoctions – which are all vegan and cruelty free! – are some yummy salves and lip balms with names like Lavenpurr, Pawpermint and Felime!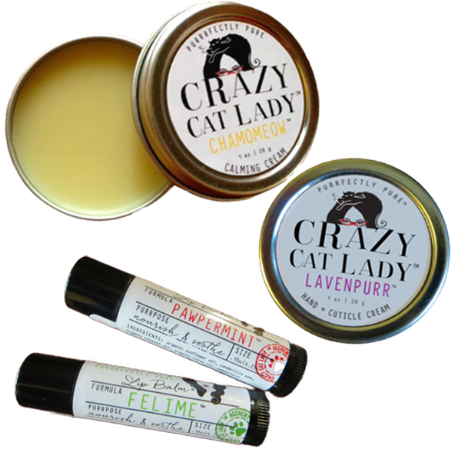 HAND MADE CAT AND HEART THEMED PILLOW
No, they aren't cat toys –  no catnip involved here (sorry kitties!)!  These decorative pillows are approximately 10″ x 10″ in size and are hand designed and made in Dallas, Texas. They make the perfect accent pillow for any bed or sofa.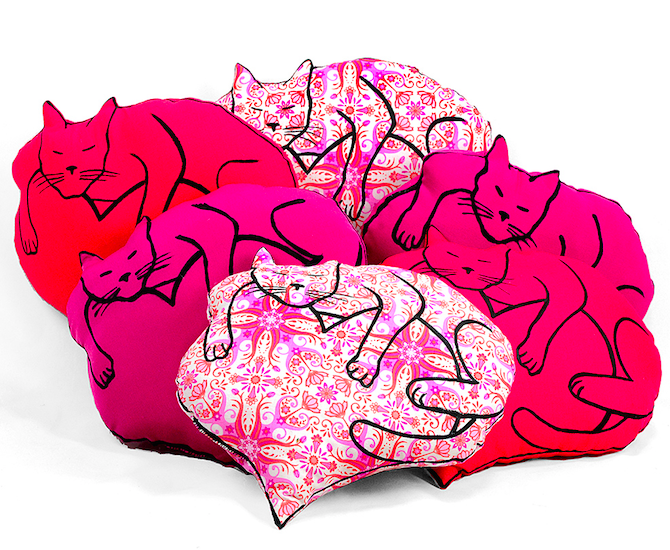 And now something for that kitty!
VALENTINE'S DAY THEMED ACCESSORIES AND COLLARS
Shana from Sweet Pickle's Designs always comes up with the most fashionable and festive "outfits" for the discerning cats in your life. Select from a large array of bow ties (they look just as cute on girl cats as the boys!) and  collars. Go ahead, buy a set! Did I mention they're handmade in Portland, Oregon?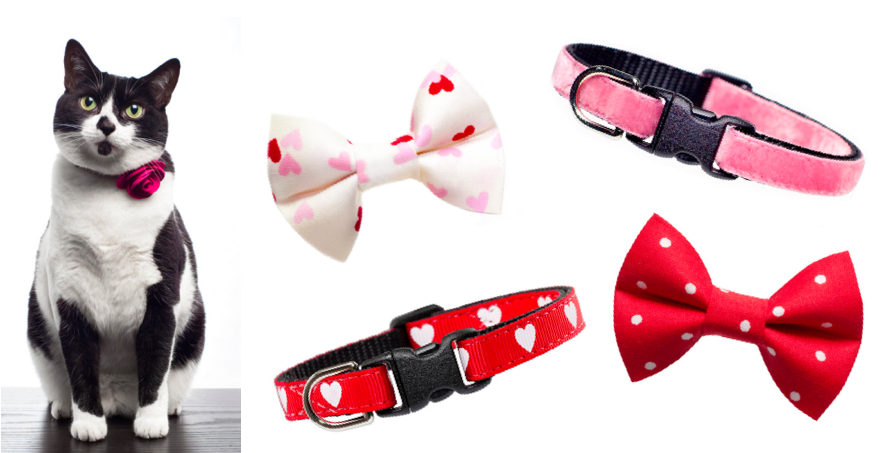 PS  – That's Sweet Pickles herself modeling a fuchsia corsage!
Do you have any other Valentine's Day finds for cat lady giving? Tell us about them and include links!