We all know how much cats love boxes, but you may not like the way cardboard boxes look strewn about your home! You can finally put those plain brown boxes where they belong – in recycling – because now there's Cat Love Box.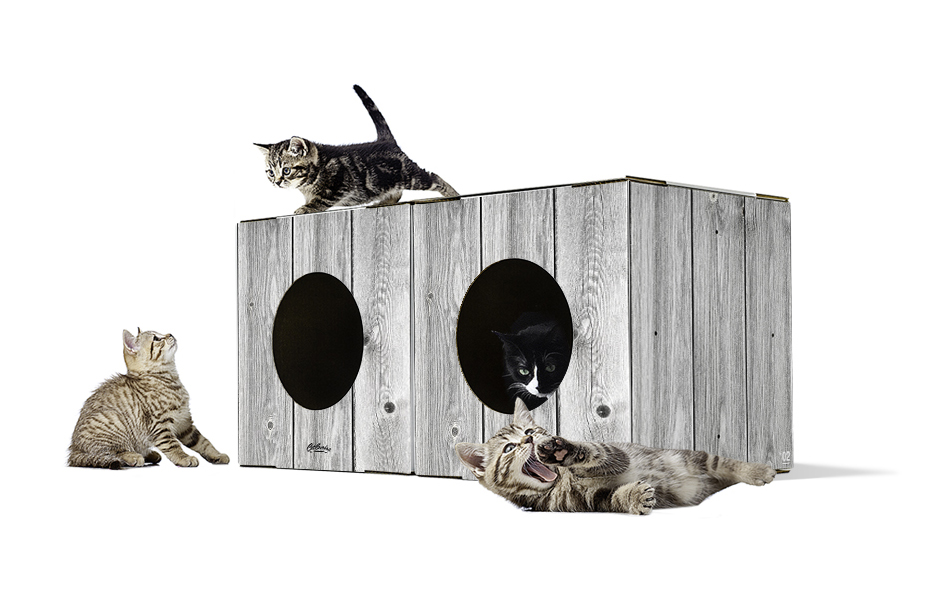 Coming in six designs from minimalist all white to plaid and cowhide print, you can pick the design that's best suited to your decor.
They're sold as singles or in packages of two and four and can be affixed to each other to create a stable playing (or napping) area.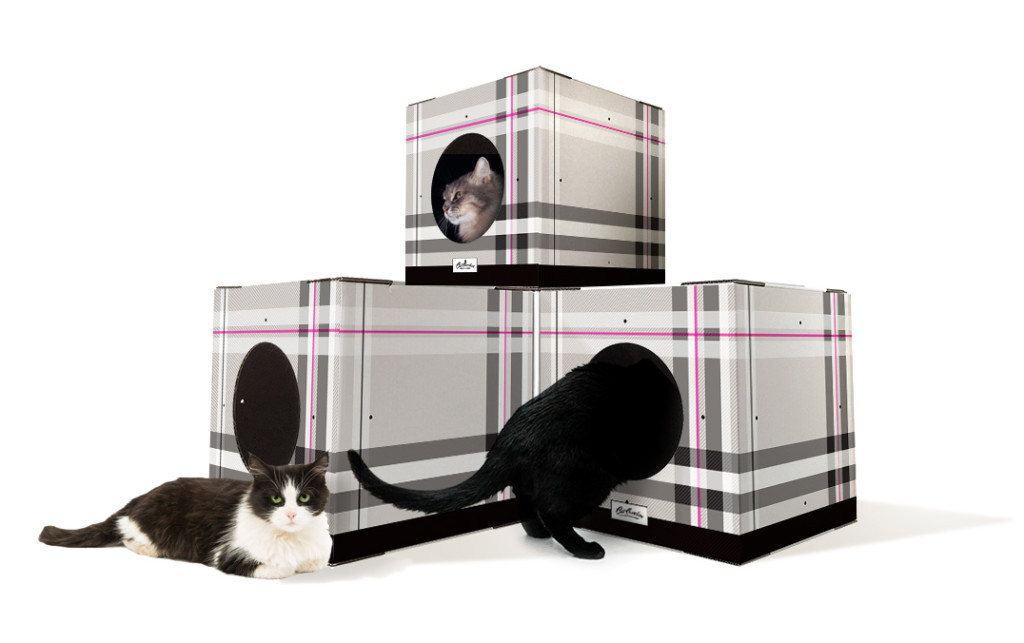 The company is based in Montreal, Canada. Founder Raffi came up with the concept after noticing how not only his cats Luna and Stella – but every cat on the internet – adored cardboard boxes!