This month Litter Robot, the automatic litter box, has been giving away units each and every day (a retail value of $300+!). It's the 25 Day of Litter Robot!
We are excited to announce that Day #22 is I HAVE CAT's day to promote the giveaway to our readers and give them a chance to win the new Open Air Automatic Litter Box! Our giveaway runs just for the day!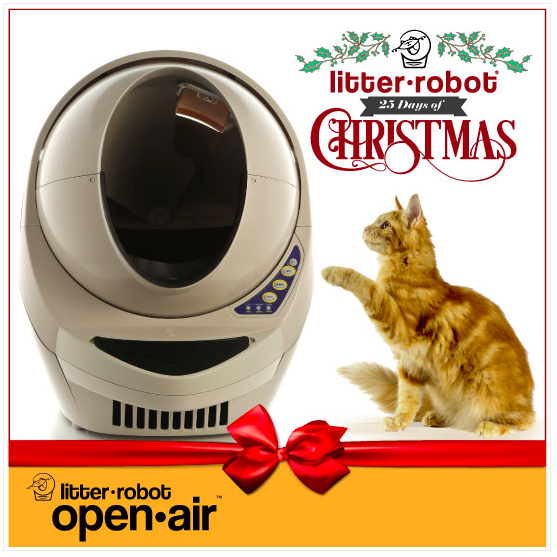 You enter through the Litter Robot contest page, but is very easy to enter so don't miss out! ENTER HERE!  You can also enter every day of the month (6 units will be given away on Christmas!), using this same link!
Good Luck!