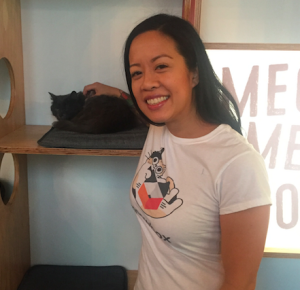 Olivia Canlas, cat mom to three flurries and co-founder of MeowBox.com was invited to see Vancouver's first cat cafe before the public (it officially opened this past Monday), and gives us a preview of this stylish cafe complete with adoptable cats! I only wish it had been open when I was in Vancouver this past October! Perhaps this will require yet another trip!  Hope you enjoy this inside scoop, and be sure to visit if you are in the area! 
******
In a city know for being dog-centric, Vancouver is finally home to it's very first cat cafe. Last weekend was the soft opening of Catfé, founded by local entrepreneur Michelle Furbacher (note the fuzz reference in the last name – perfect!).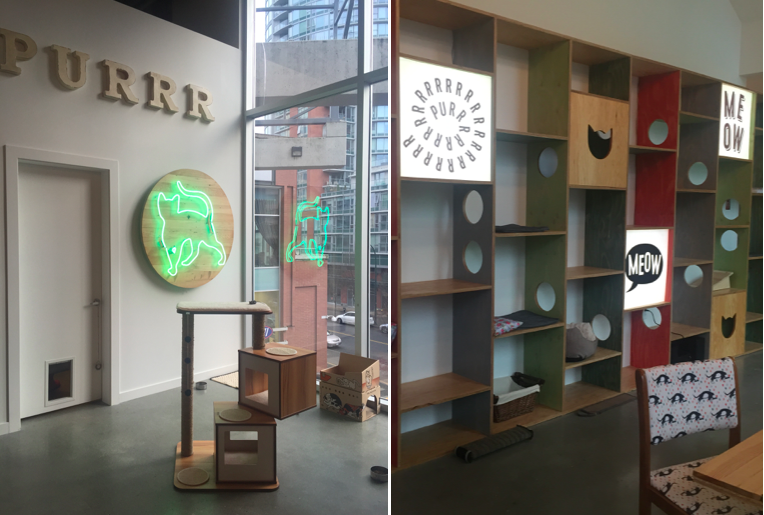 As a friend and supporter, I was invited to check out the space before it was open to the public.  Friendships aside, I was thoroughly impressed.  Other cat cafes I've visited in the past were quaint and lovely, but Catfé had a buzzing vibe that was reminiscent of the trending coffee houses seen in our hipster neighborhoods around town—but, even better, this place has cats!!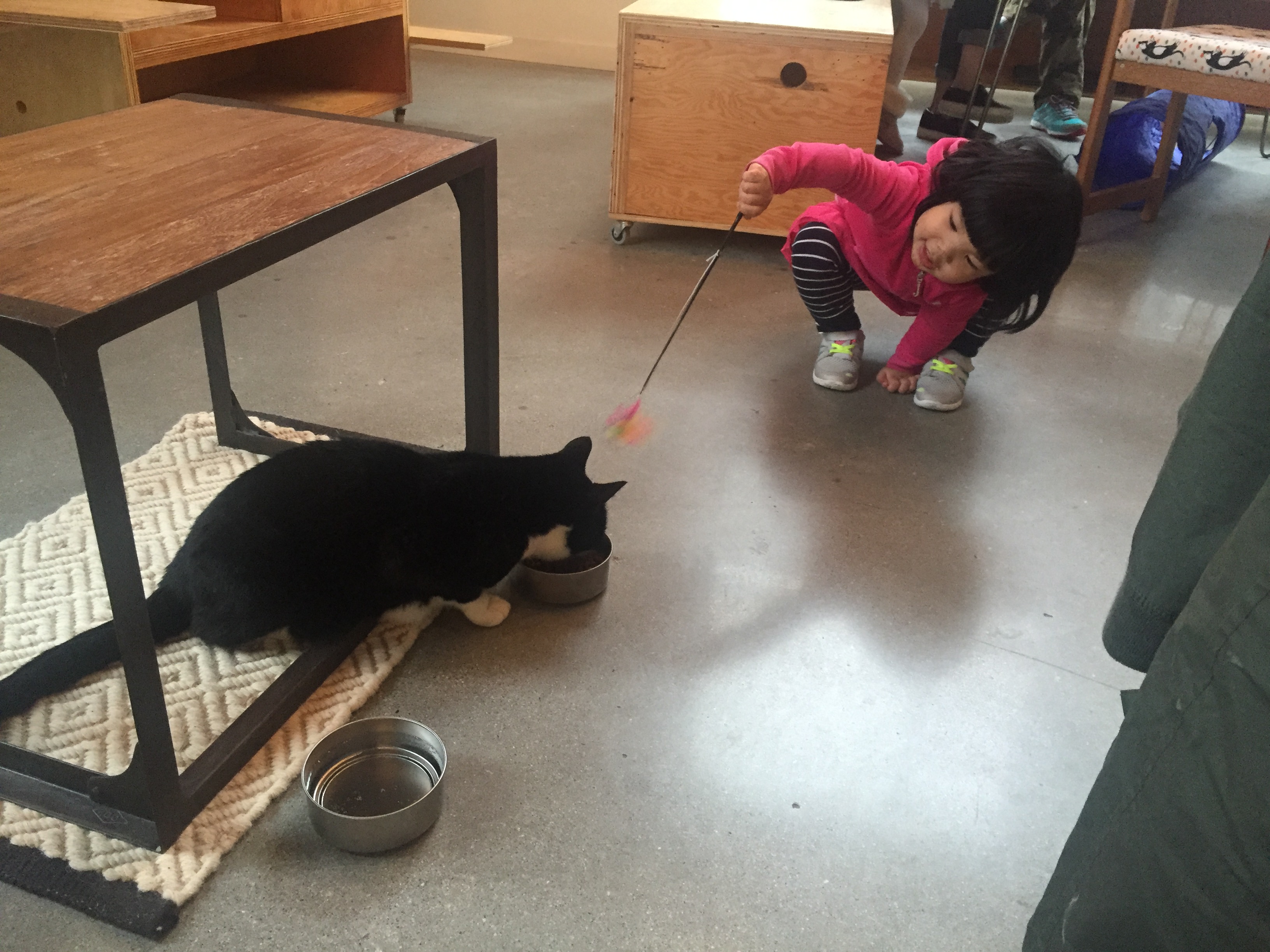 Catfé is open and airy and bright with huge windows and an inviting, cozy, modern vibe giving it a definite "Vancouver" feel.  It's apparent cats were highly considered for the design of every inch of space.  The chairs are upholstered with cat-friendly fabric, the floor sprinkled with toys, beds, and the café full of boxes, and tunnels for play and stimulation.  The walls boast custom-made shelves with cubby holes and soft places for the cats to take a snooze.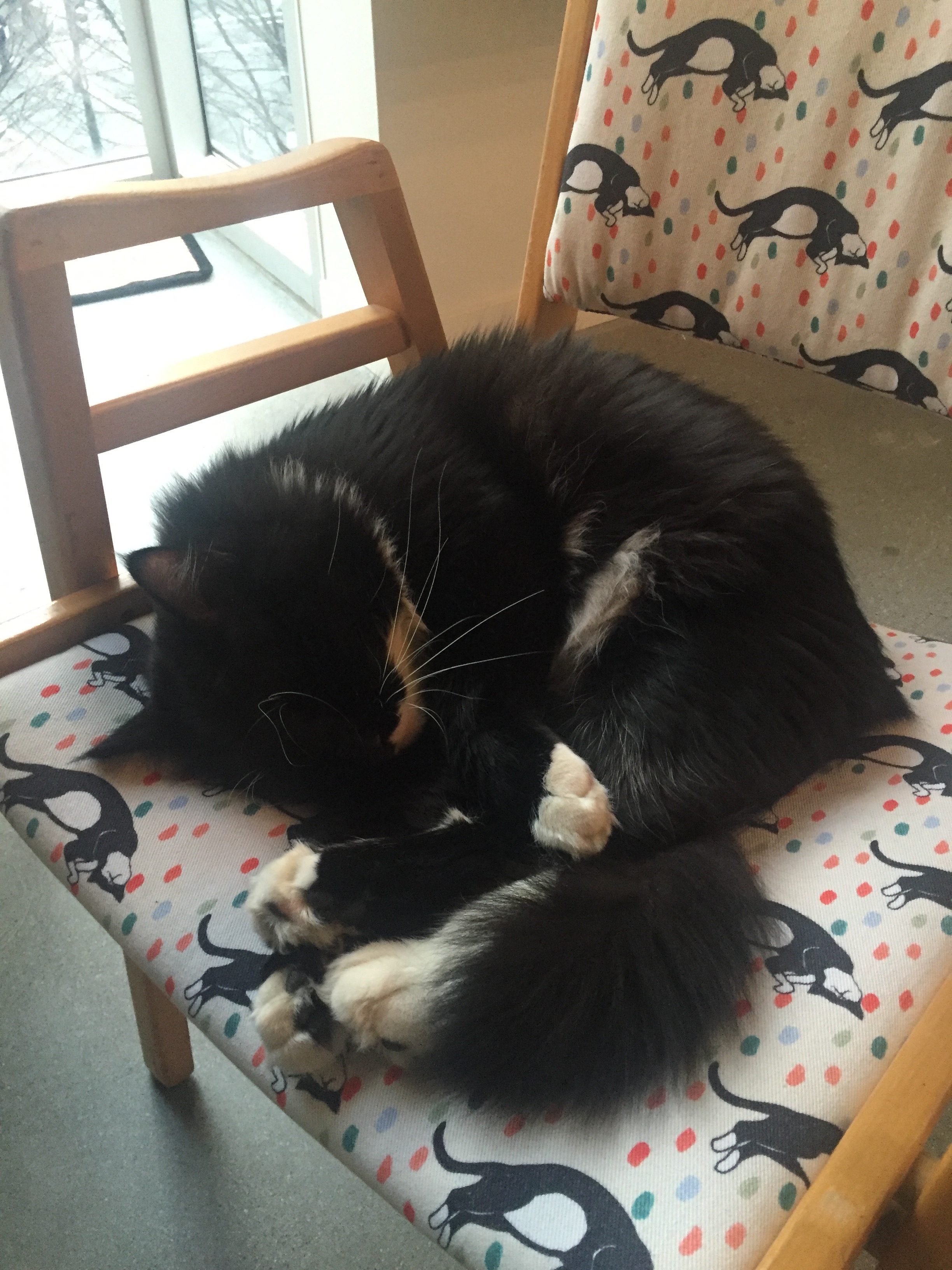 Catfé is a literal cat heaven.  The 5 current kitty residents seemed to agree, as they happily sashayed between patrons, cat trees, food bowls, and water fountains.  Not only can these cats be snuggled during your visit, but they are all adoptable from the local SPCA.
Additionally, an array of adorable and unique cat-themed merchandise can be purchased, so if you visit, ready yourself – and your wallet – to "ohh" and "ahh" as you check out the cute kitty coin purses, books, tote bags, mugs, and scarves.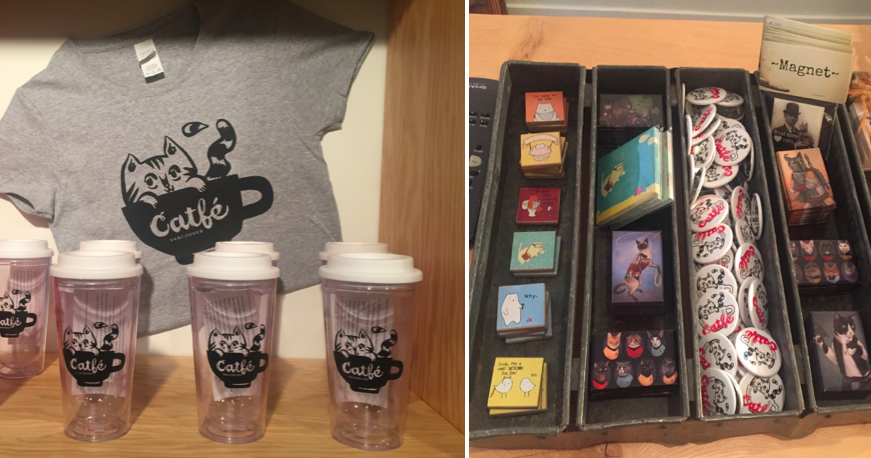 The warm happy vibe could easily have me spending all day at Catfé sipping a piping hot Americano, perusing the shelves, and petting furry cats.  Why visit a dog park when you can chill at Catfé?