If Kip looks concerned he has good reason to be. Ever since the arrival of Go Cat Toys®, Haddie seems rather enamored (and not so much Kip!).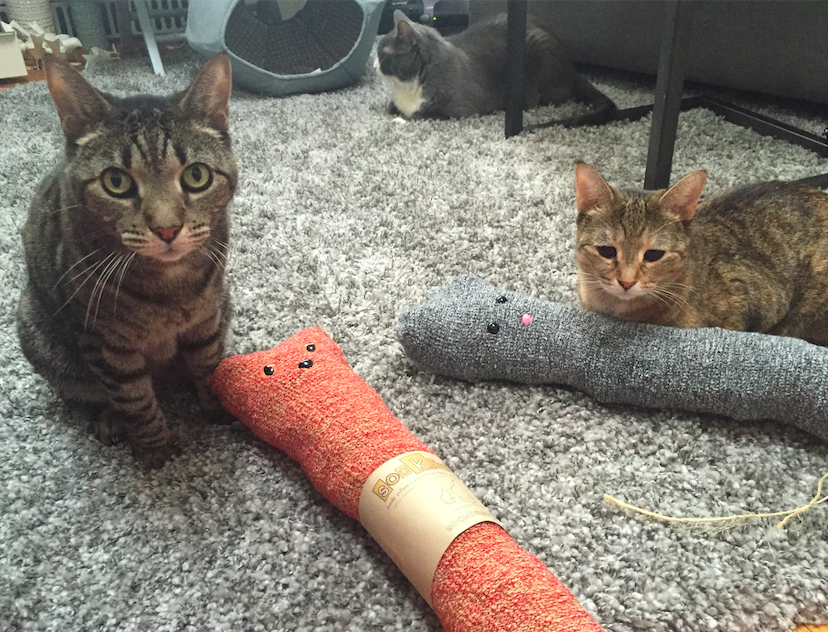 Go Cat Toys kickers come in two two models, Sockitty® and MyMouse®. Interestingly enough, Haddie went for the mouse – perhaps that's why Kip looks so confused. Interspecies love affair or just good interior design aesthetic given it matches the rug? What do you think?
The inspiration for Go Cat Toys came from the founder's love of her own cats and figuring out what "wooed and amused" them.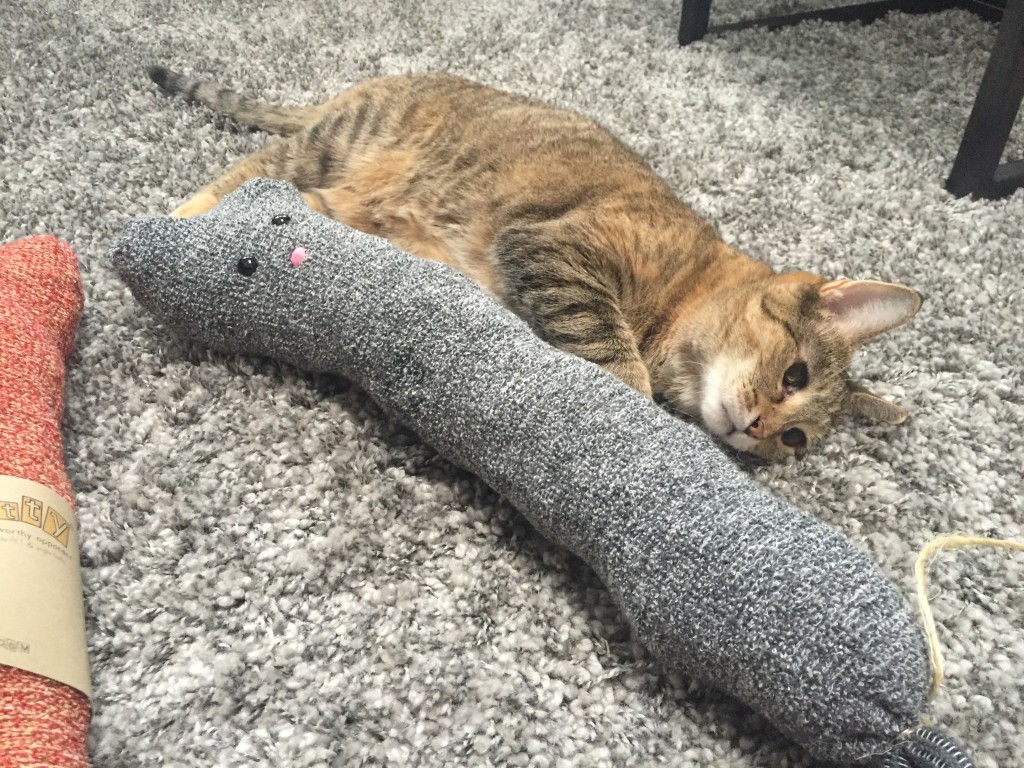 Each toy is handcrafted in the USA and is designed to entertain kitty with crackling plastic (100% recyclable and human and pet safe), jingle bells and of course certified organic catnip. The fabric invites making biscuits (aka kneading) and the size is perfect for snoozing or bunny kicking!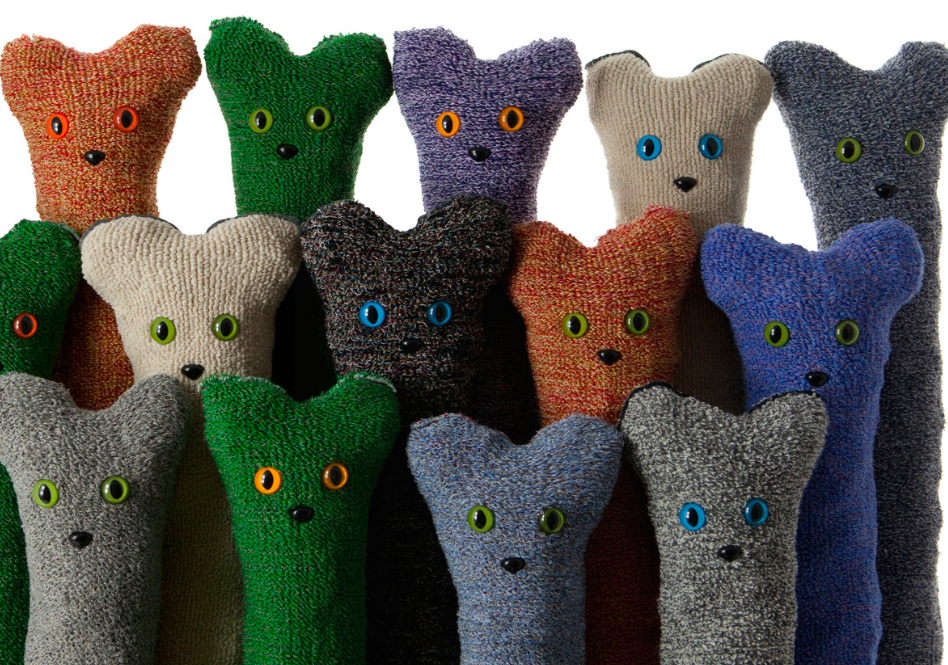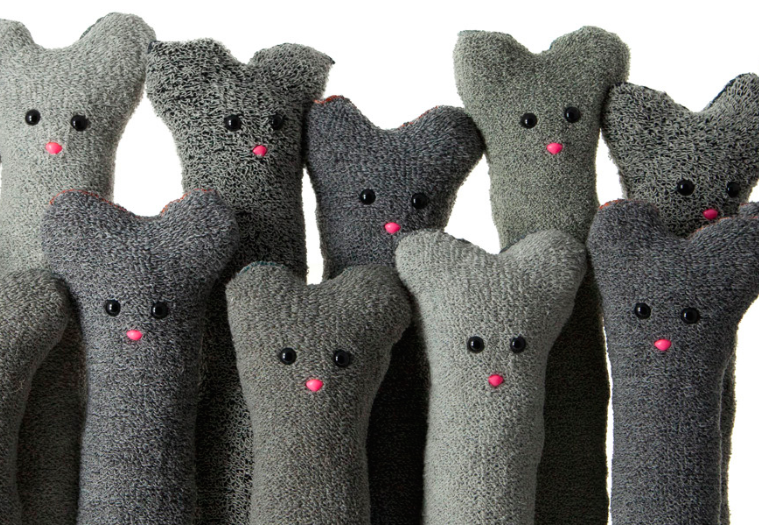 Go Cat Toys were even the winners of Cat Fancy's 2014 Editors' Choice Award as well as being a 2015 Modern Cat Fave Find!  MyMouse comes grey and Sockitty comes in an array of colors. They make great gifts! 
Below find a video of Miss Haddie with her MyMouse. Hopefully she'll come around and maybe she'll even share with Kippie.