The Litter-Robot is an enclosed self cleaning litter box (read no spillage!) that allows for easy cleaning without having to scoop or touch dirty litter in any way (it all dumps into a handy drawer with a liner so all you have to do is grab the liner once it's full, toss it and put in a new one!).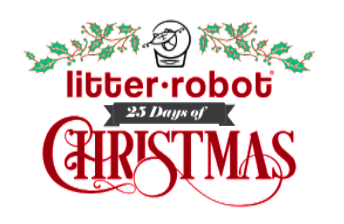 In the spirit of the 25 days of Christmas, Litter-Robot is presenting 25 days of giveaways! One lucky winner will win the new and improved Litter-Robot each and every day from today through Christmas!
All you have to do is go to http://bit.ly/FreeLitterRobot every day! There's more information about the Litter-Robot giveaway below, and about the new and improved unit on the landing page for the link above! It's said to work for cats from as small as 5lbs up to 30lbs!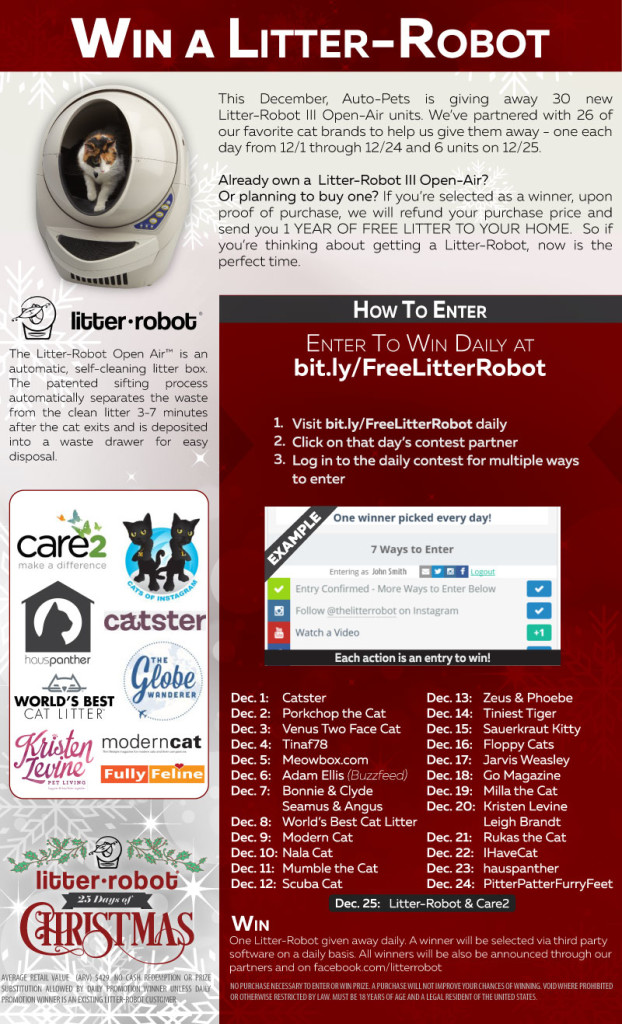 Disclaimer: I have not been reimbursed for this post in any way.