The folks at Tidy Cats know that litter is most certainly NOT a once-size-fits-all-homes (or cats) type proposition. Tidy products range the gamut from clay to lightweight clay to newspaper based and even a pine/corn combo.
And that doesn't even take into account clumping, non-clumping, and all the various scents and speciality litters based on the number of cats and other needs you have (did you know they even have litter with biodegradable packaging?!).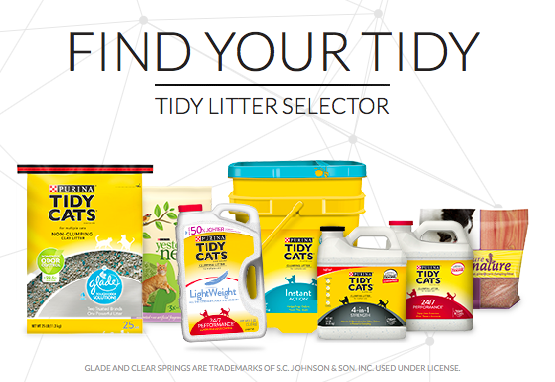 To help simplify the process and make sure you're getting the litter that's best for you and your cats, Tidy Cats has created the Cat Litter Selector. Just a few questions about the feline (s) in your home, your litter box habits and a few other personal preferences and tada! The Litter Selector will suggest the litter that seems like the best fit based on your inputs!
Based on my responses the selector suggested I give the Pure Natural litter a try.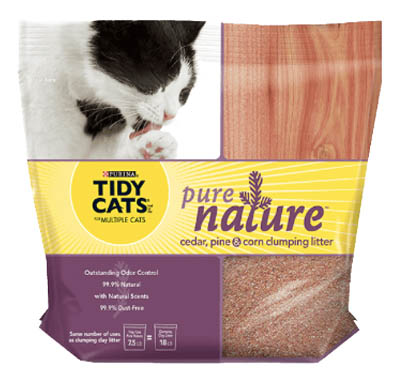 Give the Tidy Cats Litter Selector a spin and three lucky readers will win FIVE JUGS OR BAGS (or one package and 4 value coupons) of the litter selected for them!
TO ENTER:
Leave a comment with the type of litter the Tidy Cats Litter Selector has recommended for you!
There must be a way for us to contact you (email address or Twitter handle should you win)
All entries due by November 24th 5pm PST.
FTC disclaimer – This is a sponsored post and I have been remunerated accordingly. But as   always I only try to post content I believe my audience will find of interest.