Last week I was fortunate to be invited to the 3rd Annual Nestle Purina Better With Pets Summit that focus about the human pet bond and how pets and people are better together.
As you can see I was excited to get the day going!
After an early morning start and an afternoon filled with panel discussions about the human-animal bond… hosting a talk show (just kidding – I wish!)…    
…hobnobbing with celebricats (who may or may not have been happy to see me)…
…And human celebrities and friends…
We were brain dead and punchy (can you tell who was who?).
It was time for a little cat therapy. And Thankfully Purina was ready to accommodate! They had a wonderful cat habitat loaded up with cats and kittens ready to help us decompress!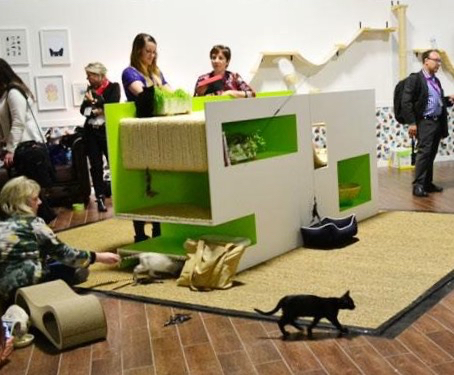 I had to include this piece of artwork (and be sure to keep an eye out for the wallpaper too!).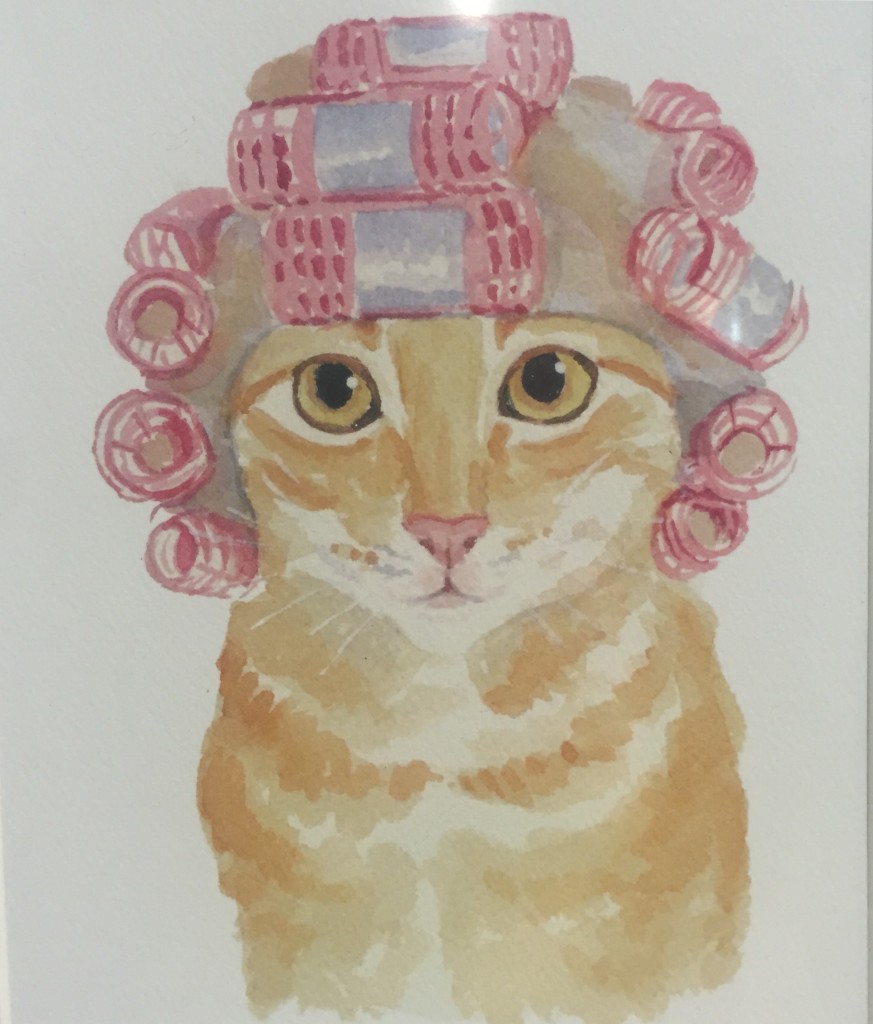 Too cute for words! 
Christina Ha, of The Meow Parlour in New York City (NYC's first cat cafe) said that visitors who are not Millennials tend to be more patient when it comes to cats, waiting for the cats to come to them. Mikel Delgado, a Cat Behaviorist with Purina said, "Interactions with cats last longer when the cat initiates and dictates play."
I guess I'll never learn. While know this intellectually I lose it when I see a cat or kitten. I must hunt, capture and attempt to snuggle!
While in the cat room you'll never guess who I had the pleasure of meeting! James Franco's girlfriend! It turns out this very stern looking beauty by the name of Syyxx (pictured below) was in a little known movie called "The Cat Father."
While I was unable to confirm this with James directly, Syyxx has a Facebook page that lists her as an Actor/Director so anything is possible.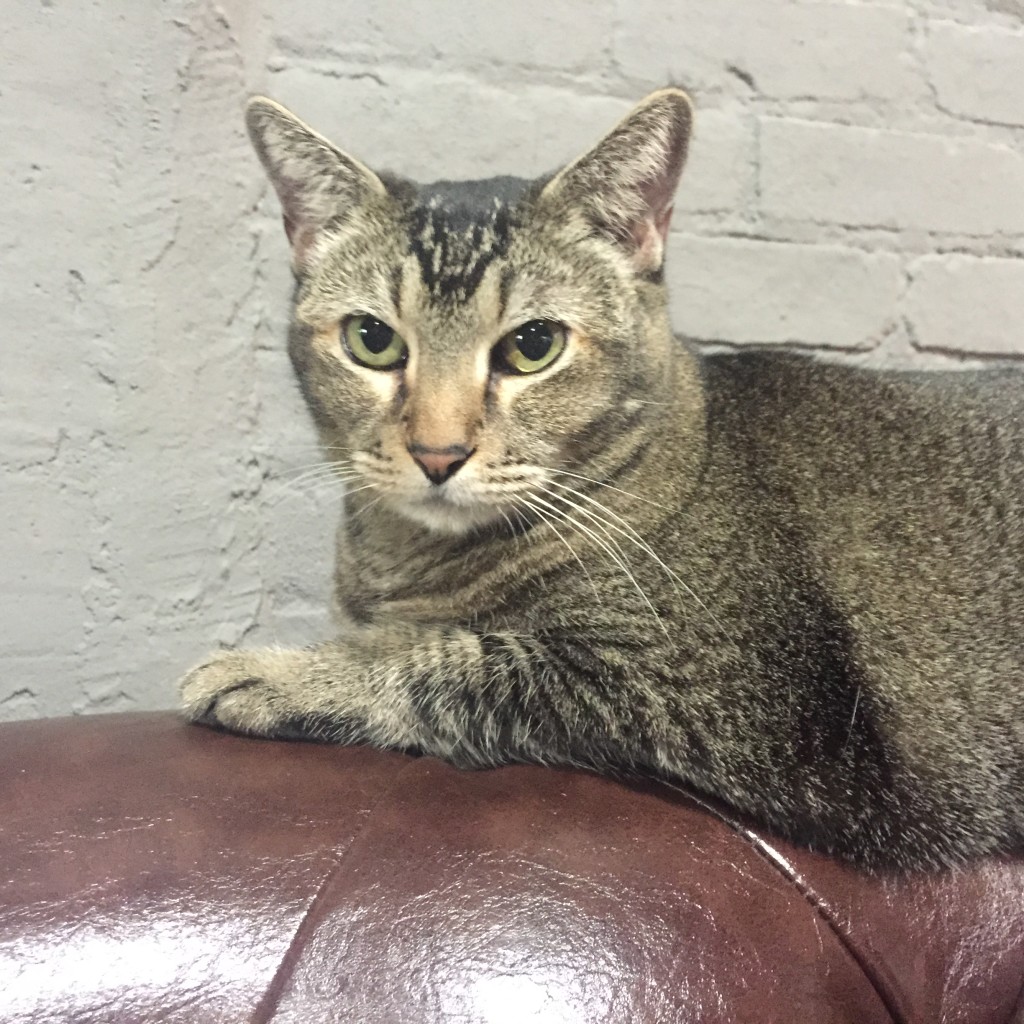 That's me with Harley below, you can see how thrilled he is to be held by his airplane ears (if you know anything about cats you know this means he's NOT happy to be held by me – wow do I have the touch or what – and he's an acting cat as well – he could at least pretend!). Look out for Harley in an upcoming Roomba commercial where he'll be suited up as a spaceman.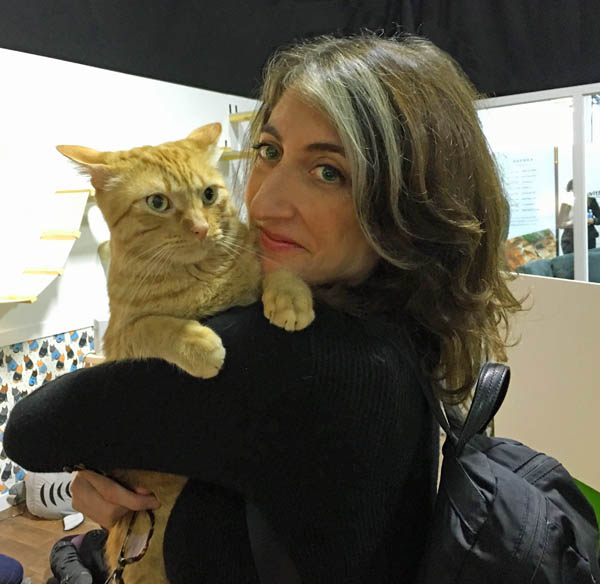 I leave you with a cat video. Now what could be cuter? Oh wait!  A KITTEN video! Now THAT'S Cute! Enjoy!
FTC Disclaimer: This is a sponsored post for which I received compensation. As always, the opinions on my blog are my own and I only post content I believe will be of interest to my readers!