As with food, the litter you choose to use for your cat is a personal choice with many factors to take into consideration. But if you you use clay litter and have tried – or are curious about – lightweight clay litter, today's post is for you!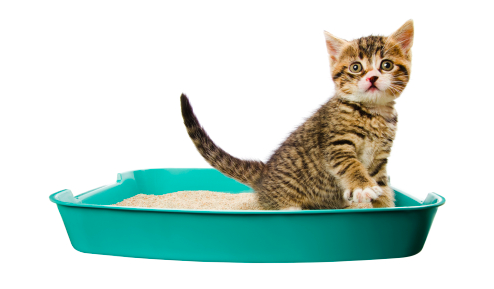 Tidy Cat conducted comparing their litter against three competitive brands of lightweight litter. The results? Tidy Cat gives you 40% more litter when compared against other 8.5lb containers of three popular competitive brands.
For more details and a video demo check out Tidy Gives You More online.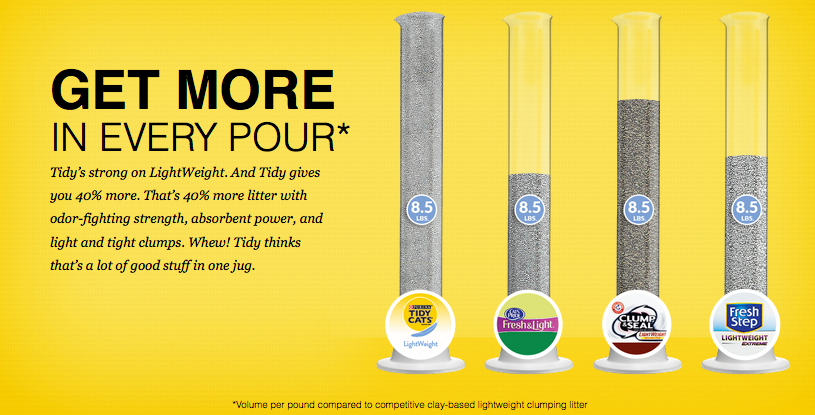 In the meantime, if you haven't tried Tidy Cat LightWeight Litter, or if you have and you're a huge fan, here's your chance to wine one of 5 jugs of Tidy Cat LightWeight litter in the formula of your choice!
To enter to win:
You must be a US resident or have a US mailing address.
Leave a comment to this post letting us know which of the three formula you'd like to win if selected: LightWeight 24/7, Instant Action, or Glad Tough Oder Solution.
Leave your comment by October 22nd at 8pm EST with a way we can contact you! E.g, email, Twitter.
Winners will be selected using random.org and will have 4 days to claim their prize after being contacted!
GOOD LUCK!
FTC Disclaimer: This is a sponsored post for which I received compensation.                                                                                     The opinions on my blog are my own, and I only post items I believe will be of interest to my readers!