The folks that brought your kitties the DJ turntable scratching pad, SuckUK presents, the kitty laptop scratcher (retails for $35).
Packaged like a real laptop, I think I had as much fun opening this toy as my cats have had playing with it.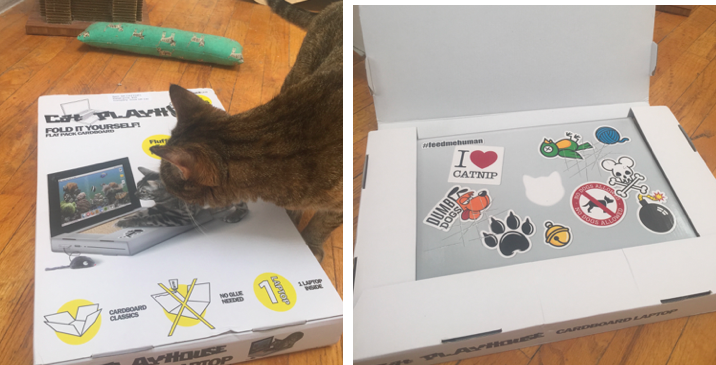 Now I cannot guarantee they'll stop hounding you on your laptop until SuckUK makes a version with a heating pad inside it, but you'll get tons of great photo ops that's for sure!  
And it seems all cats – or at least those in the UK are left handed (note the positioning of the "mouse" lol!).