If you're like me you have a ton of hard plastic can covers you've either purchased or received for promotional reasons. While in some cases they work just fine – especially with larger cans, they often, in my experience pop off or won't fit smaller size cans of cat food.
That's where ORE Pet Food Can Covers come to the rescue!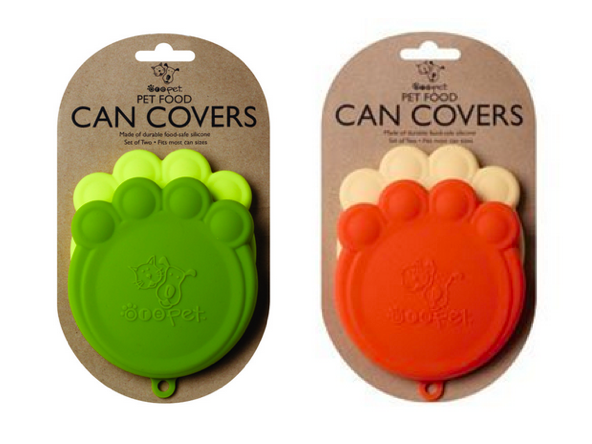 I'm not sure how I came across these flexible silicone covers but they have yet to disappoint in terms of fitting any size can of food I've purchased. They fit three sizes of dog and cat food cans and are dishwasher safe (if you're lucky enough to have a dishwasher!).
They range in price from $10.95 – $12.50 depending on the color combo you chose (2-per package) and also come in blues and brown/neutral. Of course it doesn't hurt that they are cute and come in an array of modern colors!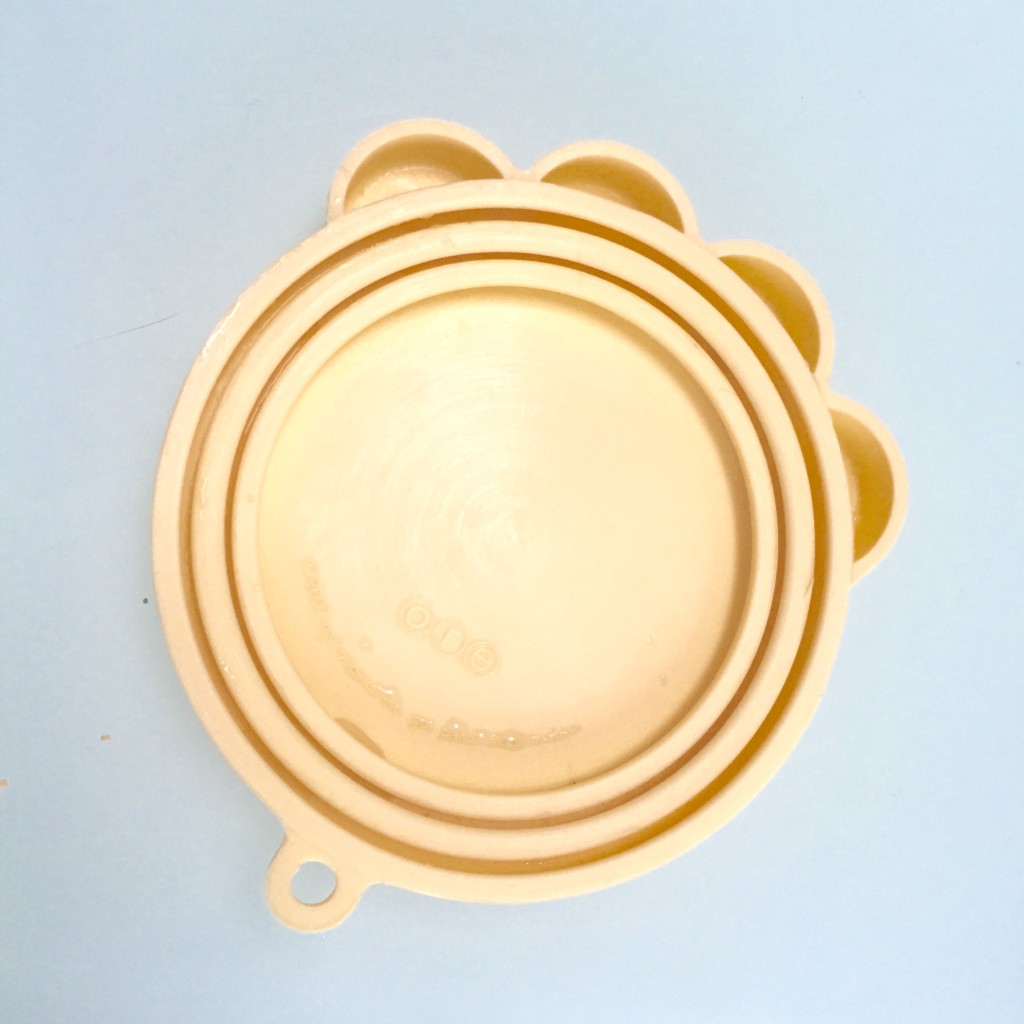 Now on the downside I will say they are not air-tight, which may be a concern if you keep your food in the refrigerator for long periods of time. I'm okay with it since I'm only keeping it either overnight or just during the day. It's also a better bet for me than the hard plastic covers that pop off or don't fit at all.
The cute little paws and the grooves can also catch food which is more of an issue if you don't have a dishwasher, but that happens with any food cover really.
Have any of you tried these covers? What was your experience? 
NOTE: Full disclosure. This is not a sponsored post. Just a find I wanted to share with you!