According to Black Cat Rescue, a no kill rescue group in Boston, black cats are only half as likely to get adopted as cats of other colors. If you know a black cat it's a hard fact to swallow because you know how cute they are!
I've heard several theories as to why this may be the case:
They don't photograph as well
Long-held superstitions
Harder to see their expressions
While I don't have a black cat myself, seriously, what could be cooler than having your own sleek mini-panther?!
For the entire month of August, the folks at Tipsy Nip are going to donate 25% of all proceeds from their new Black Magic Tickle Pickle purchased from their website to Black Cat Rescue.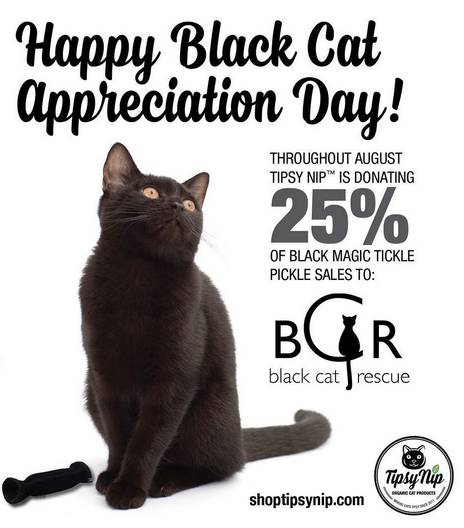 I think it's a very NYC pickle – it matches over half my wardrobe!
Plus, in addition to being stuffed with organic catnip it also contains licorice root which can help kitties with loads of ailments from digestive issues to subduing mild respiratory issues. Plus, did we mention it looks cool? Oh, and it's a mere $8.75!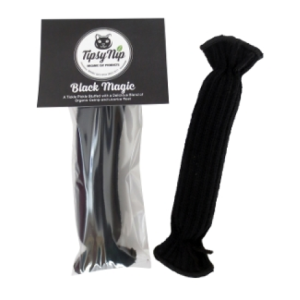 So what are you waiting for? Go grab a super cool looking black Tickle Pickle now!
Do you share your home with a black cat? If so, what's would you tell someone about him or her to encourage the adoption of black cats?