This past Saturday I was privy, along with tens of thousands of Manhattanites, to an impressive light show (costing $1MM) in honor of endangered animals.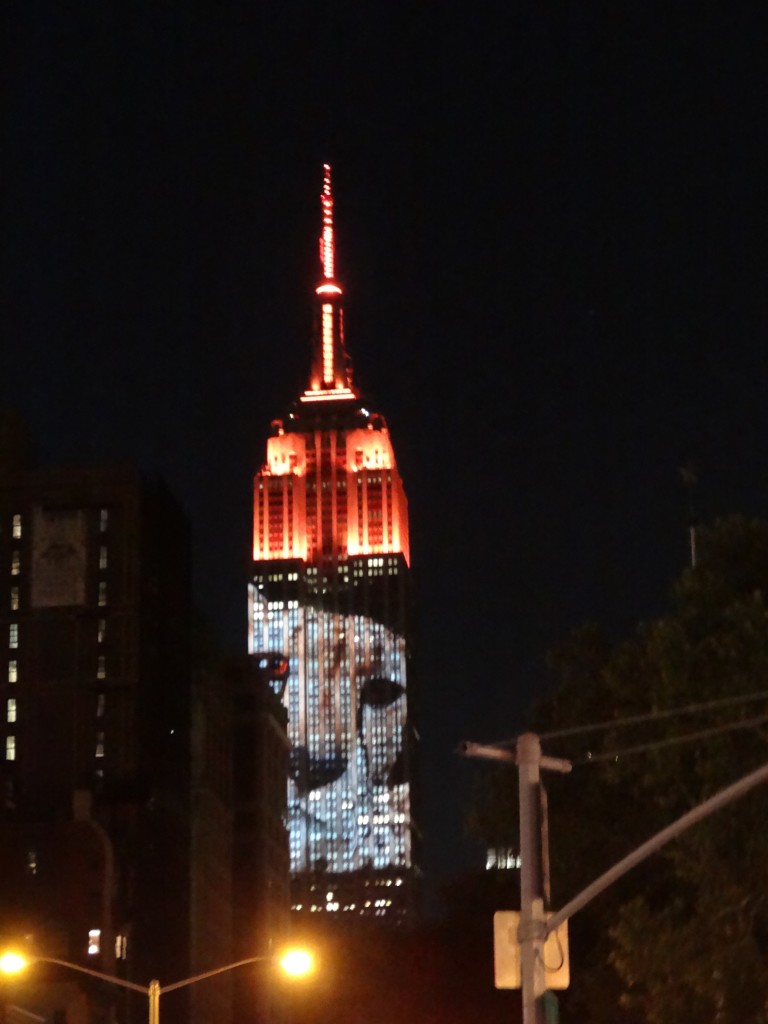 We congregated at prime viewing spots jockeying for the optimal viewing furiously clicking and filming away while doing our best to guess the various animals being projected against the iconic Empire State Building – some being clearer and easier to identify than others. My friends and I gathered near the Flatiron with hundreds of others.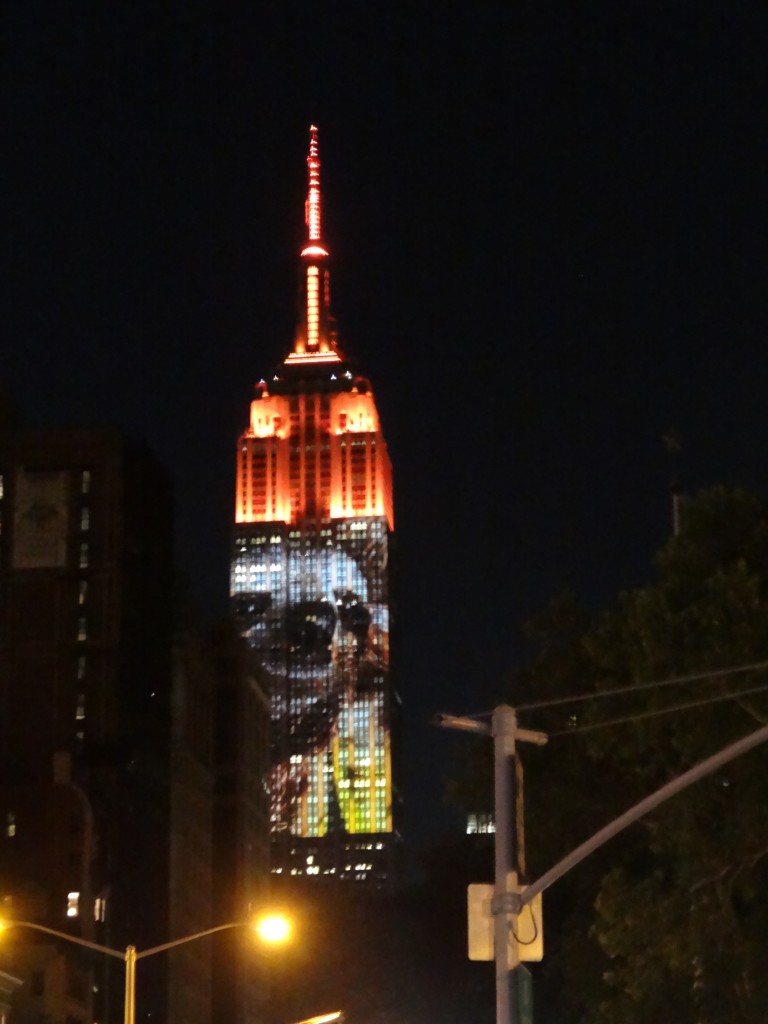 Some of us complained about the office buildings with their lights on at 9pm on a weekend night (couldn't they be asked to turn them off for the price that was paid?). All of us groaning collectively when the city buses blocked our view at just the wrong time. Luckily the show was on a loop that ran for three hours.
"Although the men refer to the event as a 'weapon of mass instruction,' Mr. Threlkel explained: 'We're going to try to create something beautiful. Not bum people out.' He added later: 'Hopefully, this is one big domino. If we can tip it, it would be great.'" (source: NYT.com) Check out this New York Times article about the installation for more details.
The projection coincided with Cecil the Lion back in news with the tour guide who took the Minnesotan dentist who killed him (exactly a month prior) speaking to the Zimbabwean authorities.
When we gathered we were still unsure if, after Zimbabwe had enacted a temporary hunting ban, Cecil's brother Jericho had been killed (it turns out he wasn't his brother after all, but was indeed alive and well).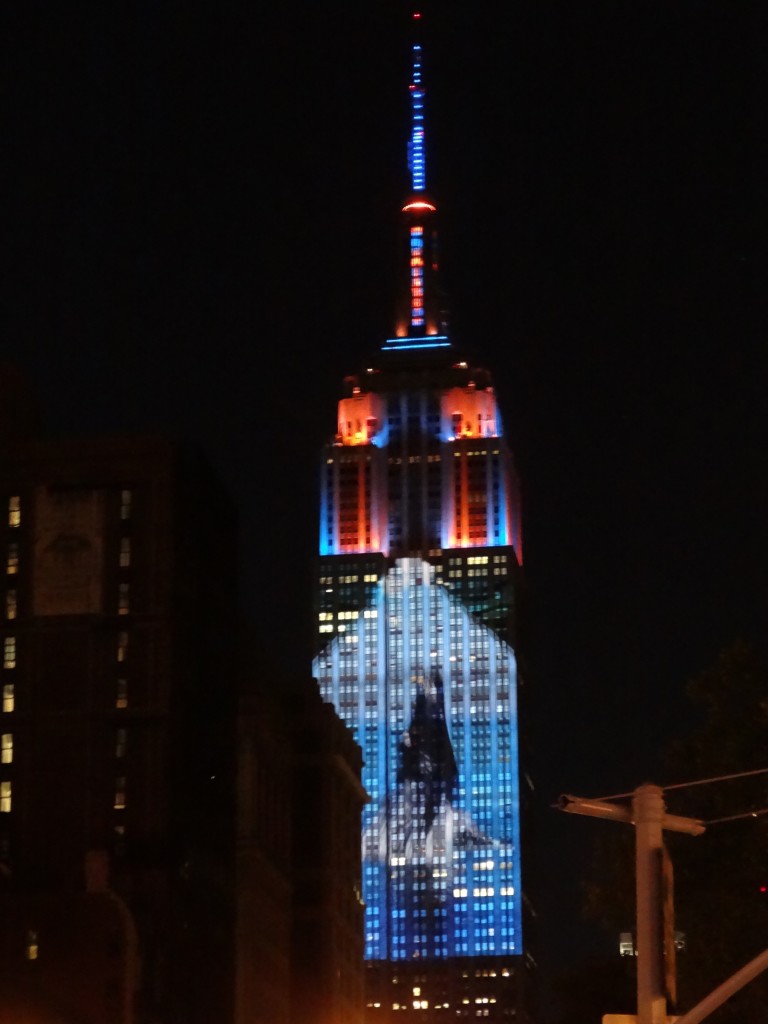 But contrary to what some believed the projection had not been organized in Cecil's honor. It was a project by artist Travis Threlkel that was years in the making that became a reality thanks to the intervention of Mr. Psihoyosthat, the man behind "The Cove," in order to receive New York City approval.
There were a few moments of levity as the men incorporated King Kong into their reel. I was uncertain about how appropriate it was and wondered if it cheapened the installation, until a friend reminded me that gorillas too are endangered…
Rest In Peace Cecil. Hopefully someday soon the world will recognize it's not okay to kill majestic sentient beings for sport.