I'm not sure what it's like for folks elsewhere, but if you live in Manhattan, an IKEA outing is a pretty big deal. Back in the day it required a trip to the very depressing Port Authority Bus station and an often cramped ride to the Ikea in Elizabeth New Jersey.  Now however, it's a boat ride away from the financial district (okay, a water taxi actually) to Red Hook, Brooklyn – a mini getaway on a nice summer day!
And if you're so inclined the excitement of your ride over can be doubly or triply enhanced by indulging in a frozen soft ice cream cone or a cinnamon bun (yes we have these in Manhattan but for some reason these things are NOT okay to consume unless one is at IKEA.
Last weekend a friend and I decided to make the trek to Red Hook and I went with a list of items I intended to pick up. In what I have to assume is a universal experience, I couldn't find anything I needed and got everything I didn't (or perhaps  items I didn't realize I truly needed).
I share with you these few Ikea items for a reason:
They finally came out with a faux sheepskin rug for a mere $12.00: woot!
Fish ice cube trays $0.99: Self explanatory
Square plastic place-mat-like-object $1.49: For Miss Messy Easter Haddie
Is my cat the only one who insists on taking the food out of the bowl and placing it on the floor before consuming it? Seriously what's that all about?
Live action footage:
Aftermath now on easy to clean place-mat-like-object instead of wood floor: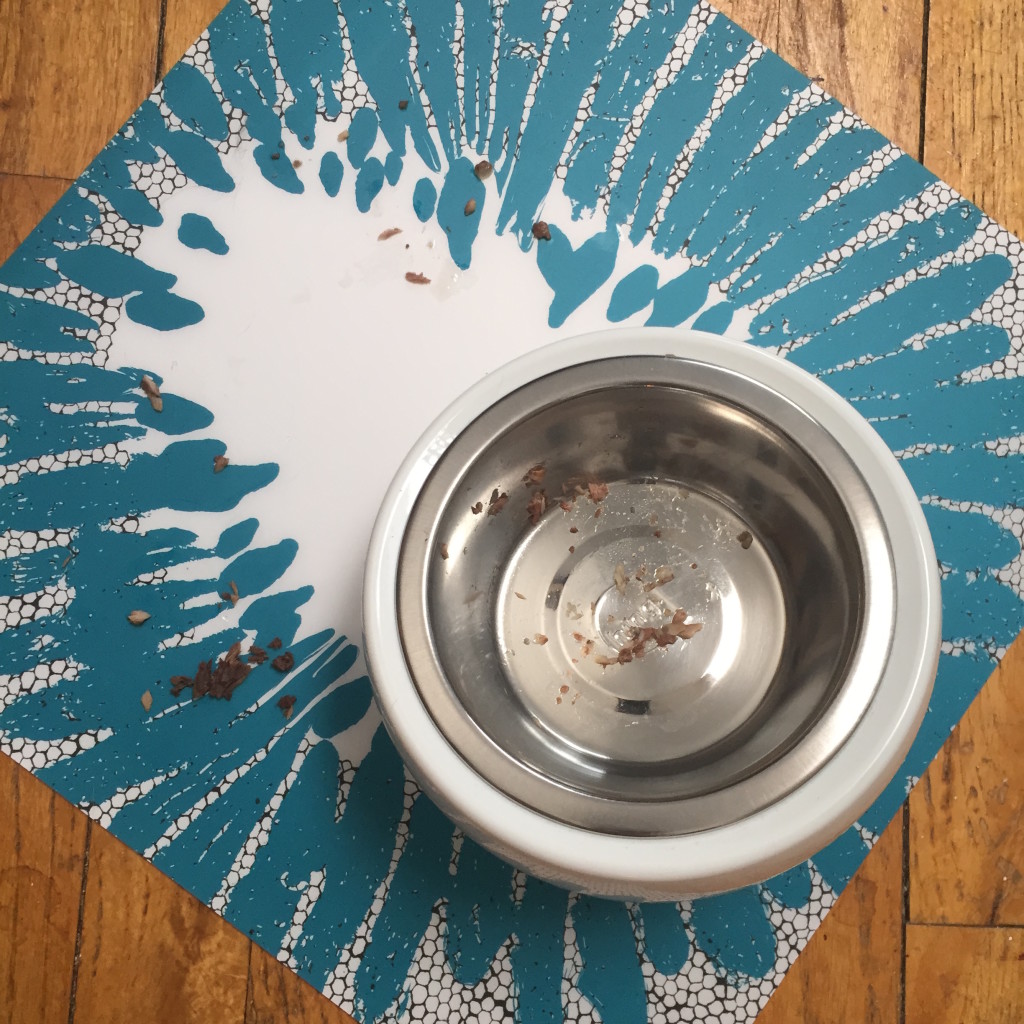 That's about it for this insightful post save what I did with the first ice cube trays. By planning ahead, I was able to amuse myself and avoid work when I was supposed to be writing (we'll call it a creativity break). And yes, the glass was also a necessary IKEA purchase.