To counter Shark Week, a week of blood, guts, close-encounters, alien and killer sharks with an entire week of floof, whiskers, fur and lots of SQUEEEEEE! Kittens! Kitten Week to be precise!
But wait, it's gets better.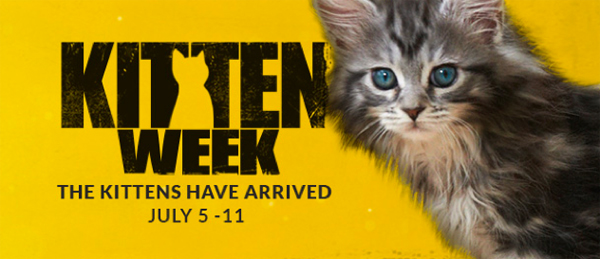 A WEEK of Kittens PLUS a super awesome GIVEAWAY for 3 I HAVE CAT readers!
It's no secret the never ending supply of adorable cat and kitten videos has cut into our Nation's productivity. A few examples of note:
In 2010, the New York Times reported that 484,500,000 seconds, the equivalent of 15 years, had been spent by people watching the viral video sensation "Surprised Kitty." (I mean really, who can blame them right?)
In 2013, a man was found outsourcing his programming job to China so he could watch cat videos all day. (Smart guy, too bad he got busted!)
Not that we'd want to CHANGE any of this or anything, but it's always interesting to gain deeper knowledge of the human psyche don't you think?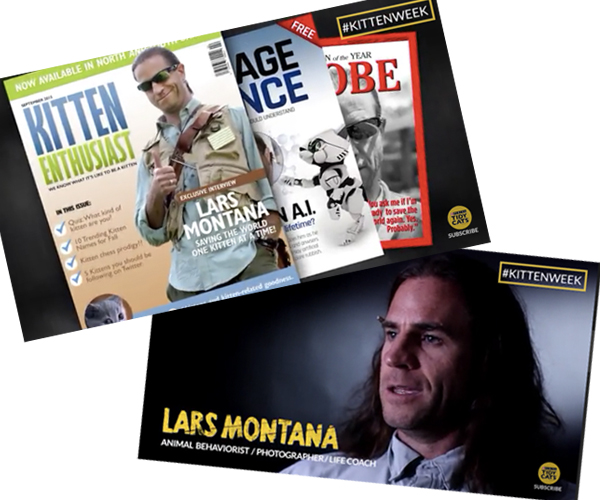 That's why "Lars Montana," animal behaviorist, wildlife photographer and life coach, has volunteer to sacrifice himself by bravely going into the kitten's natural habitat for an entire week! And you can be right there with him!
And as an homage of sorts to Shark Week (Since they aren't nearly as cute poor things), Tidy Cat is giving three lucky I HAVE CAT readers a shark bed by Cat Ball®!
It seems Petie has decided to confront the rarely seen Great Shark Ball Bed, perhaps not understanding the danger he is in!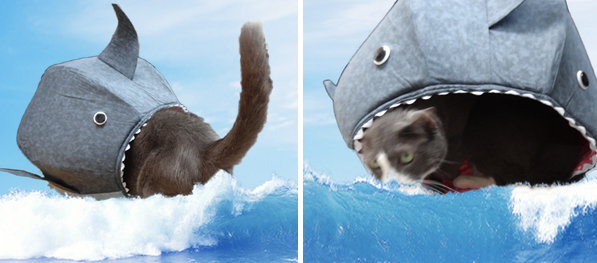 OH NO PETIE! I think it's got him, though he is making quite the valiant effort to get out! Shall we ever see him again?!
Clearly, it's guaranteed to provide you with hours of entertainment – in between watching Kitten Week Episodes of course! And to get you in the mood, I'm including Episode 1 below!
To enter the giveaway (US residents only) use the widget below until Midnight July 10th. Leaving a comment is mandatory (you need to let us know what you think Petie's fate will be!), and you can also Tweet it through the widget for extra chances to win! THREE WINNERS will be selected at Random by Rafflecopter.
a Rafflecopter giveaway
FTC Disclaimer: This is a sponsored post for which I received compensation (and a shark bed, well my cats did!). The opinions on my blog are my own, and I only post items I believe will be of interest to my readers!