Spotted on the R train, at a Starbucks – even attracting random shop cats! This contemporary cat tote is the "it" bag for all modern ladies in "the city." Just wait 'til Taylor Swift gets her hands on this!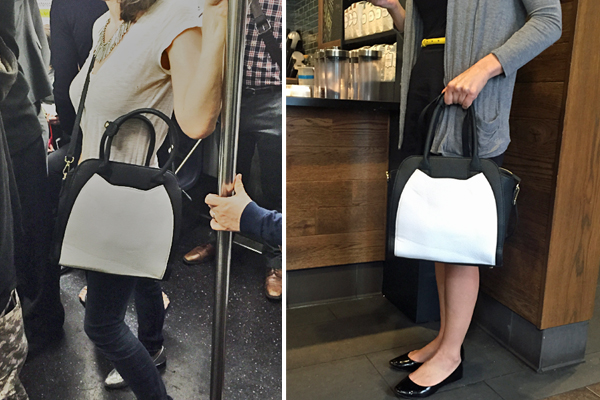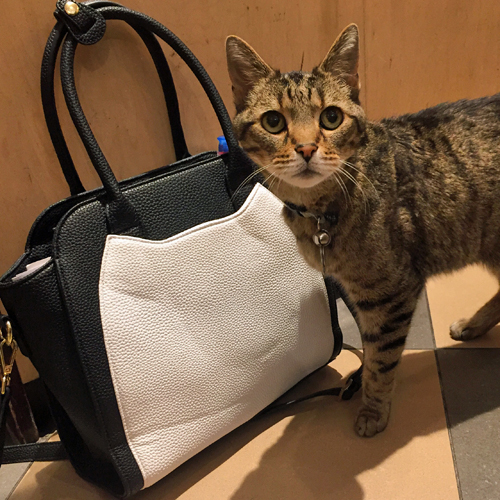 Okay, I cannot tell a lie. I MAY have had a "plant" or two (I didn't know the girl in Starbucks – or the cat! lol!) But how much are you loving this tote?! (Read on for a $20 off discount code good through end of 6/2015)
I'm really liking this tote for several reasons:
How subtle the modern, graphic design is in it's cat-likeness
The classic black and white color combination
It's vegan!
Can be worn both comfortably over the shoulder or cross-body with the longer add-on strap
Has a zipper closure
Interior and exterior pockets

PLUS, for a limited time, through the end of June 2015, our friends at Triple T Studios  are giving I HAVE CAT readers $20 OFF this contemporary tote making it a mere $49! Just use promo code IHAVECAT20 at check out!
The listing on their site will give you all the details you are looking for plus more!
But wait, there's more! They're even throwing in a black cat charm bracelet – because we all know black cat rules! You can wear it to match, use as a purse accessory or gift it to someone!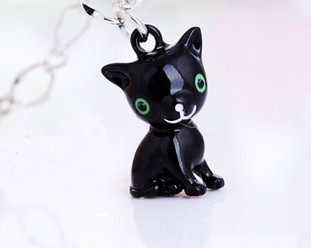 To recap, $49 for a well made modern tote PLUS kitty charm jewelry! Why are you still here is the only question – click already! And don't forget, IHAVECAT20 at check out!