To honor Mother's Day's in past year's I've covered a lot of different territory* from:
Today I figured I'd just share what I did with my Mama this year. I'm so grateful to still have her in my life given she's been through quite a few major health challenges the past few years.
As always, my card to her read that she's not allowed to die. Nice huh? I mean, it was just a "P.S.". As someone who has always been terrified of death and mortality in general it's not an option, no where in my realm of possibilities. It just isn't (clearly we haven't gotten to this in my therapy yet).
This year we went to STORM KING ART CENTER in New York State, about 45 minutes away from NYC.  It's essentially an outdoor sculpture garden. She's such a good mommy, though she's been before, she remembered I hadn't and wanted to. It was such a nice day seemed perfect for an outdoor activity.
Here are a few of the photos from our outing so you can take a virtual trip!  Me in all black of course (I haven't shaved yet from the winter – TMI! – let alone unpacked my Summer clothes!).
You could certainly take several trips there or spend an entire day. We stuck to the main path but there are many walking trails as well.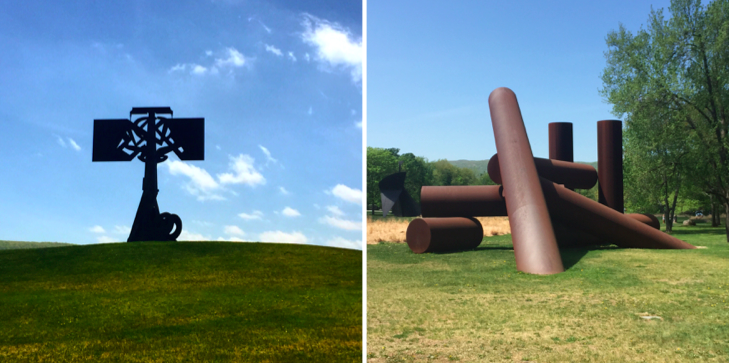 While some pieces are permanent there are also rotating pieces and special exhibits.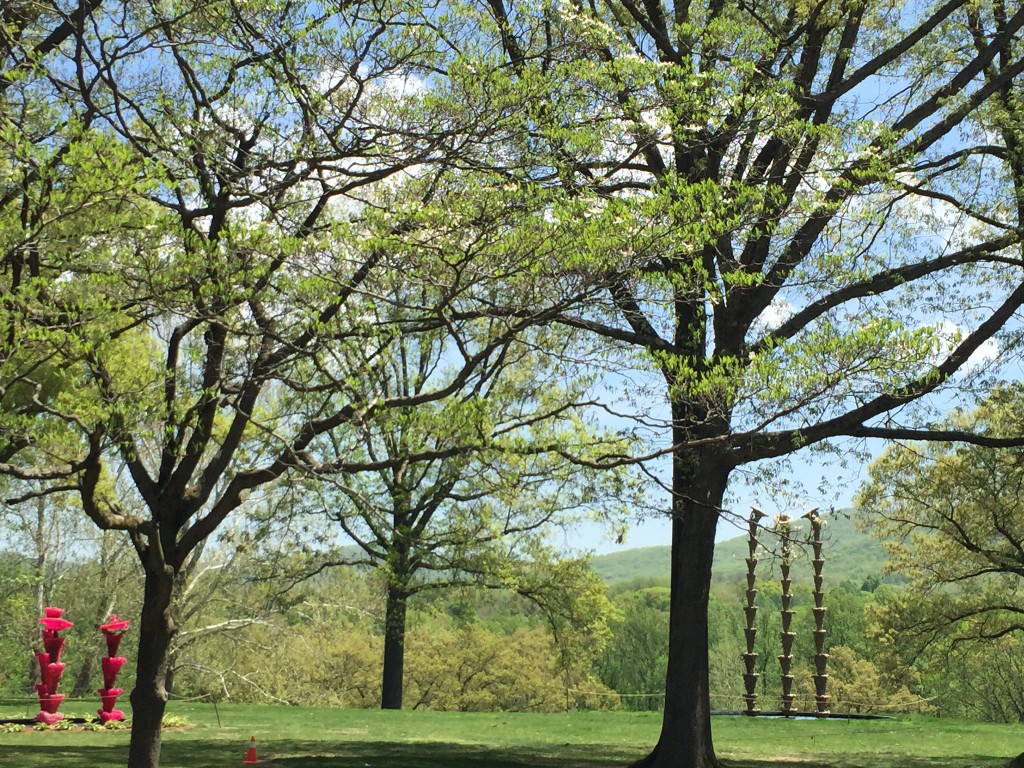 As for my "kids," the sitter said their lack of thumbs got in the way of wrapping gifts for me – excuses excuses! I would have taken them unwrapped! 🙂
Though Petie had in fact gone through my "to do" list and added a few choice items like "more naps," "kibble," and "send siblings on trip." Oh Petie Bear! LOL!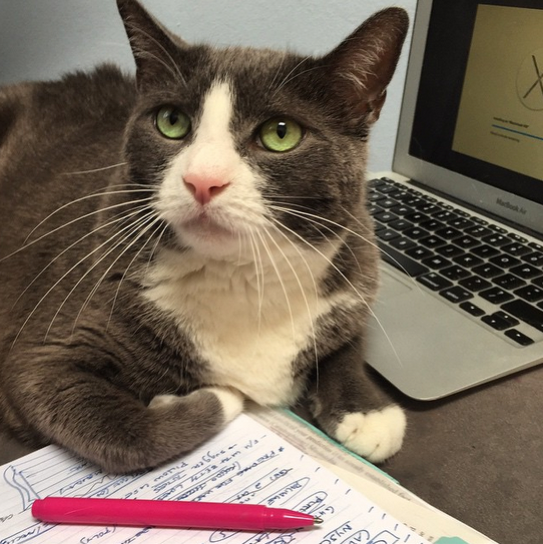 And Kip, apparently having spent too much of my time away watching kitten videos wanted to know where "kittens come from?" and announced he wanted one (ha! sounds like me asking for a sister or a dog when I was 4 years of age!).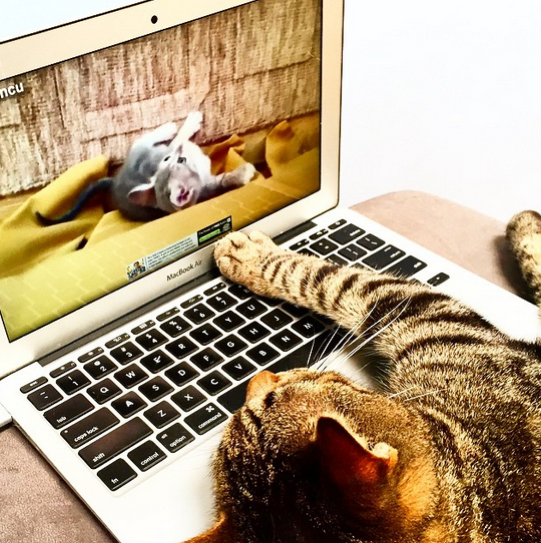 It sure is not easy being a Mom! Fur or not! Happy Belated Mother's Day to ALL the Mom's out there!

How did YOU spend the day? With your Mom? Your kids or furkids (and if so did they bring or do anything special for you?).
 * Be sure and check out some posts from prior years if you just HAPPENED to have missed one or three! =^^=