If you've missed Days #1 – #3 don't fret, they're still up on the home page so be sure to check them out. You do not want to miss any of these tips.
On Day #4 we stay in the bathroom and take a look at the decor. If you want to lose your mate, please make sure you have one – or both – of the follow-items a bathroom your date will be sure to see.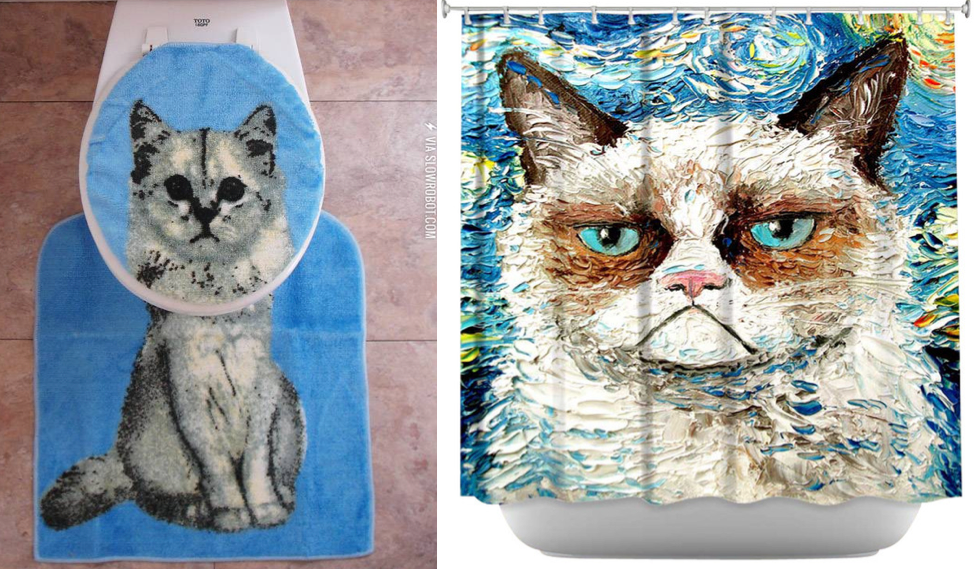 Or just redecorate so the entire thing looks like this.
Cool in a way. If only the colors were so…Miami Vice? And it didn't guarantee you'd never again be alone in your own bathroom.
I feel I could on on for weeks! But sadly we only have 3 days left!