While not writing for my blog, you may think – if you think about me while not on this blog, which now seems a bit ego-centric of me – that I while my days and nights away on social media, or engaged in scintillating conversation with one of my three cats* over a bottle of wine. Just a guess that hypothetical cat would be Kip. Trust me, this is not (always) the case.
 *Not sure the others could handle it.
The fact is, while not working on highly top secret projects, I'm usually writing for other cat-centric publications. Some of the posts are pretty popular, useful, or just plain fun, so I figured I'd start sharing them with you here!
1) First up, a post on a new pet site called PETCHA where I conducted a round-up of 10 DIY Litter Box Hacks. While it's drawn a bit of criticism from those who do not believe litter boxes hold be "hidden," my point-of-view is that the concept is to keep the "hidden in plain sight." You're not hiding them from the cat – just the humans (and once in a while the dog!).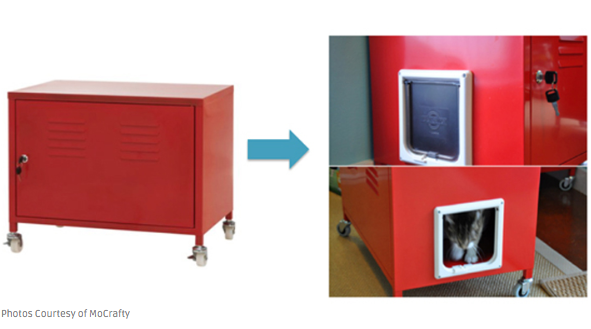 If you enjoy that post, be sure to check out one of my ever blog posts titled "Litter Box, a Space Odyssey" where I take you on my quest to find an aesthetically pleasing litter box.
2) I also had the opportunity to interview Kate Walsh for CatChannel.com, the website for "Cat Fancy." While she did a stellar job staying on-message as it pertained to the Purina program she's representing, I did manage to get her taking about her two ginger rescue cats Billy and Pablo, what they mean to her, and why she won't be getting a third cat any time soon! The horror!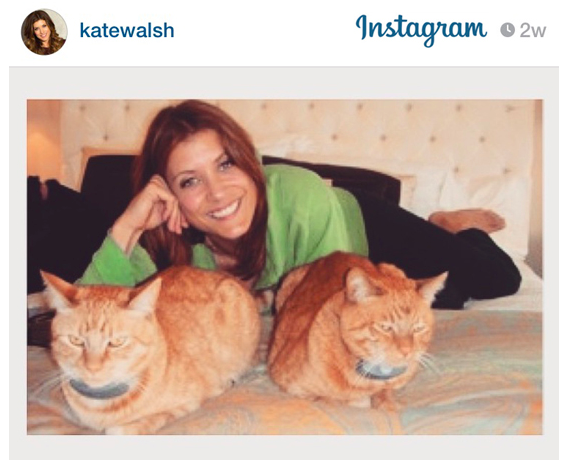 I WANT TO HEAR FROM YOU! Let me know if you find these type of posts. If not, I will cease and desist immediately! But if you do enjoy reading them I'll periodically feature pieces I've written for other online publications!