I'm very excited to announce Tidy Cats® Multiple Cat LightWeight Litter (which is half the weight of traditional scooping cat litter so great for those of us who do a lot of shlepping- huge back saver!). Is providing 1 lucky winner with an in-home"Littervention" makeover!
Take a listen to spokesperson  Jenni Pulos  (she's a Cat Woman!) in a special video taped just for I HAVE CAT fans!

What exactly will you win?
Being a cat owner is a rewarding and an occasionally challenging experience, especially when you want your home to look (and smell) nice!
As the winner of the Tidy Cats® Littervention™ you'll receive:
 A $2,000 makeover of you litter box area led by design enthusiast  Jenni Pulos, best known for putting up with her co-star on Bravo's hit show "Flipping out"! (I think she was on the Bachelor too!)
$1,000 of load lightening services to check items off your chore list!
PLUS, a two-year supply of Tidy Cats® LightWeight® litter and a $100 gift card!

PLUS! 2 Runners up will receive:
A one-year supply of Tidy Cats® LightWeight.
A $50 gift card.
AND the FIRST 100 ENTRANTS get a coupon for $5 off!
I want to win!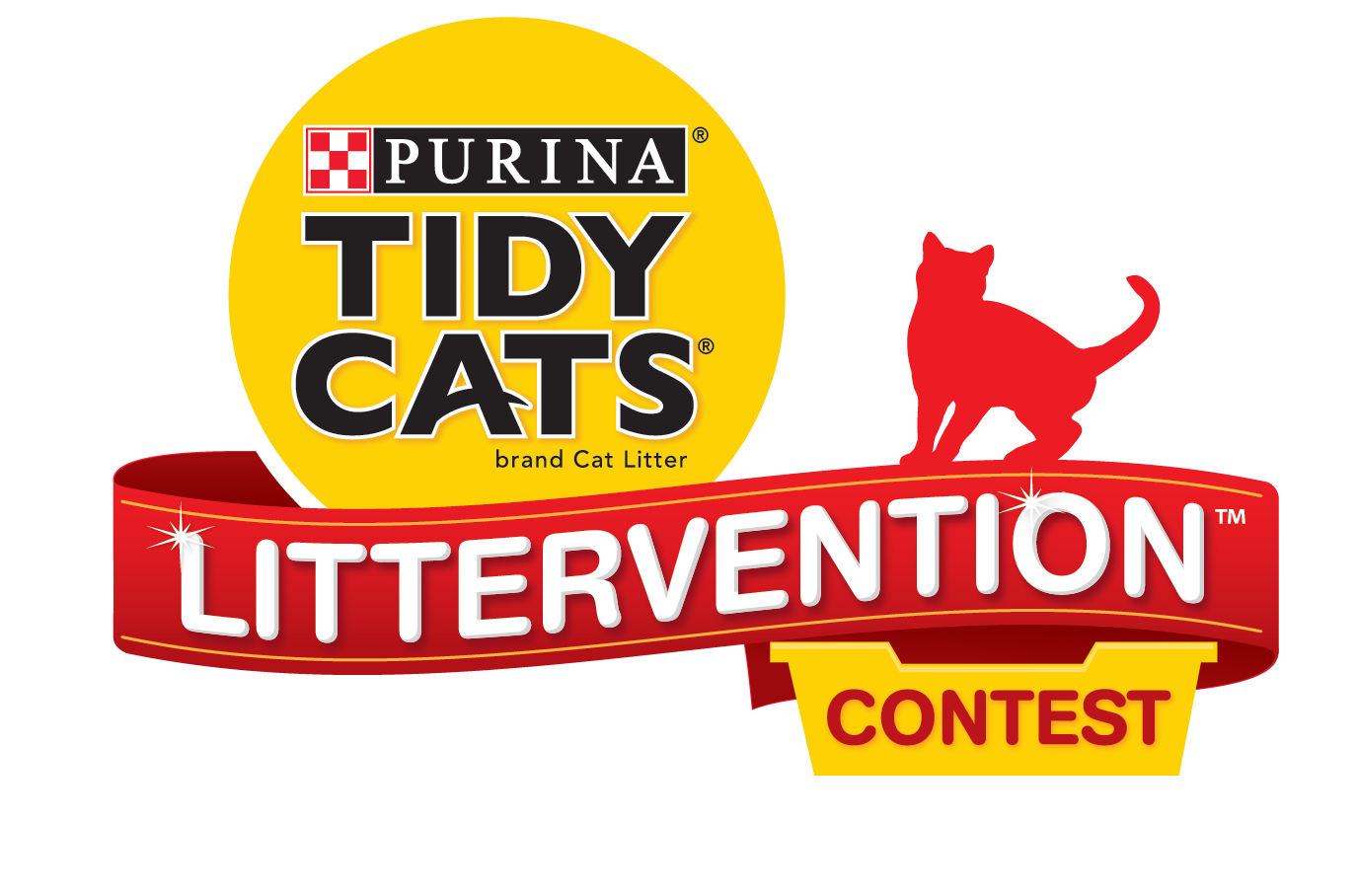 You have until February  11:59:59 a.m. EST on February 12, 2015 to enter the LITTEVENTION™ CONEST!
The contest is only open to legal residents of the 48 Contiguous United States and D.C., 18 years of age or older (19 years of age or older if a resident of AL or NE) who own one, two or three cats.
In addition, as you wait to hear if you win and just in case you don't, here are "Nine Simple Tips to Lighten Up Your Feline-Friendly Home":

1) Don't Sacrifice Style (Woot woot!): Who says your cat can't eat off of antique china? Don't be afraid to store and serve your cat's food in fun, decorative and stylish containers that fit your home's aesthetic. Just make sure they have a tight seal to keep the food fresh.
2) Create a Diversion: To avoid claw markings on the couch that's been successfully passed on from generation to generation without a scratch, try drawing your cat's attention away from the prized antique with a tall scratching post, a cat-friendly climbing tower or other made-for-feline furniture nearby. Re-cover this new addition in a cool looking fabric that could add a pop of color to your room!
3) Find Your Cat's Purrfect Match (not my words! LOL!): Match the furniture your feline tends to frequent the most to the color of his or her fur. This isn't just an aesthetic shout-out to your pet; it's also a practical choice because the hair they leave behind won't be as visible. Having a lint roller handy is also always a great idea. (but don't get rid of your cat when you switch out your sofa like many people l sadly do!)
4) Mindful of Materials: Choose furniture with metal legs for homes with scratch-obsessed kittens. Industrial mix materials like natural wood with durable steel bring a modern, sophisticated look to your four-footed friendly home.
5) Bring the Outdoors, In: When it comes to pet-proofing in style, indoor-outdoor products are always your best bet; they breathe and are easy to clean with just a garden hose. Indoor/outdoor 2×3 patterned rugs work perfect as a replacement for those boring, basic rubber mats under your cat's food dishes (or litter box!) or even horizontal scratching surfaces if affixed to a wall, and many outdoor-approved decorative pillows can repel dirt and dander better than their indoor-only counterparts.
6) Keep It Organized: You can accumulate a lot of kitty-clutter to care and play with your cat; from the litter box to the toys and the treats. Organize your cat's belongings using a behind-the-door shoe rack keeping his or her favorite toys and treats handy but out of sight. Using a wooden milk crate or a wooden wine box can also do the same trick while adding a rustic flare to your room!
 7) Pick of the Litter: Pick up a jug of Tidy Cats® LightWeight cat litter. It has all the odor-neutralizing power and strength you expect from Tidy Cats®, but only half the weight of traditional scooping cat litter; making it easier to carry, pour and store.
8) Get Creative – and Hands On: Building one tall, slim structure with small pieces of wood coming out that can sit in a corner flush against the wall can be a great resting place for your cat as well as an interesting art piece.
All shelves can be blank or a few shelves can stay blank for the kitty while others can have accessories. Just be sure to secure it to the wall and ensure the wooden shelves are strong enough to hold your feline friend. Search online for construction plan ideas!
9) Privacy Please! Keep your cat's litter box in an area that's easy to get to, but lets her do her business without making it your (or your guests') business. You can even create a custom litter box cover using an empty cabinet to disguise that boring litter box. Because who doesn't appreciate a little privacy?! (here's a solution we used in our home THE CAT HOLE – pictured above).
As a reminder, click here to enter the LITTEVENTION™ CONEST before February 12, midnight, EST!
FTC Disclosure: This is a sponsored post, which means that I was compensated to feature this content. Regardless of payment received, I HAVE CAT only posts topics they believe their readers will find of interest.