A few years ago I wrote a post about how to keep your cat happy and safe while you enjoy a festive holiday season.  While there's an overwhelming amount of information to be found this time of year about keeping our pup safe (chocolate's a no-no, as are real bones etc), cat-specific  information is not always that easy to find.
Very often things that are NOT dangerous for canines CAN impair – or upset – a feline. As an example, cats hear 1.6 octaves above the range of a human and 1 octave above a dog. So if you think that techno music's a tad loud, imagine what it must be like for your kitty! Ouch!
So here are ten tips to keep kitty safe and happy this holiday season.
Because wouldn't you rather keep kitty like this…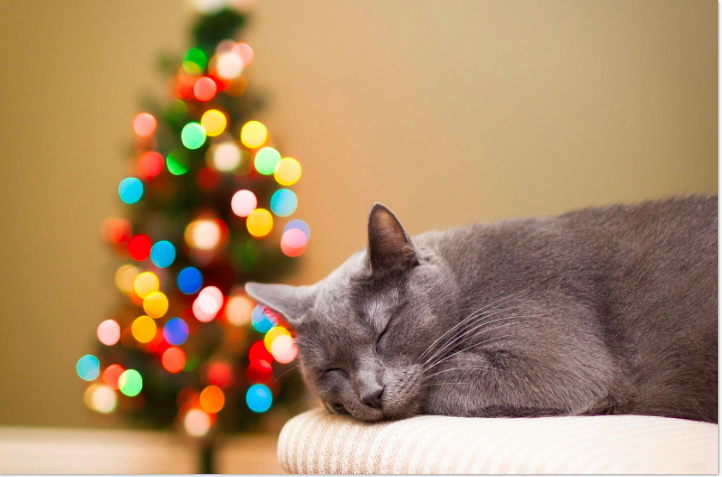 ….and avoid facing this?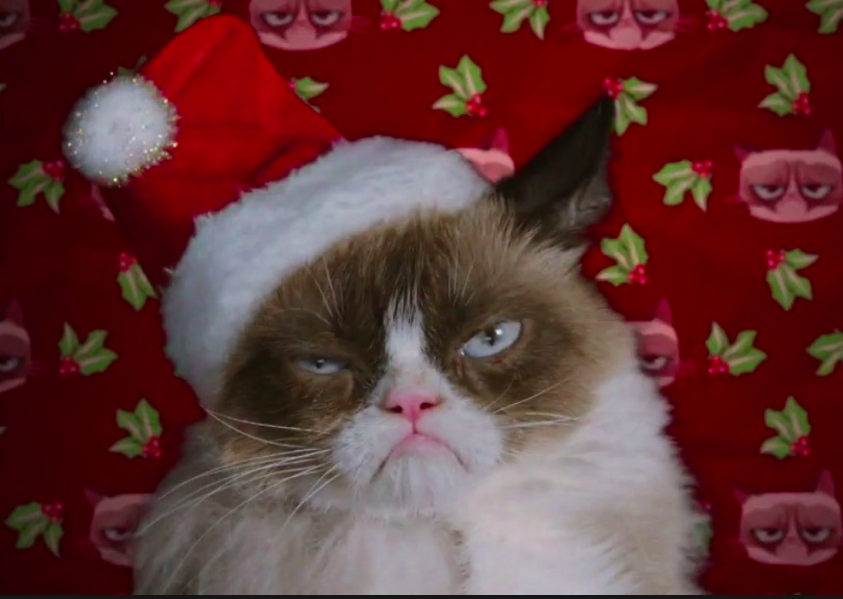 Hope you check out the tips, and come back and let us know if we've left anything out we should all keep in mind.
Have a safe and happy holiday season!