The first I heard of silvervine (Actinidia polygamas) sometimes spelled as two word (silver vine), was at Global Pet Expo in Orlando earlier this year where pet company Vitakraft launched a silvervine-based line of cat toys called "Purrk! Playfuls" (read on to learn how you can win one for your feline family members!).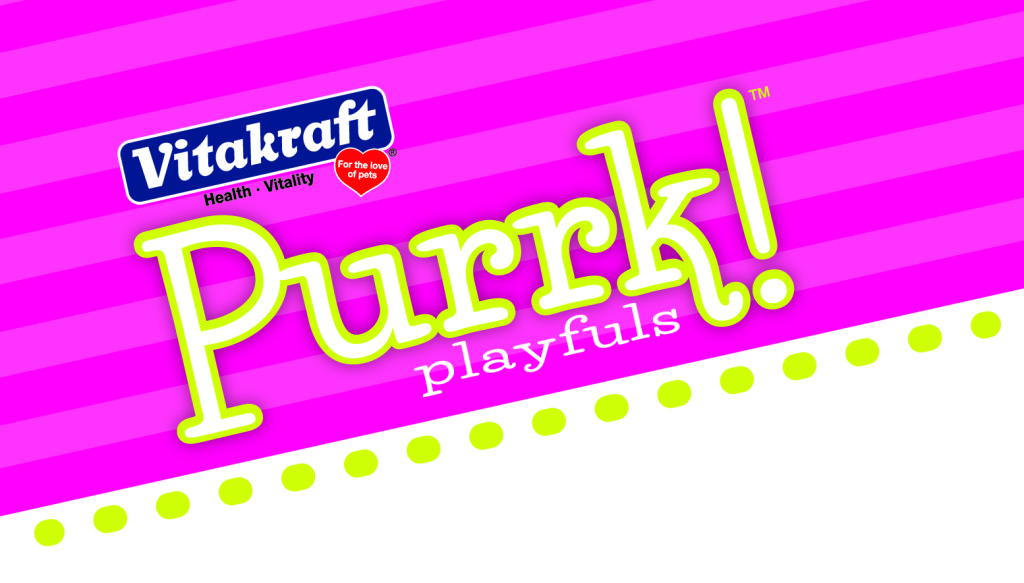 Silver vine is 100% all-natural, and comes from a plant found in mountainous regions of Asia.
While considered relatively novel in the United States, it's been in Asian countries for centuries by humans both as a means of preventative health and alternative therapy for conditions such as 

arthritis and hypertension.

It's also been very popular there for cats (interestingly, catnip also originated from Asia!). 

The brown, distinctly fragrant powder is used like catnip –  sprinkled on scratchers and infused in or placed on cat toys.
Cats react to silvervine by rolling around, drooling and licking!
According to Wikipedia, "Silver vine has long been known to elicit euphoric response in cats. It is the most popular cat treat in Asia, thus sometimes cited in Japanese comics." (I'd love to see some of those!)
A study conducted by the University of Illinois found that: "3 out of 4 cats preferred Silver Vine over catnip,"source: felinesilvervine.com. And just because a cat does not feel the effects of catnip – reported as anywhere from 30-50% of the feline population – doesn't mean they won't react to silvervine.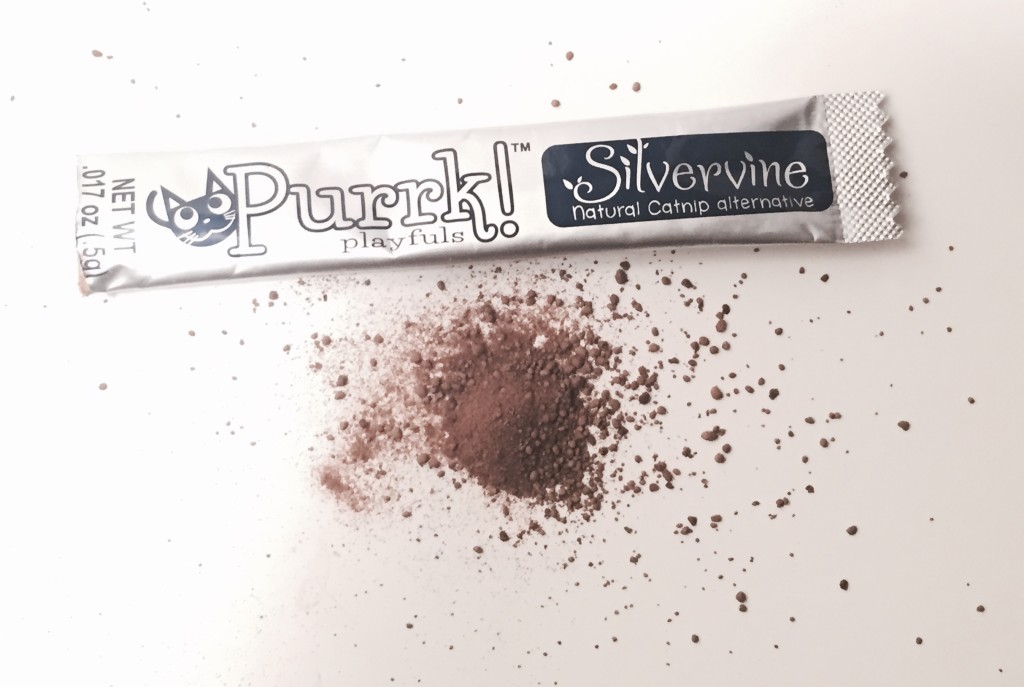 Purrk! Playfuls has an extensive silver vine toy collection (pictured below) made up of:
Dangling Busy Bee
Bouncy Butterfly
Furry Deep Sea Bug
Desert Bug
Marvy Mouse, Purrky Bird and Frisky Fish (plastic silvervine-infused toys) 
Feline Silvervine is also available in refill packets that comes with a little white mouse for sprinkling on kitty's favorite things. Check out this link to purchase Purrk! Playfuls for your cat or as a gift!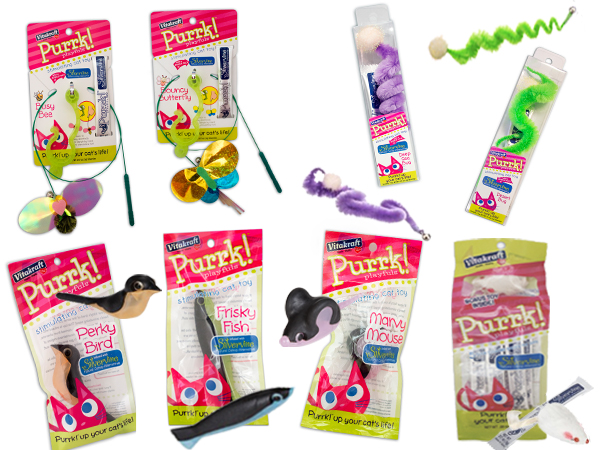 So, you're probably wondering how you can enter for a chance to win a toy for your kitty?
Just check out the Rafflecopter widget below for various ways to enter. Please note: the field for a contact email is mandatory (be sure to check out the complete rules available on the widget to make sure you qualify  i.e., the giveaway is US only – sorry to our international fans!)
This post is sponsored by Vitakraft and the BlogPaws Professional Pet Blogger Network. I am being compensated for helping spread the word about Purrk! Playfuls, but I HAVE CAT only shares information we feel is relevant to our readers. Vitakraft is not responsible for the content of this article.