Macaron (or macaroon). A few years ago that word, to American's at least, stood for one thing and one thing only – a somewhat polarizing, soft, beige coconut cookie. Those days are long gone. Replaced by a much more colorful cookie of French origin.

Earlier this year, Grubstreet.com even ran a post titled," Has New York Been Eating the Wrong Macaroons All Along," literally casting doubts in the minds of millions of New Yorkers regarding the macaroons they'd been eating the past year. Perhaps it wasn't the "real deal" after all! Good heavens! All those wasted calories!
These days, macarons are apt to turn-up in the least expected places. USB-drive, earrings, pocket books, pillows (to name a few).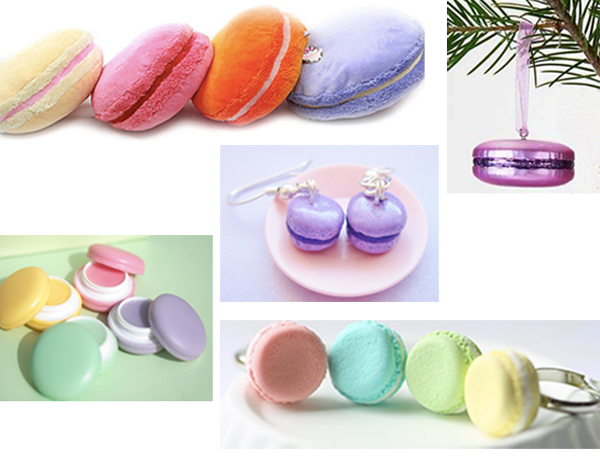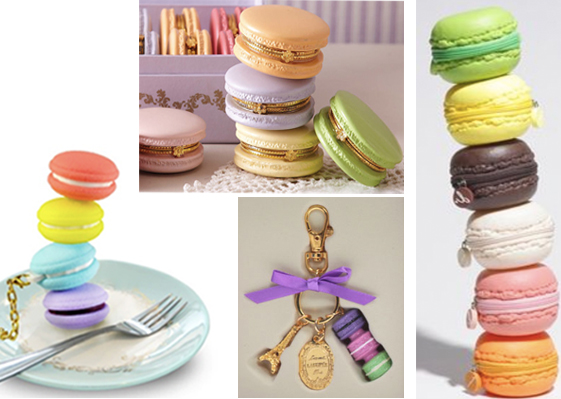 Even Maru has a cave-pillow-bed that some believe is not in fact a hamburger bun replica, but a macaron. I can only hope Sanrio, makers of Hello Kitty paraphernalia; don't discover the macaron, though some have taken it upon themselves to bring the two together.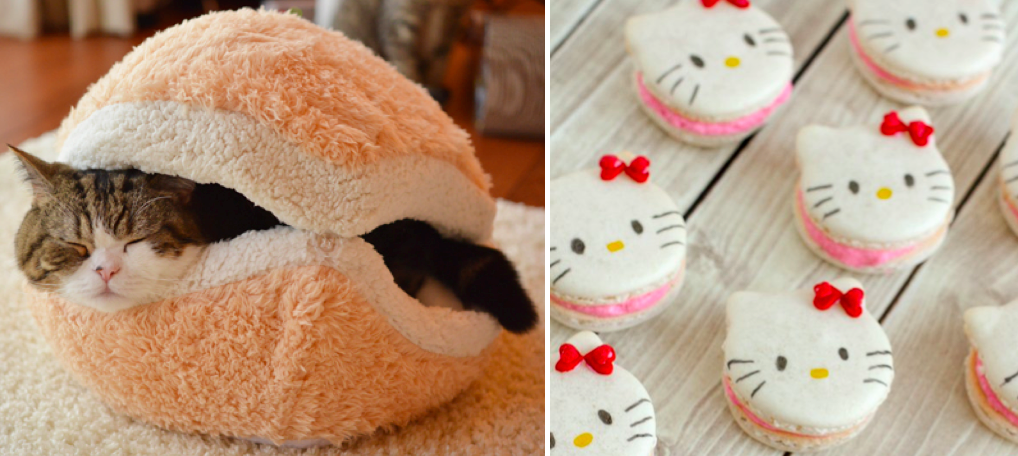 But what about my cat? Where's the macaron for my cat? That's the real question on my mind.
Fear not. Miso Handmade, a San Francisco-based toy has risen to the occasion with a collection of catnip macarons just for kitty (you may recall their adorable Easter Bunny toys featured earlier this year). Each cat toy is sewn from an American merino wool blend and filled with organic catnip.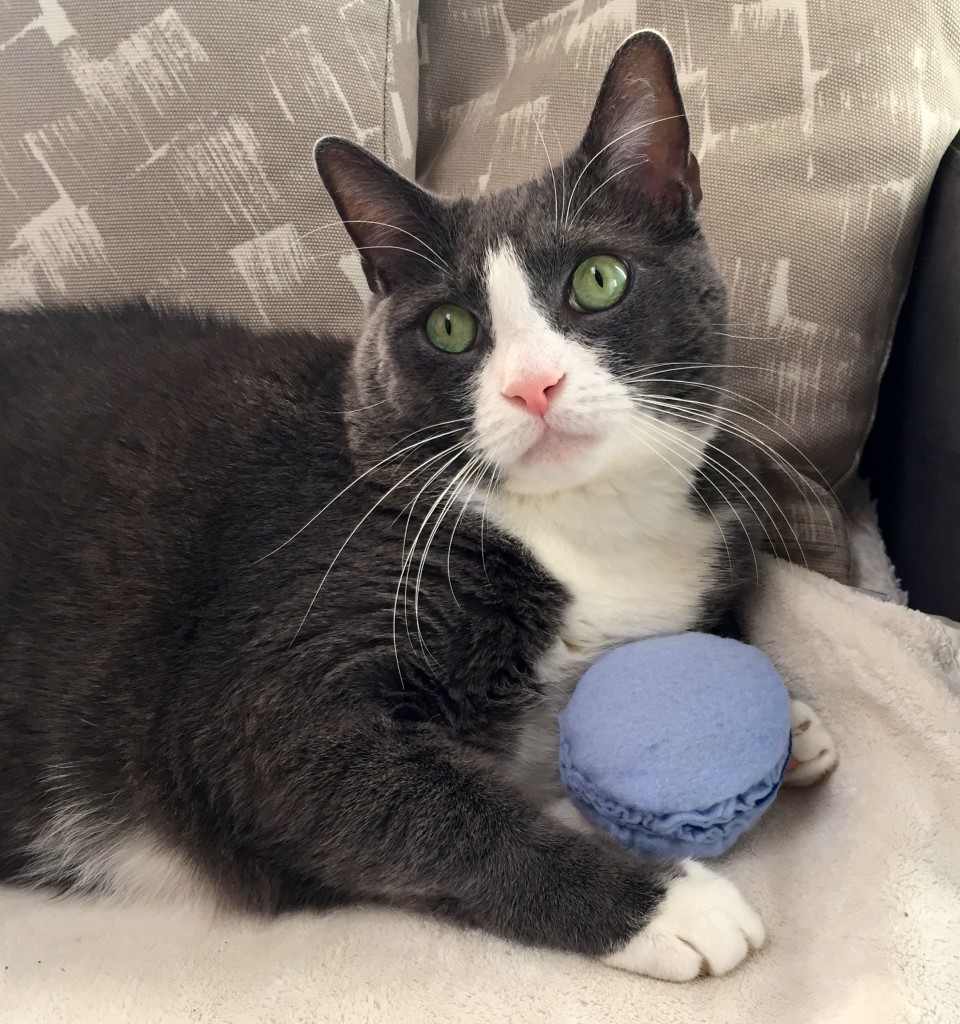 They describe the toy as, "delightfully fun French Macaron cookies but unlike their real life inspiration, these sweet treats will have your cat drooling, hugging, rubbing and biting since they are packed with organic catnip."
My three testers agree wholeheartedly. I love how, in the video below, Petie literally licks the macaron, Kip attempts to stuff it into his mouth in one fell swoop (tries very hard I might add!), and Haddie at first confuses it with a pillow of some sort, trying to rest her head on it without using her paws!
Each cookie measures about 2.75″ in diameter and is 1.5 " thick. They come in single packets (great stocking stuffers), or three-packs in traditional or holiday colors. A classy gift for the cat lover (or cat) on your holiday list.
AND, for a limited time, I HAVE CAT readers can save $5 of ANY Miso Handmade order by using the code IHAVECAT5 at check out. US AND INTERNATIONAL!!!!
And if macarons aren't your thing don't worry, Miso Handmade has an array of whimsical cat toys. You'll be sure to find one that's right for you…or your cat!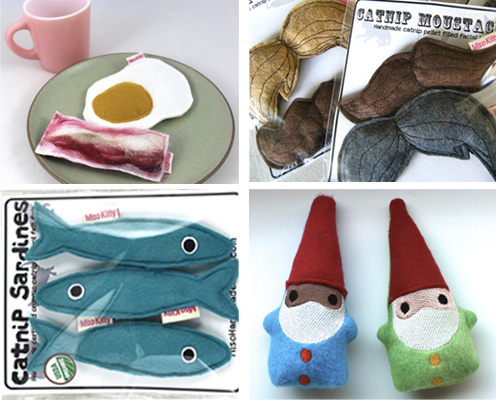 NOTE: Order by December 19th if you want the toy in time for Christmas. But if you forget, you can always upgrade your shipping and order as late as the 22nd!