Are people attracted to cats with common traits? Looking for a partner in crime so to speak? Take a look at your cat. Any similarities?
As we put this theory to the test, let's take a look at the example of honorary Scorpio Meredith Swift and her famous mom Taylor.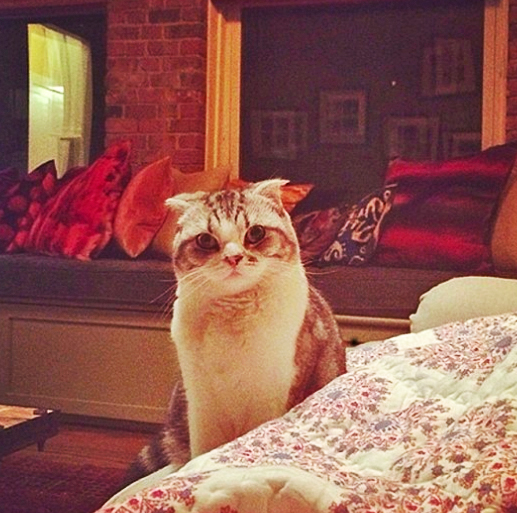 The pop princess is not only reigning supreme during the Scorpio sign (her album just went platinum, selling over one million copies), but she adopted her beloved first cat Meredith during the same sun-ruling period last year making Meredith an honorary astrological Scorpio.
Scorpio (October 23 – Nov. 22). Astrological sign of the mysterious and charming. However, as charming as Scorpio may be, those born under this sign are also known for their sting. Scorpio can be jealous and obsessive to a fault. The Scorpio isn't one to just take rejection or a perceived slight lightly. They're precisely the type to sit in their room for hours, planning the perfect revenge on a former paramour.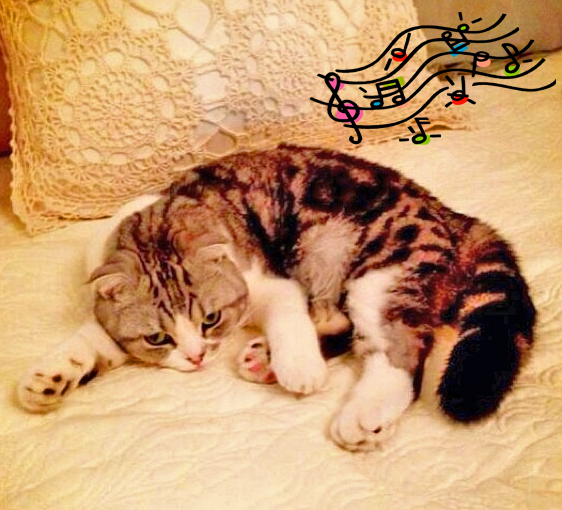 Scorpio may just be the type to have an iPod playlist filled with award-winning pop anthems about their ex-boyfriends. Sound familiar? Given how strongly themes of love and revenge resonate with Scorpio, it's not surprising that America's Sweetheart, Taylor Swift, has a special connection to this sign.
But is there trouble in paradise for this famous pair? Will the recent adoption of Taylor's second kitty, Olivia Benson, create a cat fight over the country crooner? Is Meredith plotting her revenge by meowing a spiteful song of her own? To test this hypothesis, Psychic Nancy of Psychic Source was consulted to provide a specialized reading just for Meredith.
Nancy, an advisor who specializes in pet readings, was able to read the stars for Meredith and gain insight into what turns out to be a surprisingly happy relationship between the two:
"When looking at the photo of Taylor Swift's cat Meredith, I felt certain positive things coming out to me about this lovely creature. First of all, Meredith is absolutely beautiful, just like Taylor Swift… Meredith is a unique breed, a Scottish Fold Cat. Taylor is a unique beautiful singer, so of course they connected right away.
I do feel when Meredith was born, she had some fears and anxieties. But, as soon as she went home with Taylor, she felt no fears… she is easygoing and very active, she can be very loving too.
I do feel it was 'in the stars' for the two to meet. They bring each other a lot of joy and absolute love. I do see a long happy life for Meredith, and I feel Meredith gives Taylor a lot of good ideas for composing songs. They each feel happy to be with each other. But, one thing Meredith wants is to always be with Taylor, even when traveling.
Meredith's life will be happy and loving. She will know that Taylor will do anything for her, and Meredith would do anything for Taylor to be happy. What a wonderful connection between the two."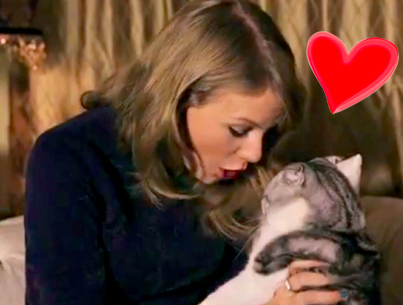 So, there you have it! Despite the connection to Scorpio, a sign best known for traits of jealousy and revenge, it sounds like the stars have aligned for Taylor and Meredith.
Are you and your kitty an astrological match? Do you have a Scorpio cat that makes you feel like you'll "never, ever, ever" get back together when you have a spat? Is the relationship with your cat a "love story" or did you know your kitty was "trouble when you walked in"?
Find out if your suspicions are true, with a specialized pet reading from Psychic Source!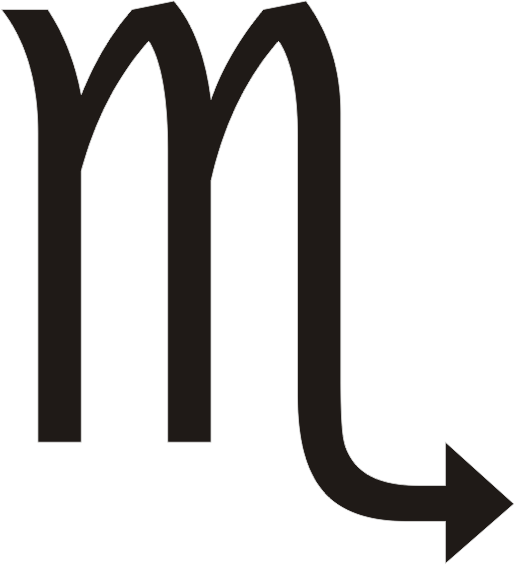 PS – Tamar here, interest isn't it, that the sign for Scorpio is actually an "M"! Meredith seems born to have been adopted under this sign! 
FTC Disclaimer: This is a sponsored post. I HAVE CAT would never post anything not aligned with the tone and style of the blog, nor would they include a post unless they felt readers would enjoy the content.