As any cat parent or fan knows, boxes are universally loved by felines. Even if they don't fit, they must sit – or squeeze into them.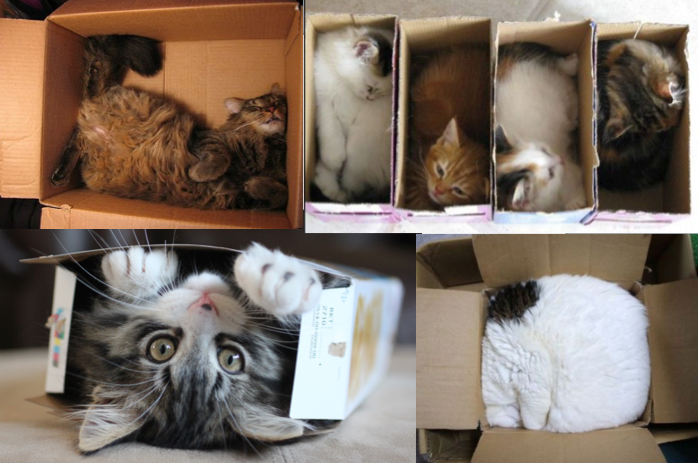 But the indisputable truth is: cardboard boxes are unsightly. Ugly even. Particularly after acquiring that "lived-in" look at which point they inevitably end-up smack in the middle of your living room.
DIY-ers have attempted spruce-up the standard issue box to better accommodate their furry friends and make them look, well, less like cardboard boxes.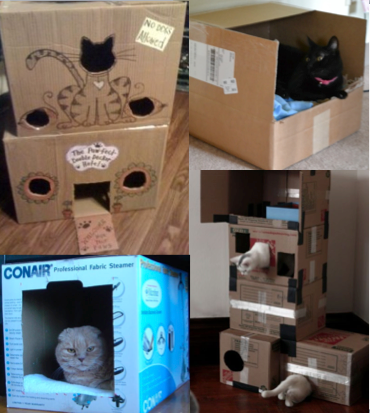 Still not exactly what most people would want as a centerpiece in their home.
The alternative? Purchase a cardboard house. But for some reason, there's a proliferation of Disney-Princess-themed-type cat homes out there. Not necessarily the right fit for every person – or cat.
For edgier folks with a good sense of humor, the wait for a reasonably priced, conversation-starting cat house may be over thanks to two guys from Brooklyn, NY.
Enter MEOWSES, cardboard cat homes the likes of which you've never seen before, with a Kickstarter campaign running through November 19th, 2014.
See, I wasn't kidding.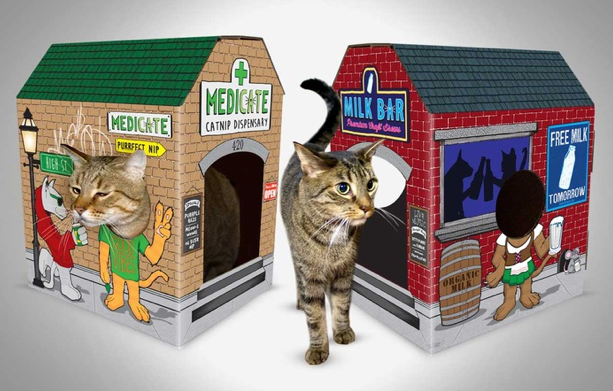 Meowses will come in two models:
 "Medicate Catnip Dispensary," perfect for the liberal cat owner
  "Milk Bar," the local watering hole every cat desires.
Because really, don't your hard-working cats, the ones that wake your ass up at 4am, keep you entertained and broke deserve a place to have fun and just chill-out after a long day at the office (aka your home)?
Plus they should have the same opportunity to take selfies and embarrassing themselves online that we do.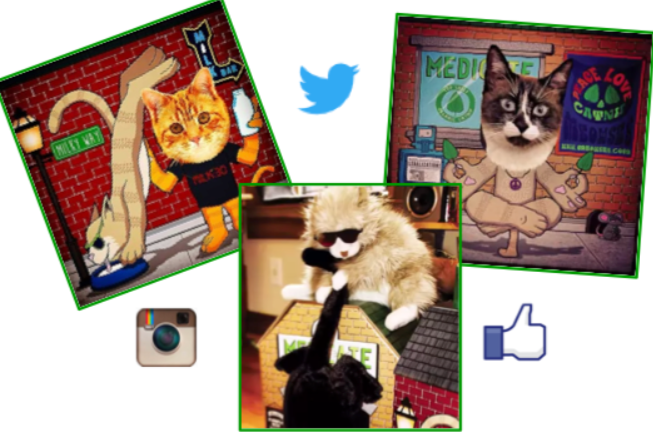 A high-level of though was put into the artistry of each cat abode. The back panel shows the various high-grade catnip strains available at the dispensary, and the milk drink options at the bar.  In addition to the front "main" entrance, there are circular cut-outs so your cats can keep tabs on you from all angles.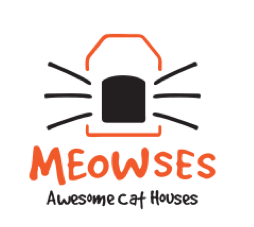 If successful, the Kickstarter campaign will provide funds for initial start-up costs and the minimum order quantity necessary to go into production and shipped before Christmas!
In addition to being roomy but not room-takeover gigantic (12.5 x 15 x 19 inches), they're made out of eco-friendly corrugated materials and are 100% made in the USA (ya gotta like that!). Plus, they're super easy to assemble. BONUS!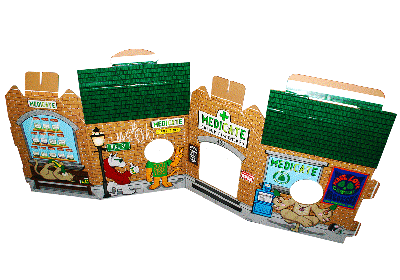 But wait, there's more!
The first 150 folks to pledge $25* will get:
The dream home of their – or their cat's – choosing
A $10 catnip dime-bag
And a photo of Smokey the MEOWSES mascot (you'll learn more about him and his part in all of this on the Kickstarter page)
*Includes shipping within the US, $20 if elsewhere. After that they go for $30 a pop sans the bonus extra (nip and photo).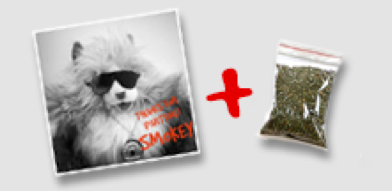 So if you're tired of the cardboard box you're staring at right this very minute. Hussle over to the MEOWSES Kickstarter page and get your kitty hooked-up!