HAPPY LABOR-FREE DAY!
What better way then to spend day-off than watching cat videos? Yeh, I can't think of one either. Oh wait, I thought of one. Watching video with KITTENS and HOT HUNKY GUYS.
And oh look, I just HAPPEN to have one for you RIIIIIIIGHT here!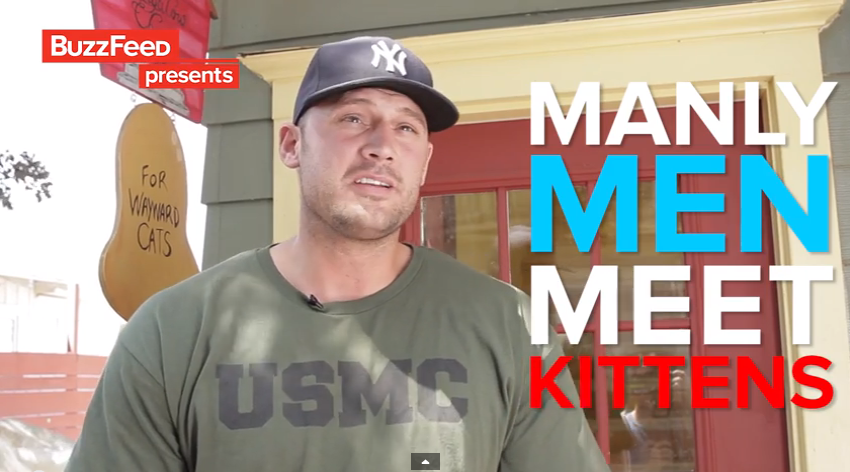 I don't know if this is real or a spoof (given it's from BuzzFeed!). But I don't care. Either way it's entertaining, it made me laugh, and it has a GREAT message. Watch and enjoy!

These dudes (or writers!) crack me up!
"If a cat was big enough it absolutely would eat you."
"So, um, I'm gonna visit the incubator where the cats are hatched" – bahaahahh!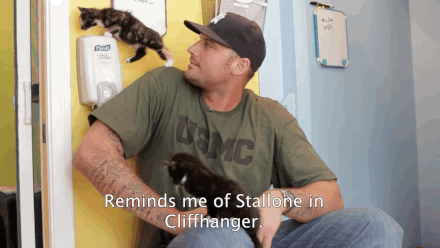 This guy is my hands-down favorite!
"There are three small children cats…child cats…"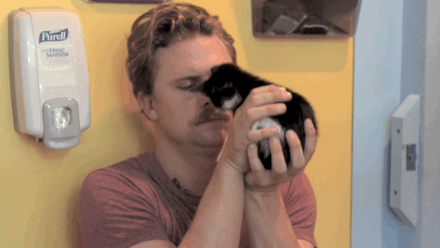 "Do you need my help?"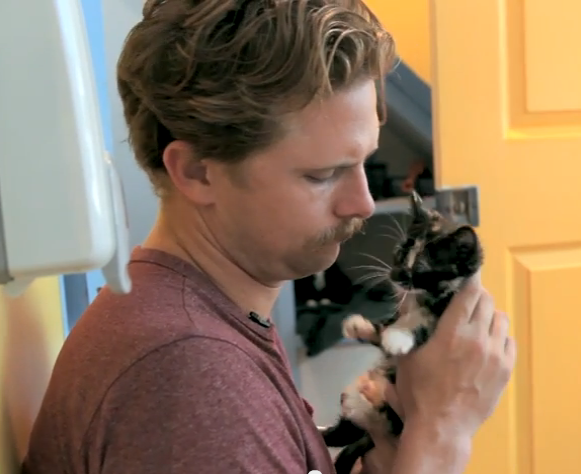 You're welcome 🙂
Oh, and who do I talk to about adopting a kitten and a hunk? Can I use the same application form? Same references?
=^^=