Choupette the cat (aka the love of Karl Lagerfeld's life, and that's not an exaggeration), is the inspiration for Shu Uemura's 2014 holiday make-up collection called Shupette, a witty combination of both the feline and make-up line's names.
Given Choupette's limited ability to physically create and apply make-up, (damn lack of opposable thumb), the collection will be designed by Karl and is due to launch in October.
Press materials suggest the Shupette range is likely to include furry false eyelashes, "claw" nail polish and includes a quote from the cat, calling herself "queen of catnaps" and "social media's most wanted."
WWD (Women's Wear Daily) said Shu Uemura is calling their Choupette-inspired collection "the first tie-up between a beauty name and a house pet." WWD goes on to say they are sure it's only a matter of time before "Cover Girl gives Grumpy Cat her own collection called Cover Grump."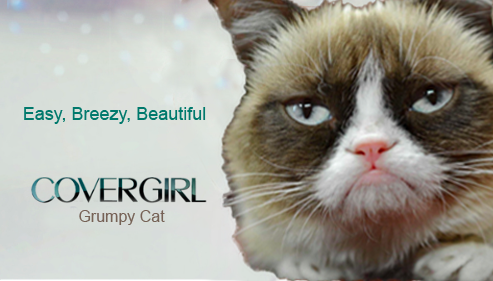 I'll have to respectfully disagree with WWD on that one. Given Cover Girl's tagline,"Easy, Breezy, Beautiful, CoverGirl," perhaps something a bit more goth would be better suited to Miss Grumps. "Easy and Breezy" aren't words I'd say are naturally associated with that particular feline.  Now PRADA I could maybe see…
To keep up with progress on the make-up line you can follow @shuuemura and @ChoupettesDiary on Instagram and Twitter. 
Speaking of Choupette, I was perhaps naively shocked to learn that for all intent and purposes Karl stole her from model Baptiste Giabiconi who had given the cat to him to watch over back in 2011. Karl flat-out refused to give her back.
"I thought she was too cute, " he said in a 2012 interview, "She is like a kept woman. She has a strong personality. She has lunch and dinner with me on the table, with her own food, She even knows how to use an iPad."
And here's where it gets creepy.  According to fashionmagazine.com, "Lagerfeld, known for his colourful commentary, confessed he'd marry the little minx if he could." I think I just threw up in my mouth a little. Good lord what a strange man!
It is in fact true that Choupette has her own iPad in addition to two maids – one for night and one for day – not to mention she flies in a private jet. The uniqueness of this (or rather profitability) is not lost on Karl who had a 128 page book created titled, "Choupette: The Private Life of a High-Flying Fashion Cat
," set for release in September right before the make-up line.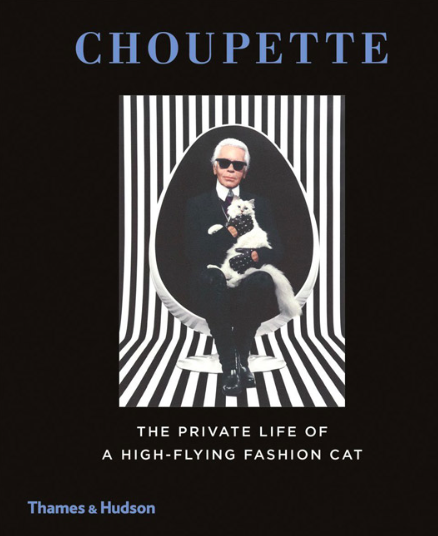 I can't wait to see how they fill-up 128 pages.
On the other hand, maybe I can.
Would you purchase the book? Would you wear those eyelashes? Be honest now.
Personally eyelashes seem played out. I want to know when we'll start seeing whiskers on the runway.
 *****
* NOTE: From Shu Uemuraa FAQ online:  "We are happy to confirm that the L'Oréal group of companies, has carried out no animal testing since 1989 on the entire range of its products."