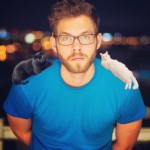 I had the pleasure of meeting Andrew Marttila at Grumpy Cat's 2nd Birthday. It's a good thing I did, because upon returning home I had 3 Instagram messages asking if I'd met him – he's clearly a player on the cat scene. Hailing from Philly, Andrew heard about the party and cold called Purina for an invite. Talk about chutzpah! He's an amazingly talented cat photographer and I'm excited to be able to introduce him to you today.
********
Some of us cat men are born into cat man-hood, and some of us make our own way. Some of us grow up with other animals, and discover an affinity with cats later in life. Either way, we became cat men.
In my opinion it's not hard to see what all cat men have in common: a slight preference for cats over humans. And of course, cat ladies over the others.
It's hard to believe my first real relationship with a cat didn't come until my early twenties. Her name was Margot. Up to that point I'd been severely allergic to anything with a modicum of dander. It didn't stop me from having lizards, hamsters, hedgehogs, sugar gliders, and even a chicken.
When my grandmother entered a nursing home and needed someone to look after her home and her cat Margot, I was not the obvious choice. Yet to New Jersey I went, armed with an inhaler and allergy meds.
Margot was an older tabby who spent much of her time outdoors and even more snoozing on the couch. Sometimes she'd bring back mementos from her battles in the woods, proudly displaying her kills on the deck.
That being said, Margot was utterly indifferent to my presence. But with my allergies it was actually the perfect match. I found I really appreciated the lack of attention she gave me
I had to earn her respect so made it a point to try to without being overzealous. And the gradual courtship with Margot helped my immune system adapt to the environment. The night she slept on my bed for the first time was a great success and turned out to be the first of many.
I valued her independence and self-sufficiency, but ability to be infinitely warm when she chose. It seemed the longer I stayed at that house, the more often those moments occurred.
With my immunity intact I moved to Philadelphia for school and found a woman with two cats that I adored. It didn't take long for me to fall in love with her felines.
I was so excited to get my one of my own, but under the pretense that I'd get one when I finished college and we moved into a place together.  When our roommate relationship ended there was no good reason to delay any further, especially since my roommate at the time was getting a cat too.
I found an incredible Bengal on Petfinder and while I wasn't chosen to adopt him for reasons unbeknownst to me, I was so enamored with the breed that I struck out on my own.
I got my guy, Haroun, from a breeder a few hours away from my hometown in Pennsylvania. A few days later my roommate got his Siamese, Shoyu. The amount of cute in that apartment was unreal.
I graduated with a bachelors of science in Neuroscience in December, and although I love utilizing that part of my brain, I realized I'd much rather take photos of animals than do anything else.
Cats were the perfect subject for practicing with my new digital camera, and pretty soon I'd started an Instagram account. A few months later I had about 1000 followers, and friends/family started to inquire about photographs of their animals.
I got some business through my website but it's through Instagram that I'd say my cat-man-hood has really bloomed. I've gotten a ton of support from family and friends (in real life and digitally) to pursue what I love. So since graduation I've been doing the cat photography thing full-time. I do all sorts of animals, but I'm best known for my photos of cats.
I now have almost 22,000 followers on Instagram and several of my photos have gone viral on various media outlets. It's really strange to think that millions have viewed my photos, and it's all a result of social media.
It's even stranger to think that it was all born from the interaction I shared with Margot. She passed about a year ago. She was an old cat. It was upsetting, but I realize it's a part of life. My gratitude for her speaks every time I snap a shutter, because I truly would not be able to do this without her.
In the time that I've become a "crazy cat man," I've crossed off a number of objectives from my bucket list.
I witnessed and photographed a cat circus.
Twice. I met Lil Bub.
I was the grand prize winner in a contest about crazy cat men.

My photos were published in the book, "Guys Can Be Cat Ladies Too," by Michael Showalter.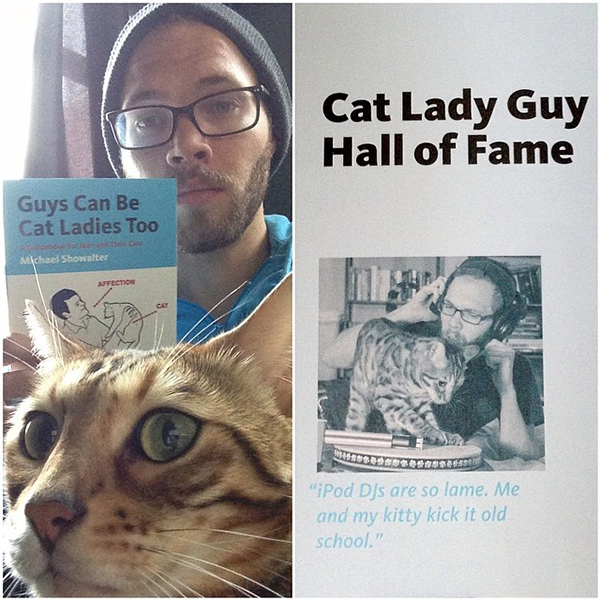 I've attended and photographed several cat shows.
And now I can add having met and photographed Grumpy Cat at her 2nd Birthday to the list.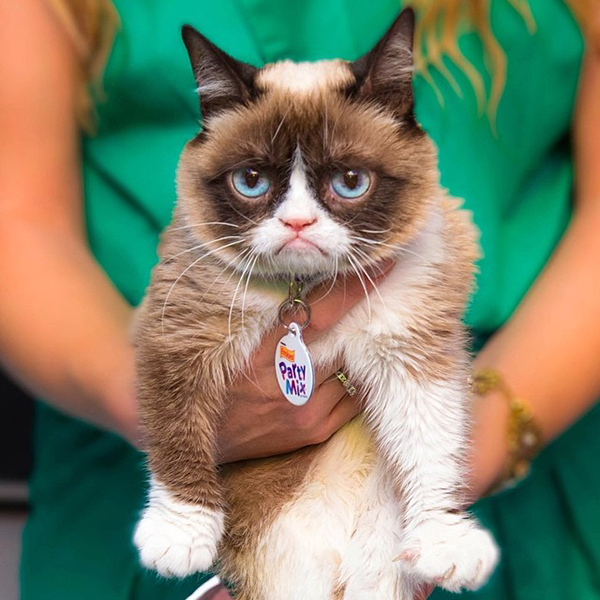 What I'd really like to do is travel around the country to meet friends and their cats from Instagram, because that's the inspiration behind a lot of what I do. There's a very special relationship between humans and their cats, and sharing it with others seems like the next step.
Friends often tease me that I'd rather spend time with cats than with humans, and there's certainly some truth to that. The more I speak to and interact with cat-people, I've found that I'm definitely not alone.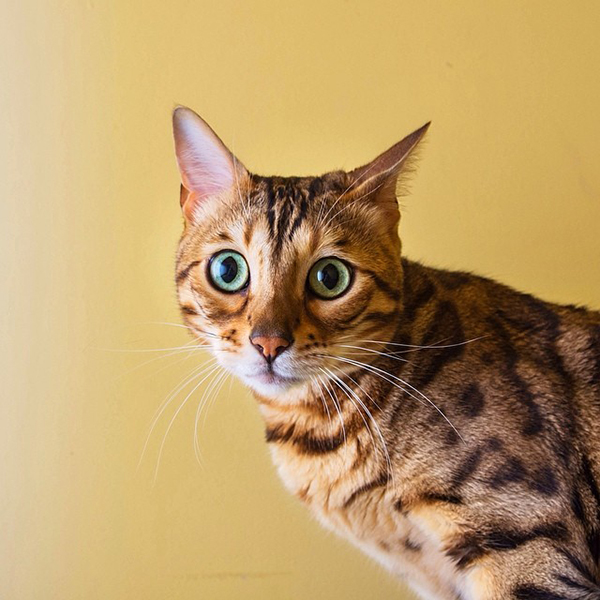 To see more of my work, head over to my instagram (@iamthegreatwent) or my website www.phillypetphoto.com. If you mention having seen this article on I HAVE CAT, you'll get 15% off!
********
Andrew's photos are so stunning and full of personality I had to include a few more. Enjoy!