I was floored when journalist Jacque Reid, the woman behind SingleandLivingFab.com an online lifestyle magazine where the single woman is encouraged to live her best life, asked to feature me as one of her "Single and Living Fab" ladies! She even called me an "it" girl – I might swoon!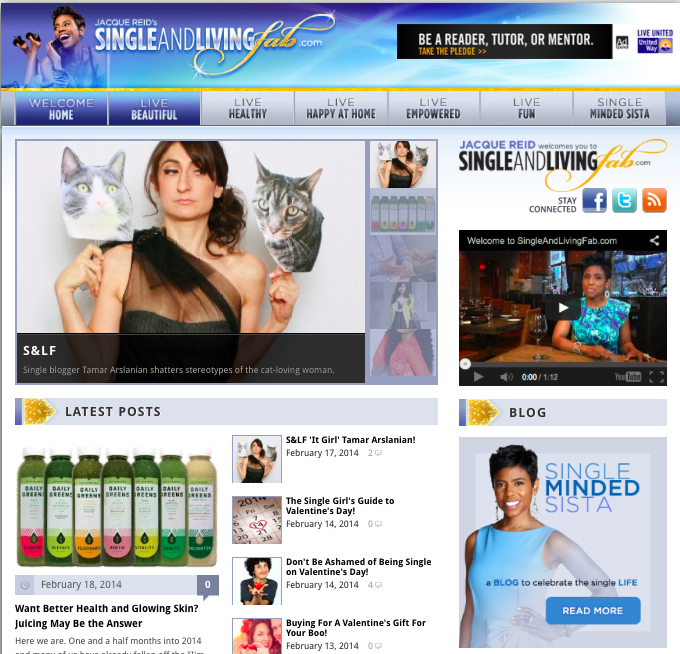 As she states in preface to the interview, "In my one-on-one with Tamar, we talk about dating challenges that come with being a devoted pet owner, dealing with that whole "cat lady" label and why women who give up a pet for a man make her sick."  So I hope you check it out!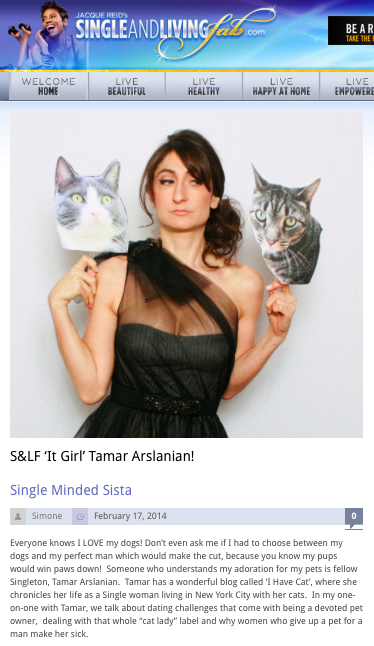 Jacque Reid has more than fifteen years of broadcasting expertise in an array of topics from new to entertainment reporting. According to her site, "She has interviewed some of the most influential people of our generation including Presidents Barack Obama and Bill Clinton, and Hollywood A-listers Will Smith and James Cameron."
Well I guess she can finally add me to her laundry list of A-listers!
In case you missed it, here's a link to the interview. Thanks for checking it out (and maybe Tweeting, liking or sharing it?!). 🙂