SORRY, THIS GIVEAWAY IS OVER. BUT WAIT! You can still get a 15% discount of your order until 2/15/14 at Sweet Pickles Designs. 
Both Sweet Pickles Designs collars and founder Shana Freimark – as a Cat Woman Wednesday – have graced the pages of I HAVE CAT in the past. I strongly suggest you read both posts to learn about the history of the company (but only after you enter this giveaway of course!). 

Today we're excited to announce THE FIRST IHC VALENTINE'S DAY GIVEAWAY, breakaway kitty collars with removable bow ties courtesy of Sweet Pickles Designs!  As an added bonus, both the collars and bow-ties are made in Portland, Oregon where Shana resides.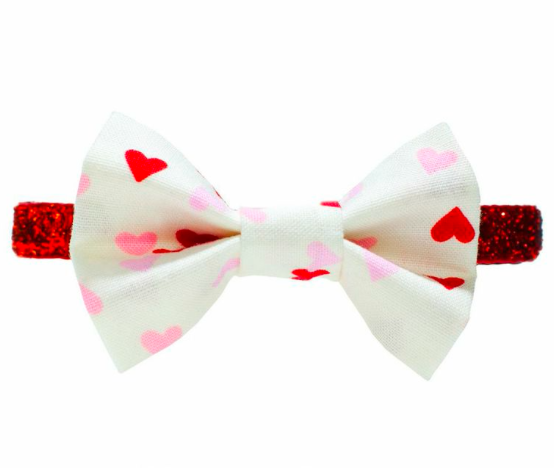 Normally the collar and bow-tie are sold separately, but for this special occasion, Shana is giving them away together. But wait, there's more!
There will be not one, but TWO WINNERS!
ANYONE IS ELIGIBLE TO WIN (regardless of residence!)
The WINNERS SELECTS THE COLLAR/TIE COMBINATION of their liking from a wide array of choices (to best fit their cat's personality of course!)
In way of a quick recap, Shana established Sweet Pickles Designs by making cat collars because while she was able to find stylish accessories for her dogs, she kept coming-up short when it came to finding cute items worthy of Pickles. So she took matters into her own hands.
And that's how a fashionable line of collars with names like "The Prom Queen,"  "The Double Agent," and "The Headliner" were born and are now (literally) joined by bow-ties called "First Date," "The Boss is In," "Honey Bunny," and "The Baller" among others.
TO JOIN THE GIVEAWAY:
Leave a comment letting us know why you're cat would look good in or needs a Sweet Pickles' collar and bow-tie
You MUST leave a way for us to contact you – Twitter or Email
Comment must be left by February 4th 5pm EST
One entry per household UNLESS, you post this giveaway to your FB page and

leave a second comment

letting us know you did so
Winners will be selected using random.org
If you want to do a little Valentine's Day shopping for the cats on your list in the meantime, go to www.sweetpicklesdesigns.com where collars retail for a very reasonable $12-$12.50 and bow-ties for $6.00.
GOOD LUCK! And keep your eyes peeled, the next IHC VDAY GIVEAWAY will be for the 2-leggeds in the family!
I just had to share this Instagram photo of Karma, the cat that lives with our latest Cat Man Monday, Alex Ohanian, the founder of Reddit. Yup, that's a Sweet Pickle's collar and tie she's sporting! Go Karma!
NOTE: Here's a tip, if you haven't yet done so, sign up to receive an email each time we publish a new post. NO SPAMMING EVERY! Just sign up on the upper right hand side of the blog (in the right hand column).