2013 was a great year for the cat man – particularly the sexy cat man. The folks at Catster agreed with and asked me to write about the topic as a New Years Eve "Year in Review Post."
I hope you go over there and check out my article "Purr: The Sexiest Cat Guys of 2013." I'm sure I left someone out, and have no doubt you'll feel free enough to let me know about it!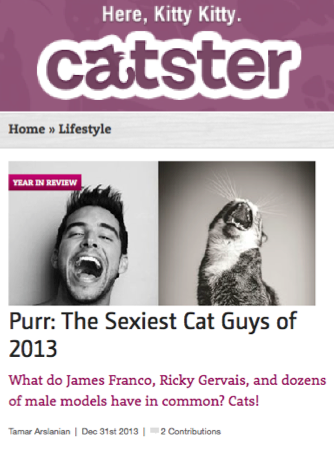 I hope you enjoy the article and wish you all a safe evening in addition to a healthly and happy New Year to your 2 and 4 legged family members!
Much love,  Tamar, Kip, Petie and Haddie.