What's better than drinking wine? Drinking wine on cat coasters – with your actual cats of course – works for non-alcoholic beverages too! I'm loving all the cat head shaped products from Felt Planet and think you will as well!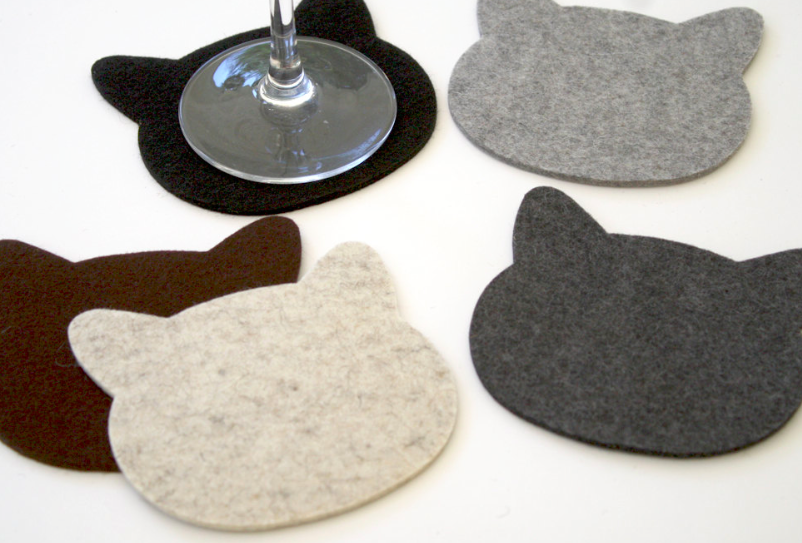 Felt Planet is the brain child of Tracy Vrana. While her line of felt cat coasters ($16-21), mouse pad ($16-20), placemats ($18.50) and trivets ($15) are only a few weeks old, they've become the most popular items in her shop (no surprise there!).
The line of cat products was inspired by her very own cats Tyrone (below left) and Milo (below right) who is pictured hugging a die for the cat mouse pad.  Tracy' is quite the animal lover (yay!) and says her cats, "Share our happy home with four  humans, a boxer, a min pin and a free roaming, dog-door using bunny!"

All Felt Planet products are made from 100% virgin merino wool felt imported from Germany that is cut in the US.  According to Tracy, "Wool felt is eco-friendly, renewable, recyclable and sustainable. Wool felt is also very durable, has thermal properties, and gently wicks moisture so your glass stays dry, but the coaster doesn't soak through."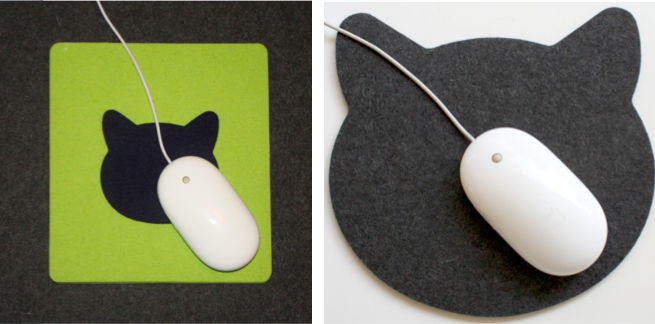 And just in time for the holidays, I HAVE CAT readers get 15% off their order using "ihavecat" at check-out through the end of December 2013. All orders are shipped within 3 business days and sent first class with the option to upgrade to Priority or Express.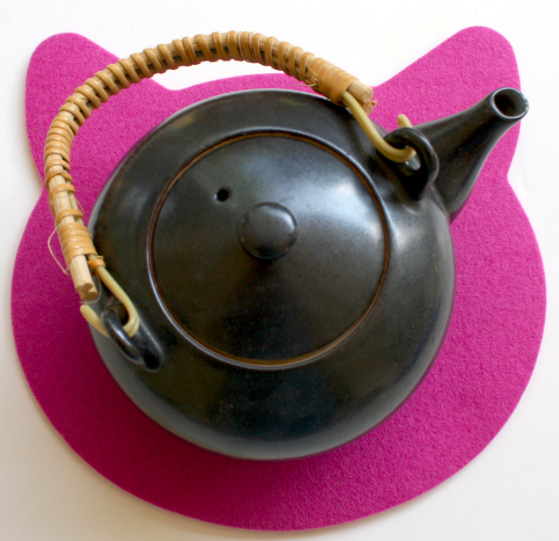 All items can be purchased in a rainbow of colors (see below) and we think these practical make great gifts for any cat lover (even if they don't have cats!).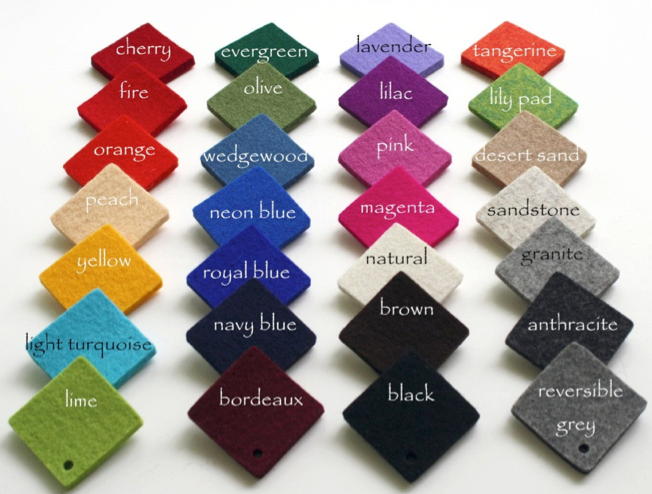 Here's a gratuitous photo of Milo I had to share of him by the koi pond. Tracy says, "We know he went in one day as he came inside soaked and reeking of pond water!" Milo sounds like quite the character!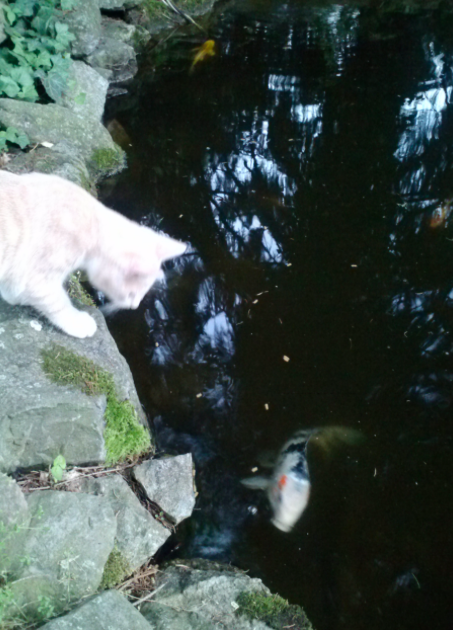 So support a cat lover and check out Felt Planet and do a little holiday shopping while you are at it!