Holiday music is playing in the stores, so I figured a post on holiday ornaments wasn't too out of line!
If you're a regular reader of this blog you know I'm a huge fan of Sarah Menzies, a beautiful – inside and out – animal-loving, altruistic young Aussie artist you can learn more about in her Cat Woman Wednesday feature.
Last year around this time I wrote about her colorful, modern custom cat portraits. This year she's created something new for us to "ohhh and ahhh" over. Adorable handmade ceramic animal holiday ornaments ($14.57USD) including lots of cats of course!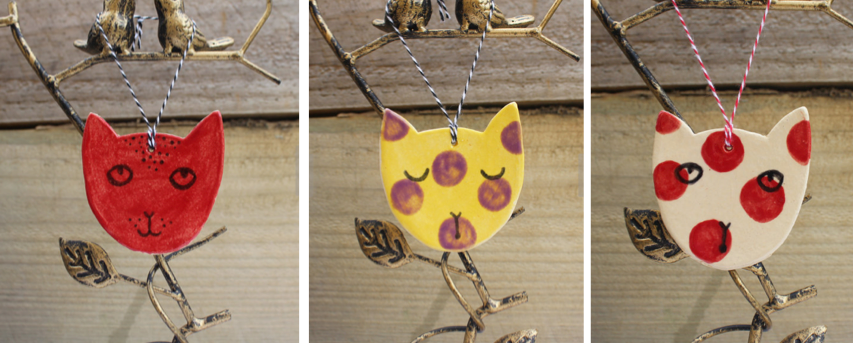 And because she's fabulous, she's offering I HAVE CAT readers a whopping 15% off all her handiwork store wide, worldwide until 11/23/2013! Just use the code IHAVECAT15 at check out.