Before my sister and I took our trip to Tanzania this past February, one I HAVE CAT fan joked I'd have to Photoshop pictures of domestic house cats into our photos in order to post them to the blog (since this is ostensibly a cat blog after all).
Well it looks like photographer George Logan and retoucher Tony Swinney did the job for me (and much better than I would have I must say!).
The locations are so familiar I could swear they were exactly where we went in Tanzania (minus the house cat of course)
Logan and Swinney created these stunning photos for UK Advertising Agency Abbott Mead Vickers BBDO's campaign for Whiskas "Feeding Your Cat's Instincts" campaign.
Here's an example of one of the final print ads, you can find more of the final ads for the Whiskas' campaign here.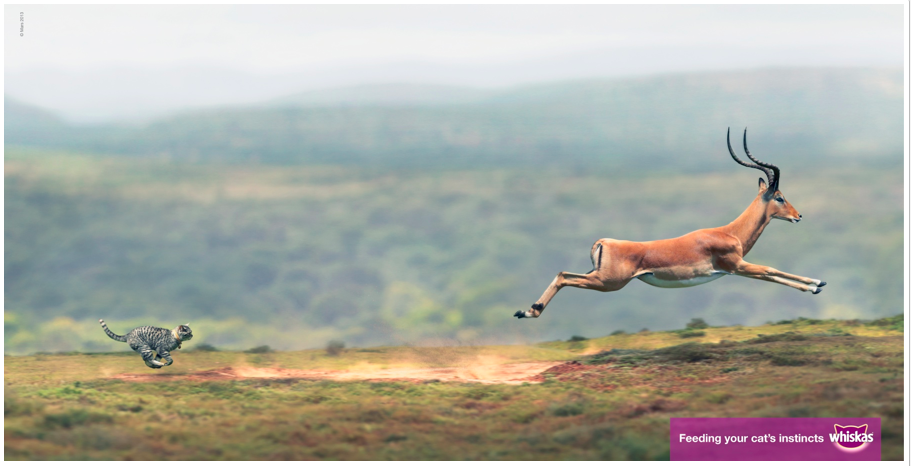 What do you think of the campaign?
To see photos my sister and I took while we were in Tanzania check out my guest posts on Catster and Cat Wisdom 101.