I'm excited to announce that World's Best Litter has selected me along with several of my esteemed fellow cat bloggers to be one of the official World Best Cat Litter Catvocates.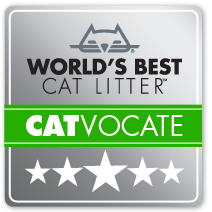 Now why should you care that I'm a Catvocate? Well I'll tell you why, it's because not only will you be one of the first to learn about a brand new scent of World's Best Cat Litter, you'll also get a chance to enter to win some to try out yourself (or for your cats to try out that is!).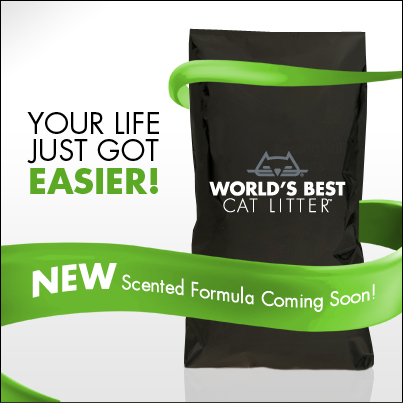 There's not much else I can divulge at this time but stay tuned and I promise to keep you apprised of everything I find out!
You can learn more about World's Best Cat Litter by visiting www.worldsbestcatlitter.com. You can also find World's Best Cat Litter on Facebook. To follow along on Twitter use the hashtag - #WorldsBestMysteryLitter
FULL DISCLOSURE: I am receiving cat litter to test out by being a Catvocate. Opinions are always my own.