When most people hear the words cat lady, crazy usually implied, they don't conjure up visions of feline femme fatales like the ones pictured below.  But they should! The time has come for cat ladies to be thought of as Crazy Sexy Cat Ladies!
Famous hot uber-young cat owners aside (aka AnnaLynne McCord) it's thanks to folks like you who read and share this blog – and others like it – who are slowly but surely changing the way cat loving women are perceived!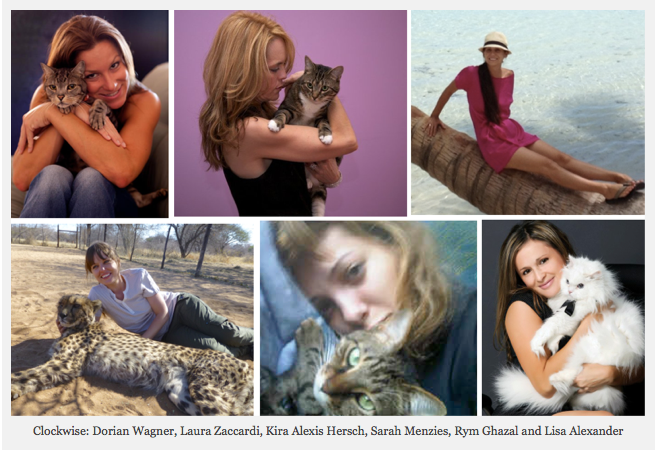 And now the folks at Pets360 are working with us to change this stereotype! They recently published my guest post The Truth Behind Cat Women featuring the six fab cat women pictured above. You'll find they're  beautiful – inside and out – successful – we're talking engineer and war correspondent among others – socially well adjusted and stylish to boot!
So suck it Crazy Cat Lady and say hello to the Crazy SEXY Cat Lady! Show Pets360 we're with them on this and go check out that guest post now!
If you are a cat owning woman (or man!), tell us which "crazy cat person" stereo type LEAST describes you and what people might be surprised to learn about you!
 NOTE: ALL PHOTOS USED WITH PERMISSION OF PHOTOGRAPHER AND SUBJECT