READER PLEASE ADVISE: This is a feline free post. However, this exhibit did bring out the feline in me (and a lot of the kids who attended). Something about a moving curtain and lots of rope – very enticing!

One of the very last things I did in 2012 (on January 30th to be exact), was attend Ann Hamilton's exhibit,"The Event of a Thread," at the Park Avenue Armory (closed 1/6/2013).
You might think that living in New York City I'm always running off to see an art exhibit but sadly you'd be wrong (though I do like going to the Gallery Crawl on Thursday nights in the summer, I call it treat-or-treating for wine).
I think of it akin to living near the beach, of having a swimming pool. Since it's there you always know you can go whenever you so desire. But then you never do.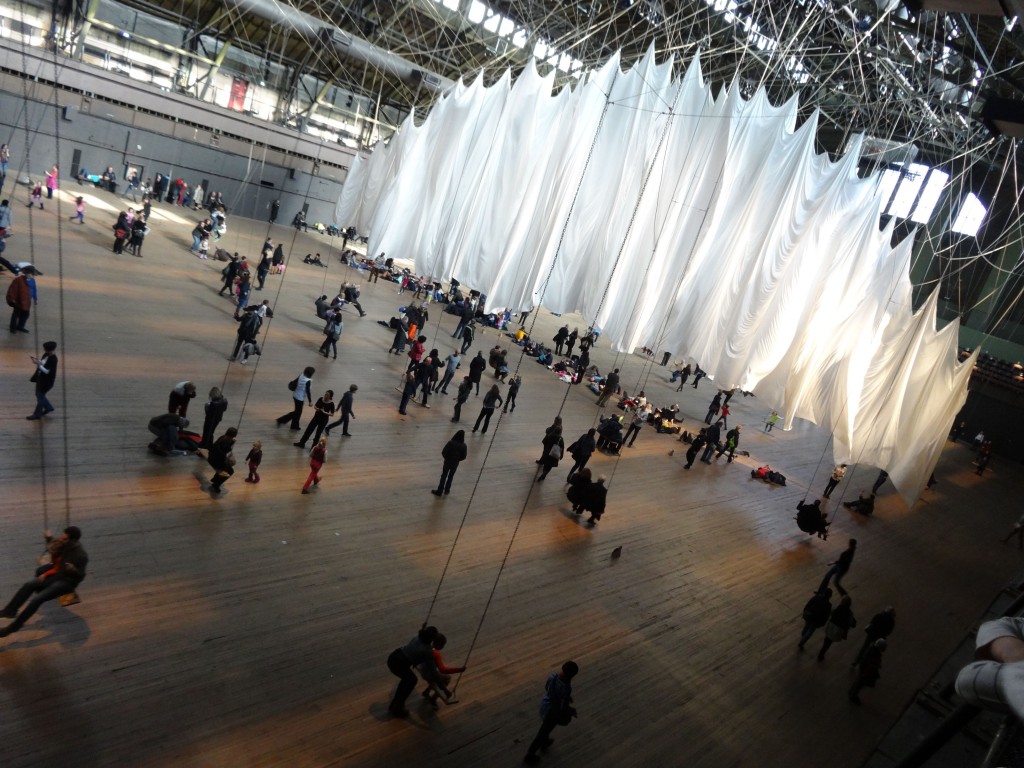 I wish I could say something intelligent about why I wanted to see this exhibit. Something along the lines of it being:
"A multi-sensory affair…drawing together readings, sound, and live events… inviting visitors to connect to the action of each other and the work itself, illuminating the experience of the singular and collective body…" (description of event on Armoryonpark.com)
But no, I wanted to go because of the Instagram photo a friend had posted of herself.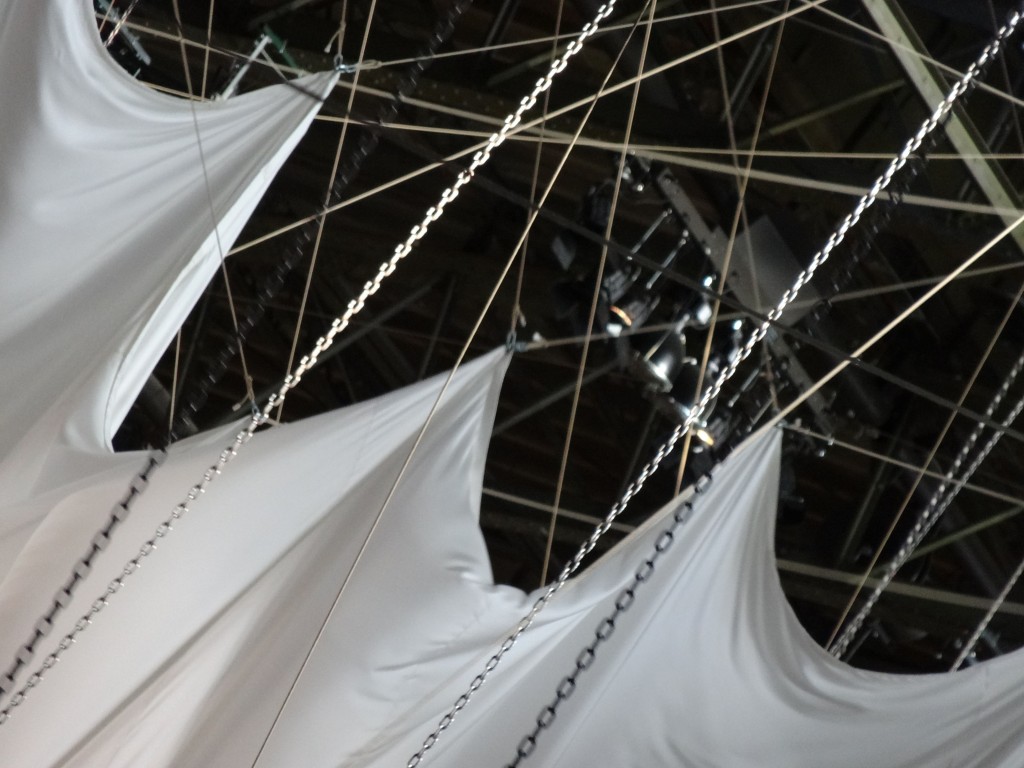 There she was, airborne on an over-sized wooden swing, her long dark curly hair flying behind her, a childlike grin overtaking her face with a massive voluminous white backdrop that looked ready to envelop her at any moment.
One thought flashed through my mind.  I WANT TO GO TO THERE! (If you watch 30 Rock you'll particularly enjoy the Liz Lemon reference!).
The exhibit had some components I didn't fully understand. People dressed up in long wooly coats seated at a wooden table reading from scrolls all while surrounded by caged pigeons stacked up around them. I believe they let the pigeons fly free each evening (wasn't there for that part).
The SWINGS, that's why I was there. In fact I whined for over a week about want to go "swinging" before a friend relented and came with me. Though in retrospect I suspect he was hoping for a different kind of swinging all together! Ha!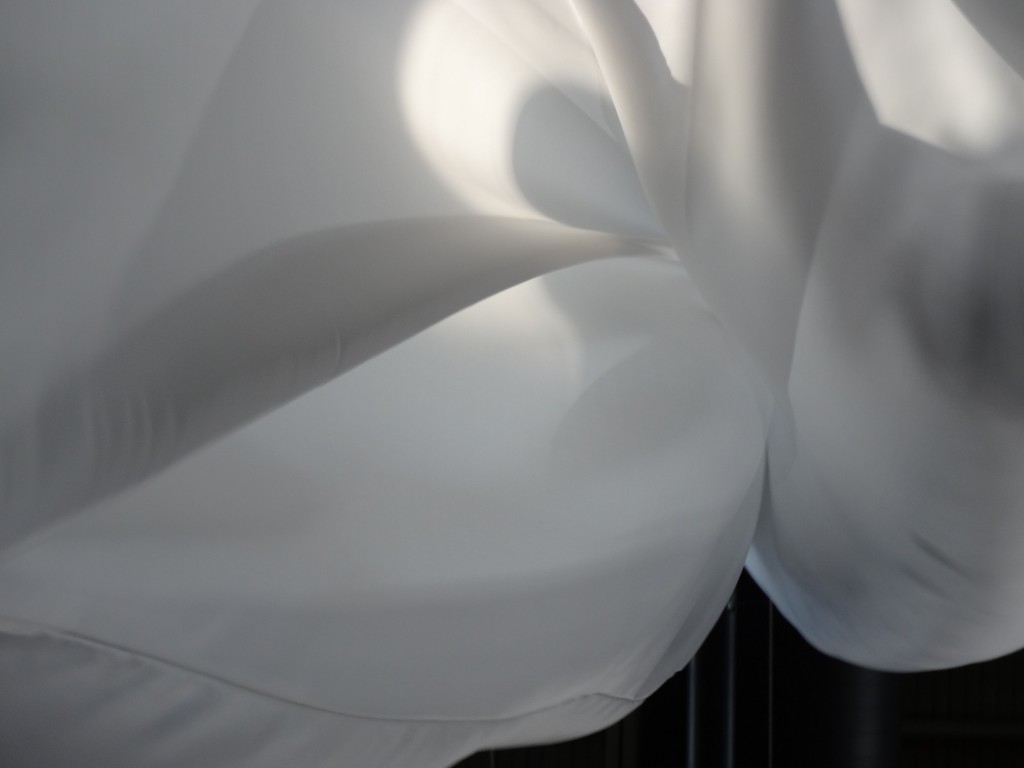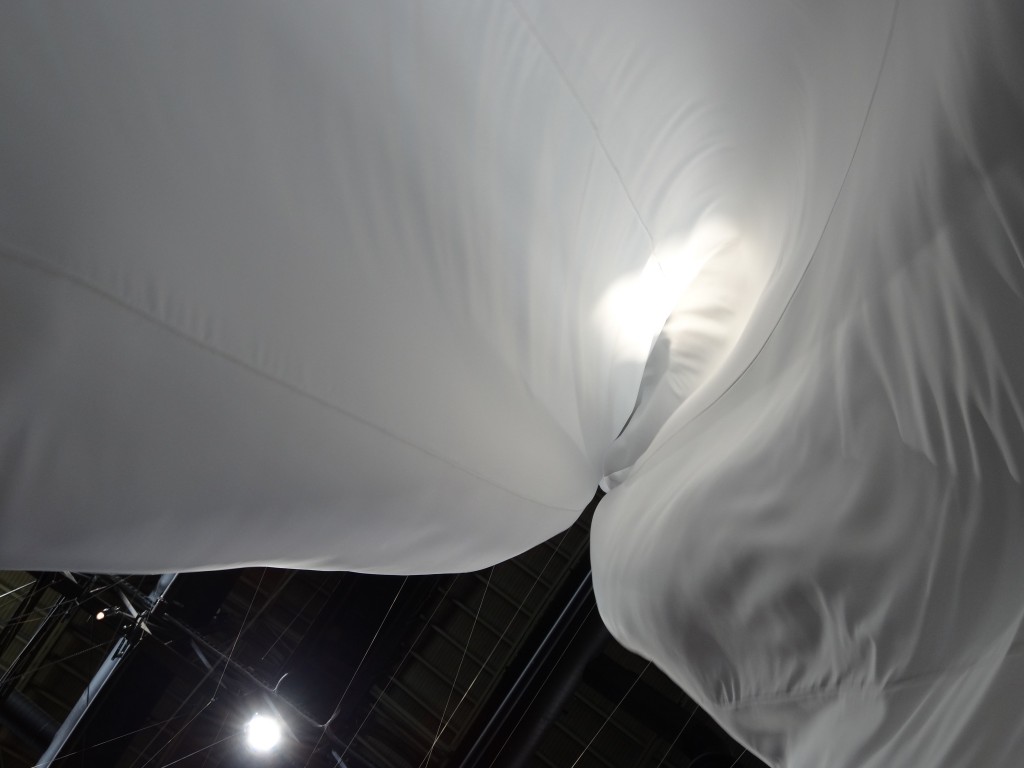 What made the swings really cool is that they were connected by a series of cables to the huge sheet itself. So every time someone flew through the air, it impacted the dance of the mammoth parachute-like material. The movement of the fabric was so fluid, and the momentarily suspension in the air made it feel as though you were watching something under water. It was truly elegant.
We were allowed to sit directly beneath the sheet and watch it flutter directly overhead. It was incredibly relaxing, almost meditative really. That is as long as you were able to tune out the shill voices of mothers telling their kids not to run or try to catch the fabric! Another way in which kids and cats are the same – they just cannot resist a curtain! (short video clip from my view on the ground looking up a bit further down in this post).
Freaky yet cool photo of me under the fabric. Reminds me a bit of Clockwork Orange.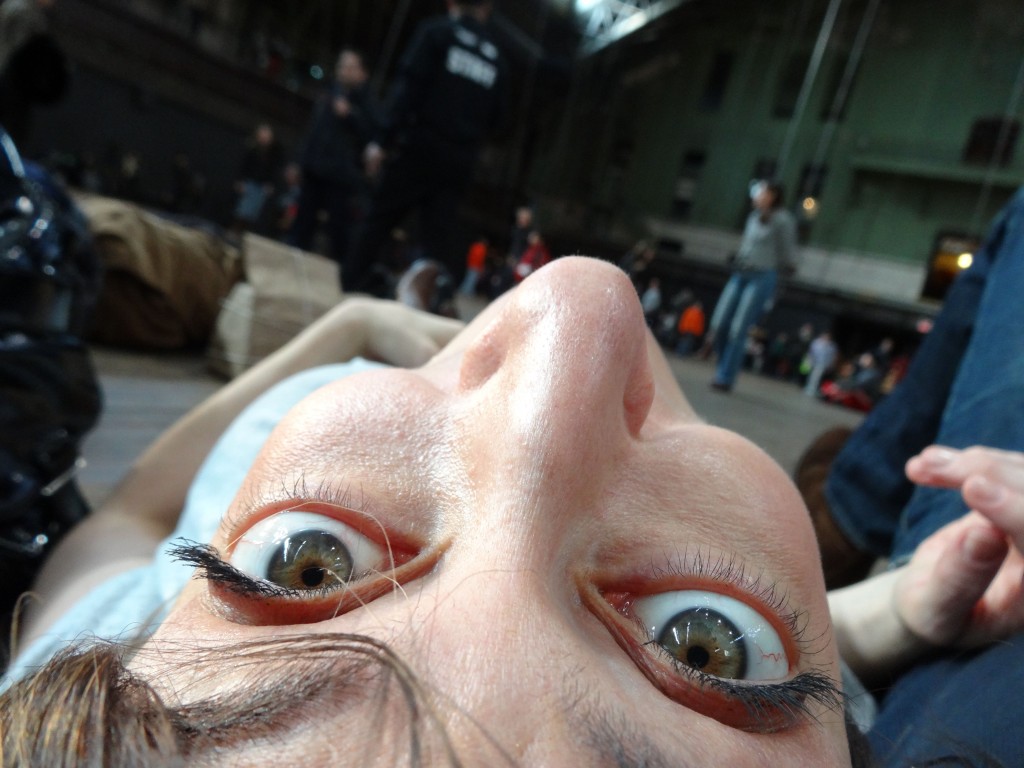 The Park Avenue Armory itself was actually a really impressive structure in and of itself (takes up an entire city block). I'm kicking myself for not taking photos as it was still festively decorated from the holidays.
Turns out it was the only privately funded armory in the city, which explains a lot. Here are a few photos from various other sources (including New York Portraits) to give you a taste!