The creation of a yet another New York City lady Theresa Spruill, HoneyCat Cosmetics is a feline themed line of bath products that are all natural and never tested on animals -  especially felines – though they are kitty inspired in name!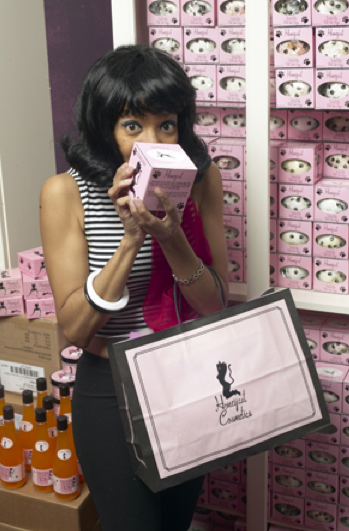 Just for I HAVE CAT, Honeycat Cosmetics is giving away not ONE, but TWO "On The Prowl" shower gels. But wait, it gets better. EVERYONE is eligible to win! From any country! Yay!!!!
As described on the website, "On The Prowl" is a delicious lather of  "peach, brandy, and brown sugar loaded with mango butter, shea butter, vitamin E, and all sorts of skin goodies!"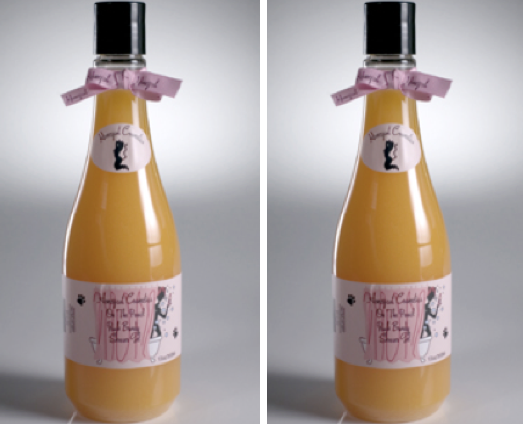 Can't wait to see if you win the giveaway? Well you're in luck because HoneyCat Cosmetics is having a (Hot) Flash sale on 12/19 only with 50% off EVERYTHING! Jut enter Whistker2012 at check out!
In order to be eligible to win the On The Prowl Shower Gel giveaway you must be registered to receive I HAVE CAT email updates!  Read on for details!
If you are already receiving I HAVE CAT email updates when new entries are posted, just leave a comment with the email address you use for your subscription (that way I can confirm you are in fact subscribed!).
If you are not yet subscribed to the I HAVE CAT email alerts, go to the "subscribe by email" area on the right hand side of this webpage. Enter your email address and then be sure to VERIFY your email address (make sure to check spam/junk so that you don't forget to verify your email info!).
Only ONE entry per household
ALL COUNTRIES ELIGIBLE!
You have until December 24, 2012 to enter this giveaway (which means you have to sign up by then or leave me your email address so I can confirm you are already a subscriber).