I have the distinct pleasure of writing for a Pets360 column called Chateau Cat (No Dogs Allowed). Most recently I wrote a post called "10 Tips for a Safe and Stylish Holiday" about how to keep your home cat-safe and still Candice Olsen stylishly-festive (or Martha Stewart, whomever you prefer!).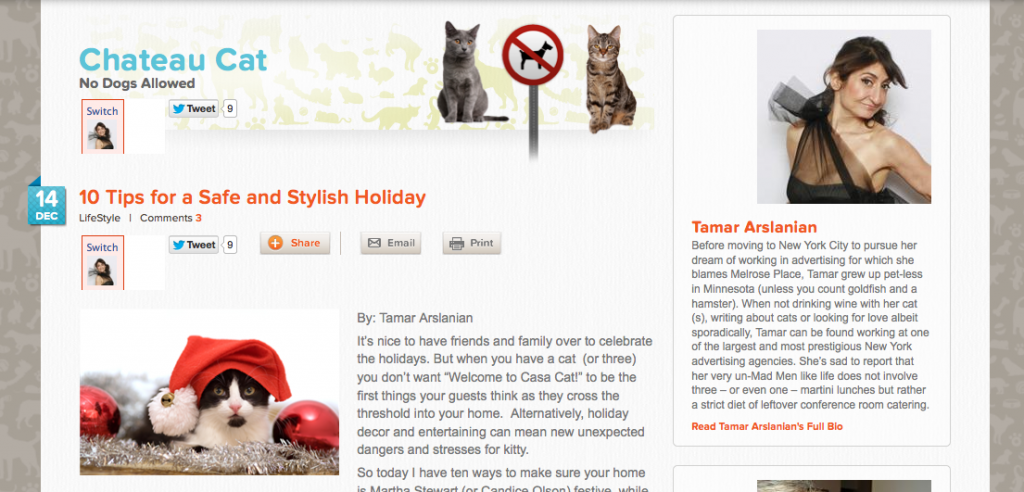 Check it out to learn what foods and plants you might not realize could be in your home that are highly toxic to your cat, as well as how litter can substitute for potpourri (for real!) and why your cats need a panic room (aka safe room) when guests come over.
I'm sure I didn't hit them all so leave a comment and let us know other tips and tricks you have to make sure your home is festive and kitty friendly!