In my quest to try and keep Kip off the kitchen counter, I decided installing some cat shelves in the kitchen might satisfy his need to be at the center of all the action without literally being in it (because we all know the kitchen is always the hub of the household!).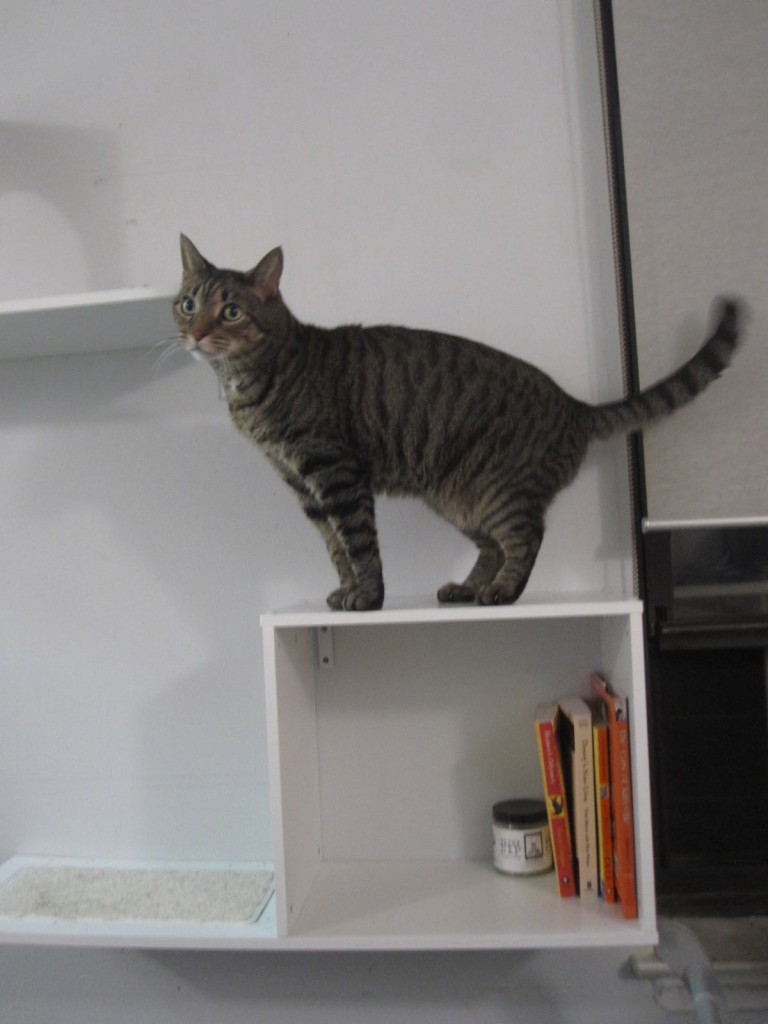 I really like The Sophia Wall Mounted Cat Tree by Designer Pet Products for a few reasons (read on for a discount code!):
It come in both white and black (I'm planning to paint my wall and like the idea of how the white shelves will "pop").
There's a cubby hole for us humans to store items (mine currently contains cat books of course!).
Carpeted areas for kitty to lounge comfortably (I only wish they were detachable for washing but thankfully my new Dyson vacuum has an attachment that will reach)
Covered nook from which kitty can survey his/her domain (though as you'll see from the photo below, Kip prefers to sit on top of it to get up as high as possible).

Normally $149.95 the shelves are now on sale for $109.95. But wait, it gets better! I HAVE CAT fans in the US and Canada can save an EXTRA $10 OFF by entering IHaveCat at check out!
That means you can purchase these shelves for yourself or as a gift to a local shelter for only $99.95, that's a $50 savings! So what are you waiting for?!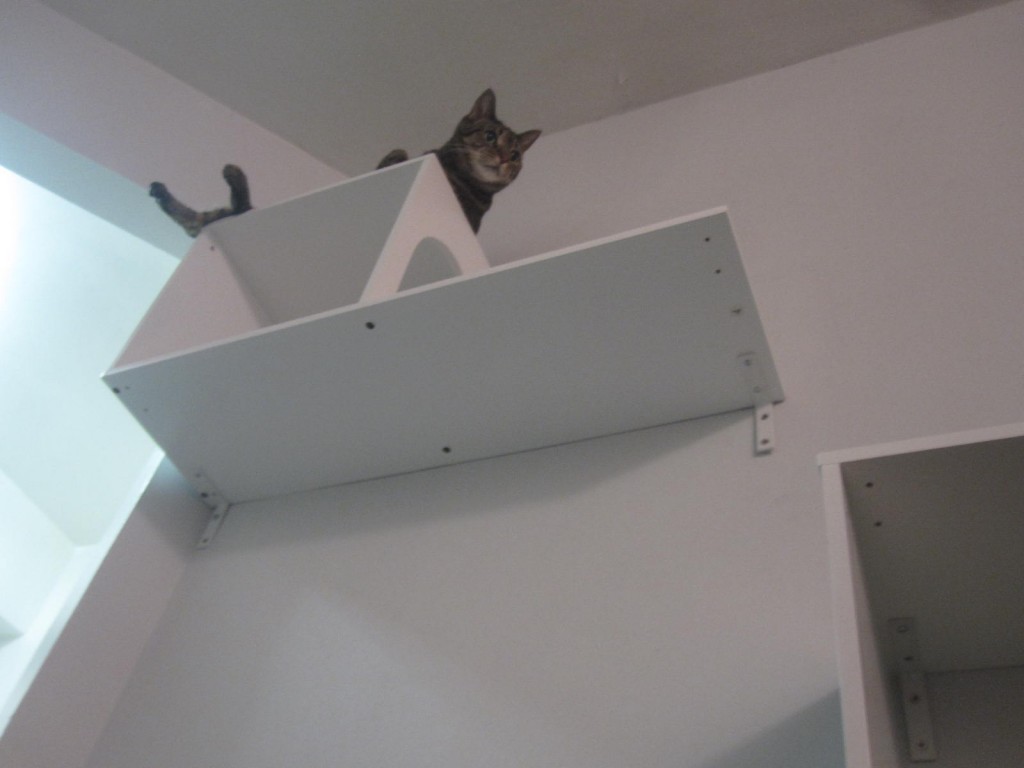 The discount code is good until Monday December 17th, the last day you can order and still have delivery by 12/24.