I've long been a fan of the sleek Pioneer Pet Raindrop design water fountains and the kitties love drinking from the very quietly circulating water.
In fact, when we lost power recently thanks to Hurricane Sandy, the cats were most distressed at the prospect of drinking still water. Ha!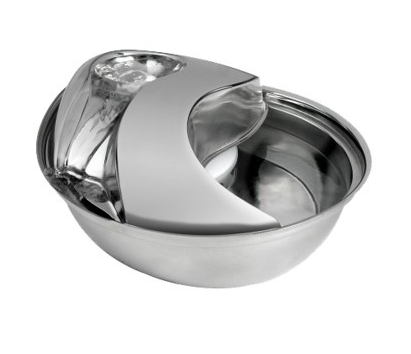 You know that feeling when something you thought couldn't get better does?  Well that's the feeling I had when I saw Pioneer Pet's latest addition "Peaceful Waters."
I'm seriously considering putting this in my living room. On the cocktail table even. Maybe if I throw a few rocks in there people will take it for an indoor water garden?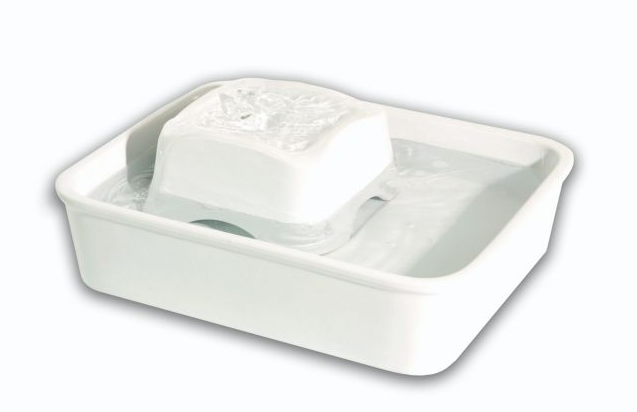 Currently "Peaceful Waters" is on-sale. Originally $79.99, it's now selling for $49.99 + Shipping (as of 12/11/131).
Enjoy!