Cindy Jerrel of Hot Dog Digital turned Kip into a businessman and Petie into a literal fat cat banker! It was time for her to work her magic on Haddie. Doesn't she look a riot?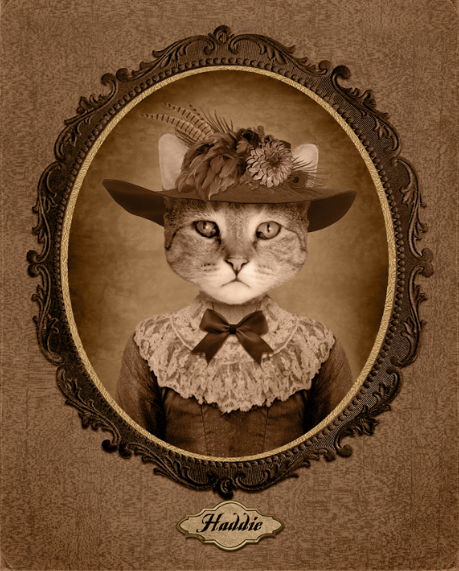 A custom portrait from Hot Dog Digital ($49+) makes a great gift for someone who can get a chuckle out of the anthropomorphizing of his/her cat or who is curious what kitty would look like all dressed up but doesn't want to lose a limb!
You can also find a wide array of read-made pet portraits  ($15-$20) ranging from gerbils and dogs to ducks and roosters!