Today's post is written by guest writer and single cat loving lady Bridget Sweeny about the outing we took to Brooklyn yesterday to meet one very famous cat. Enjoy!
Bridget: Is it weird that I would consider schlepping to Brooklyn to meet Lil Bub?
Tamar: Yes. And wanna go with you!
So on Tuesday, November 20, 2012 Tamar and I set out for an adventure of epic cat lady proportions, to meet the one and only Lil Bub, aka the cutest cat on the planet!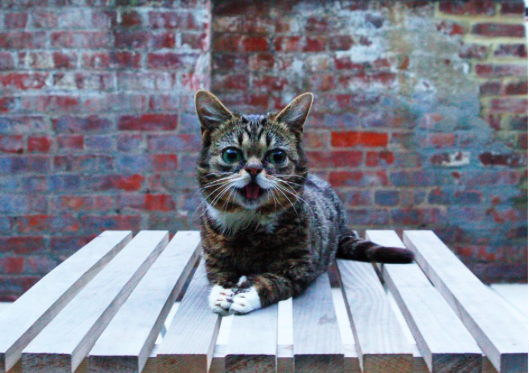 With Lil Bub set to make her grand entrance at 5:00pm at the Brooklyn Animal Resource Coalition (BARC) shelter in Williamsburg we arrive 15 minutes early to find a substantial gathering of fellow Bub fans already lined up. Here is a photo diary of our trip.
Fan on far right does her best Bub impression.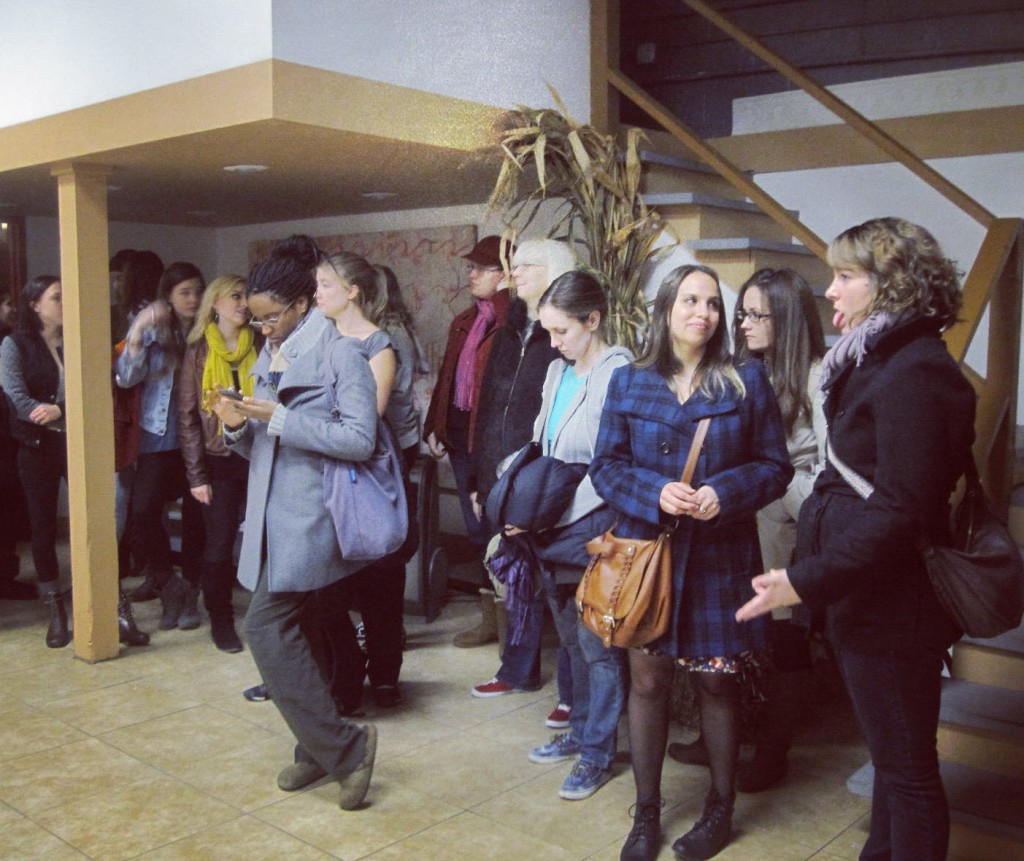 These guys know what's going on; they are surrounded by tons of chicks!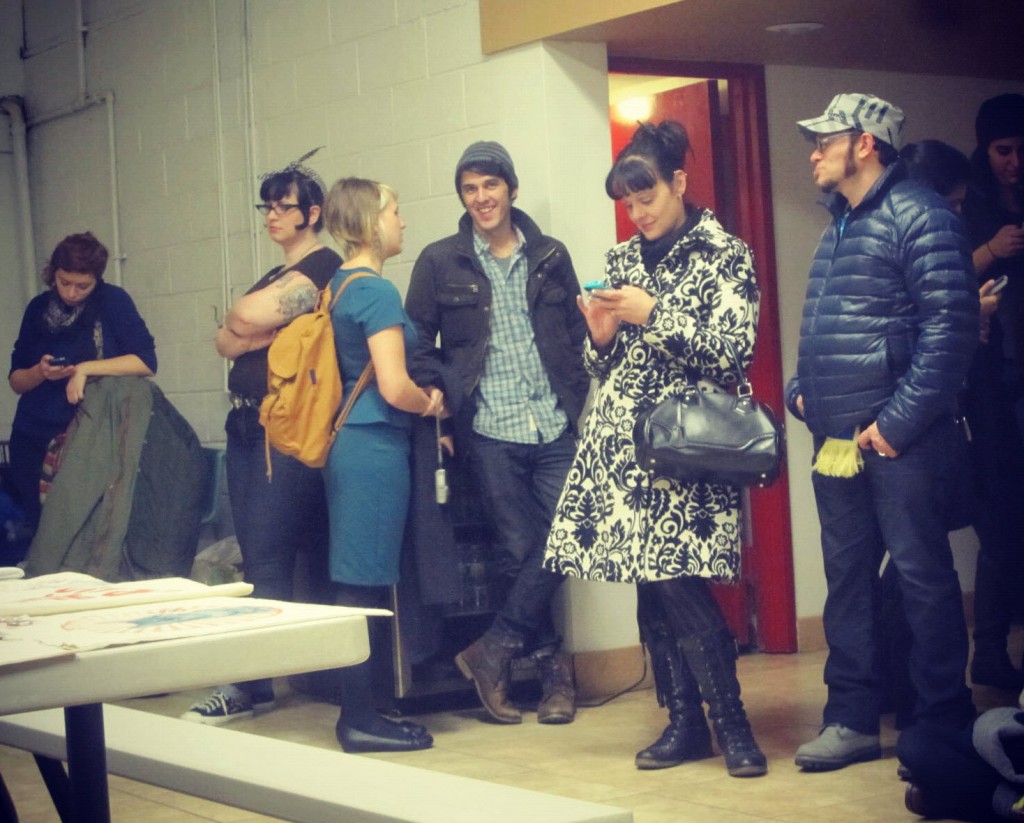 We soon realize that for the younger generation it is ironically cool to be a cat lady, as evidenced by this amazing brocade cat purse, one of the many over the top "cat wear" items we found.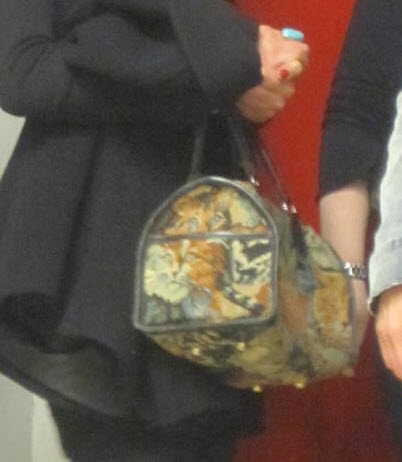 Bub's staff (which consisted of four members, plus the Dude) came early to set up her "merch" table, but as Bub was running fashionably late this guy took a little snooze to pass the time before Bubmania exploded.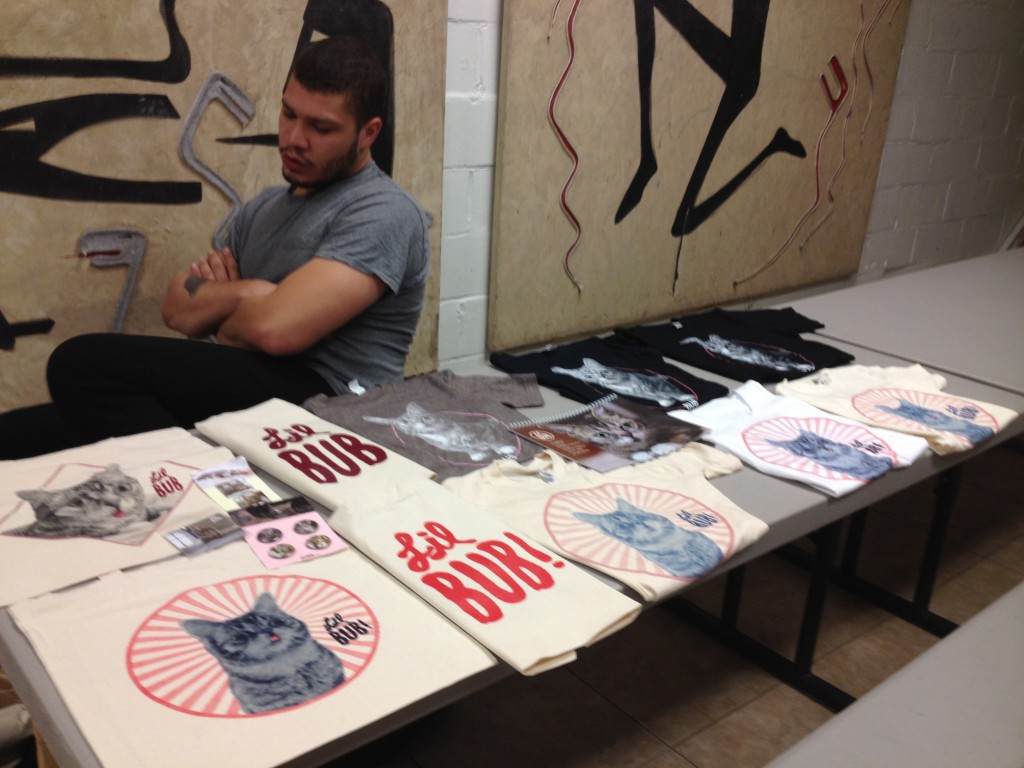 "OMG its LIL BUB!!"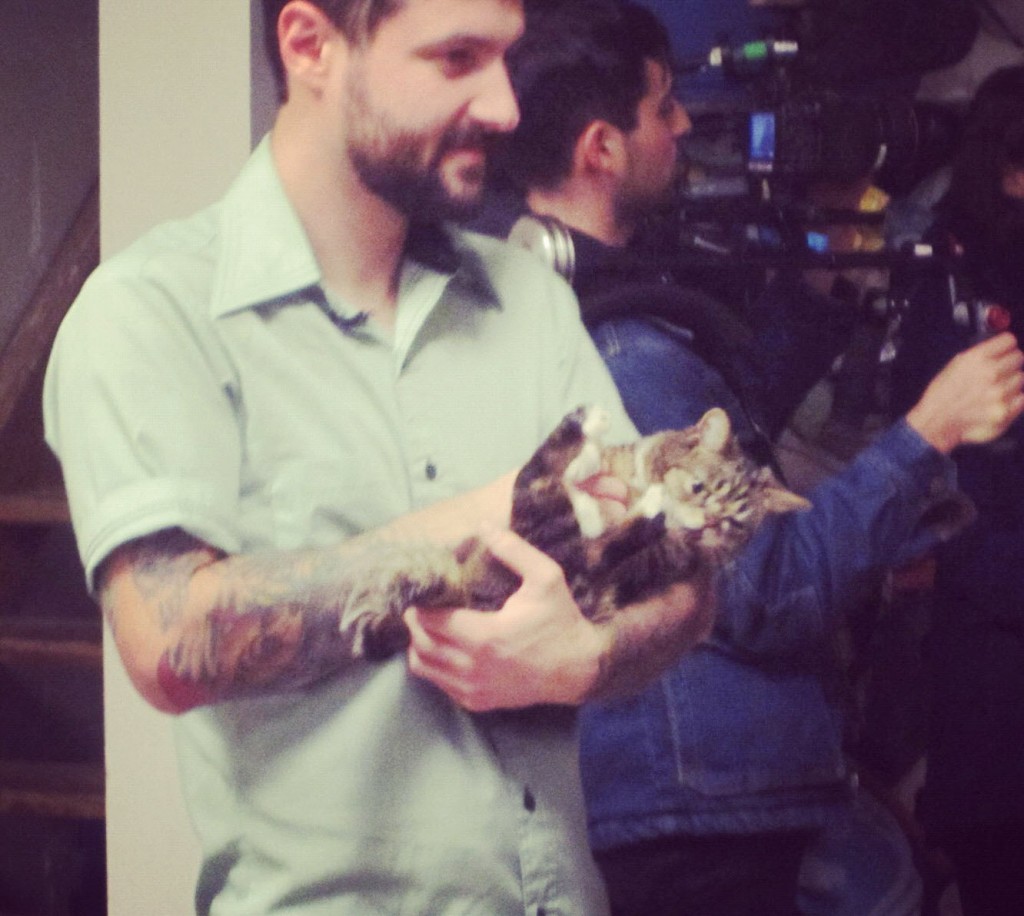 Everyone frantically whips out their cameras as the Dude (aka Bub's handler/father/Mike) whisks Bub in like the true celebrity she is, with a camera crew to boot!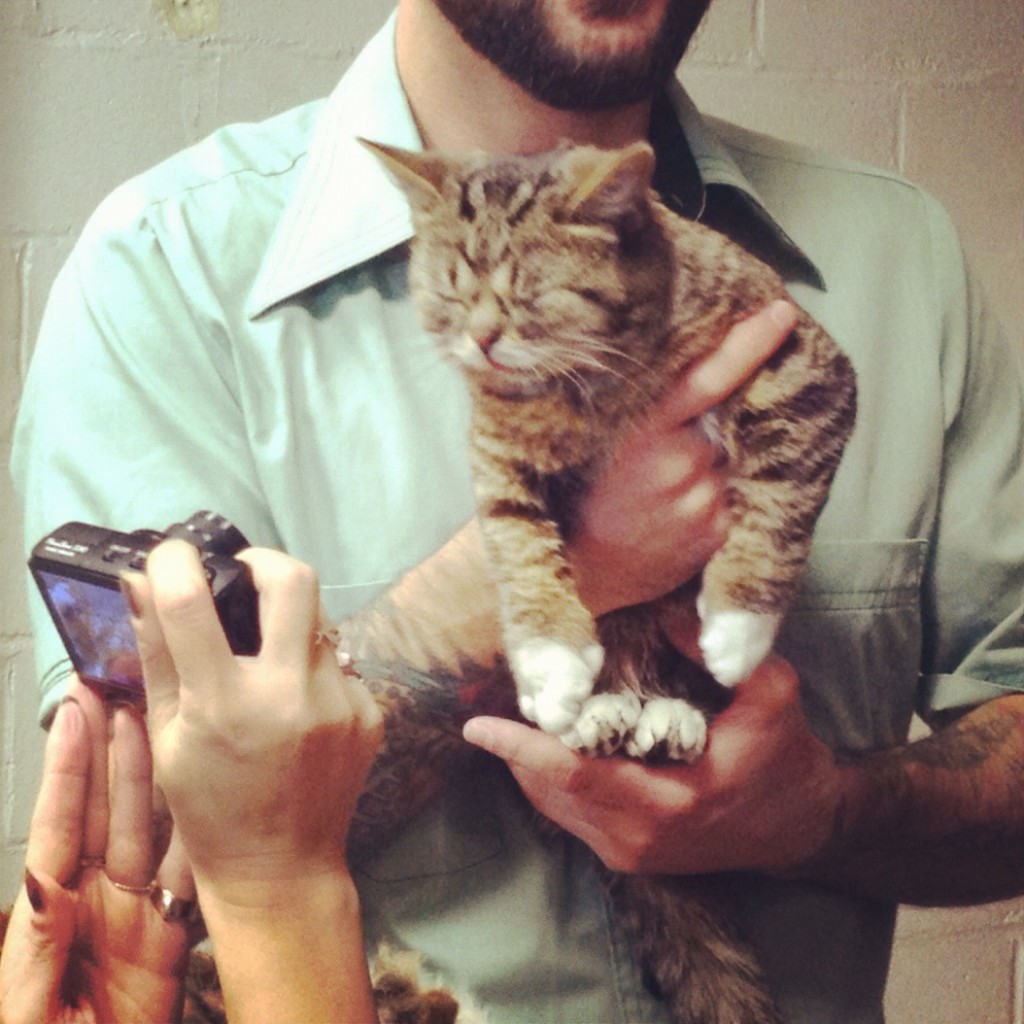 Bub says, "Hang on a sec, I need to get in the zone!"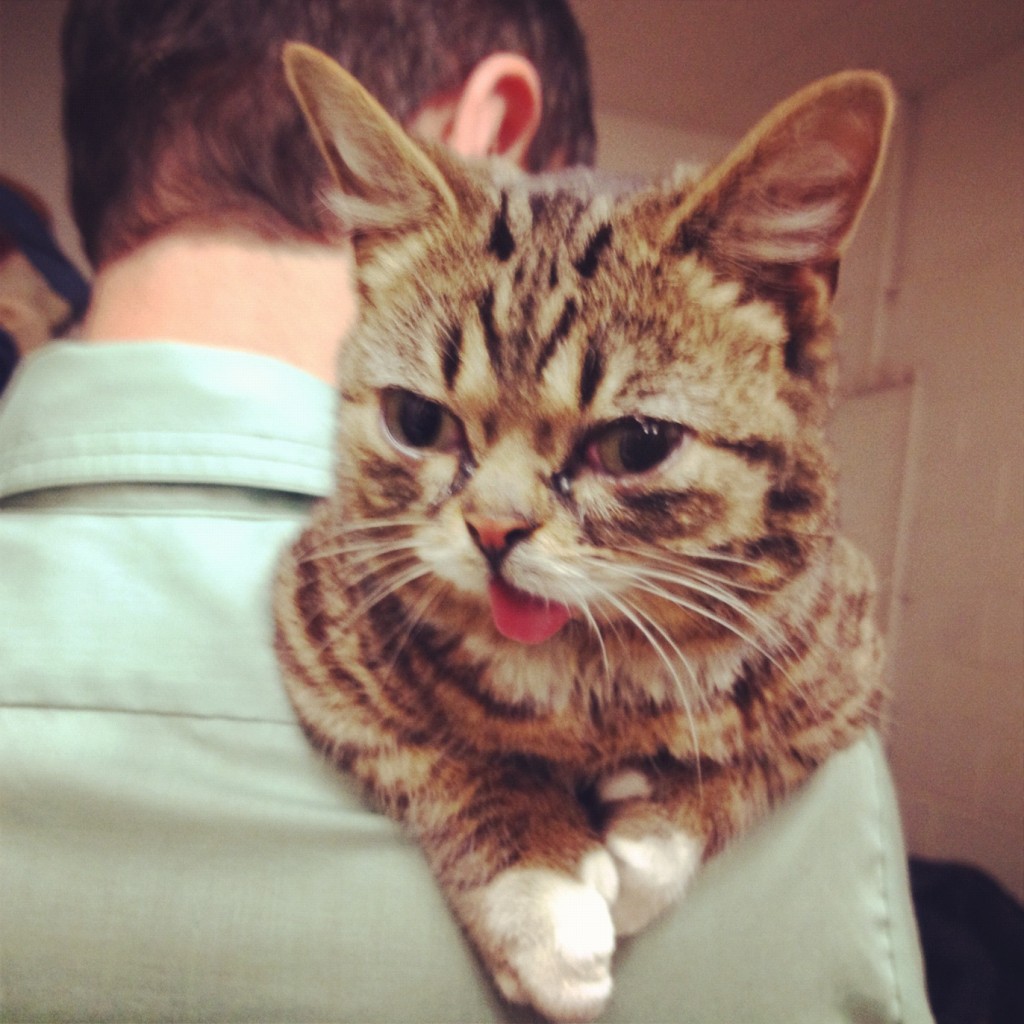 "Ok I'm ready to roll – who wants a Bub kiss? It only costs a dollar and all the money goes to the BARC shelter!"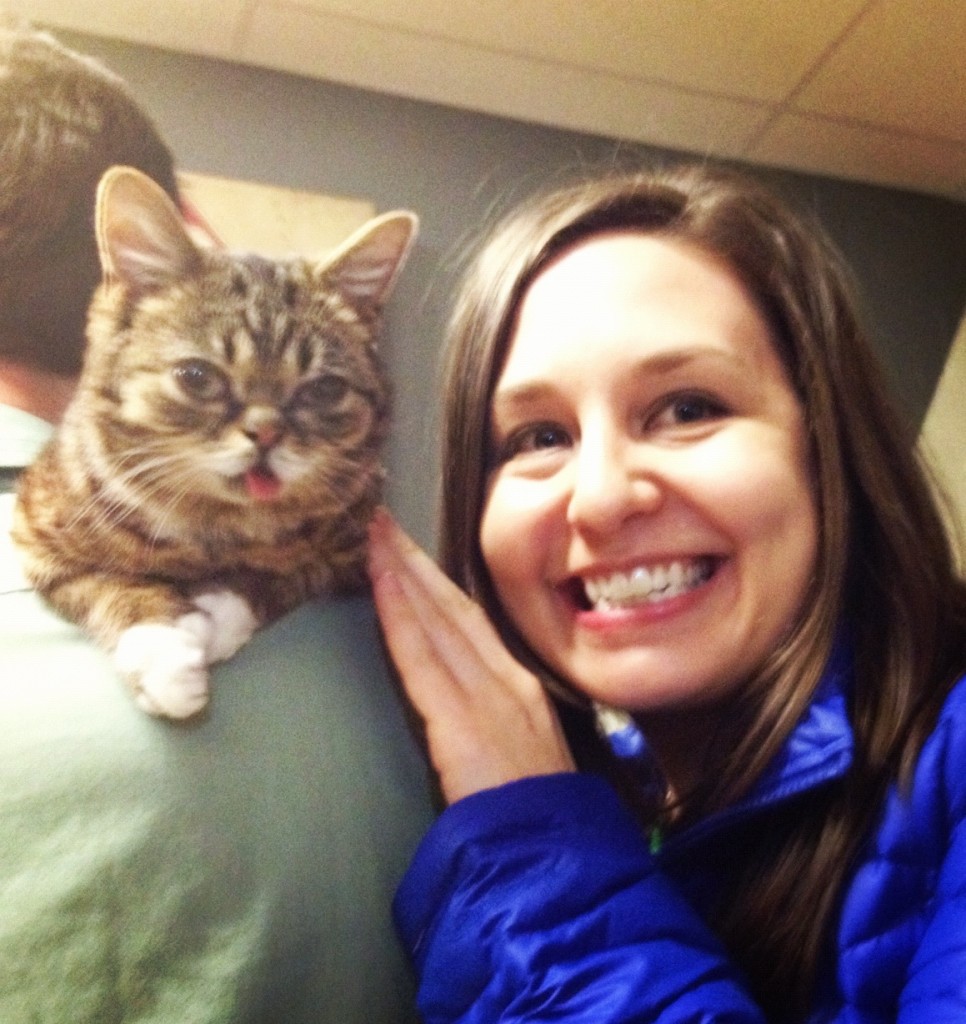 Do I look excited or what?! Bub thinks the harsh fluorescent lighting isn't doing much for my complexion…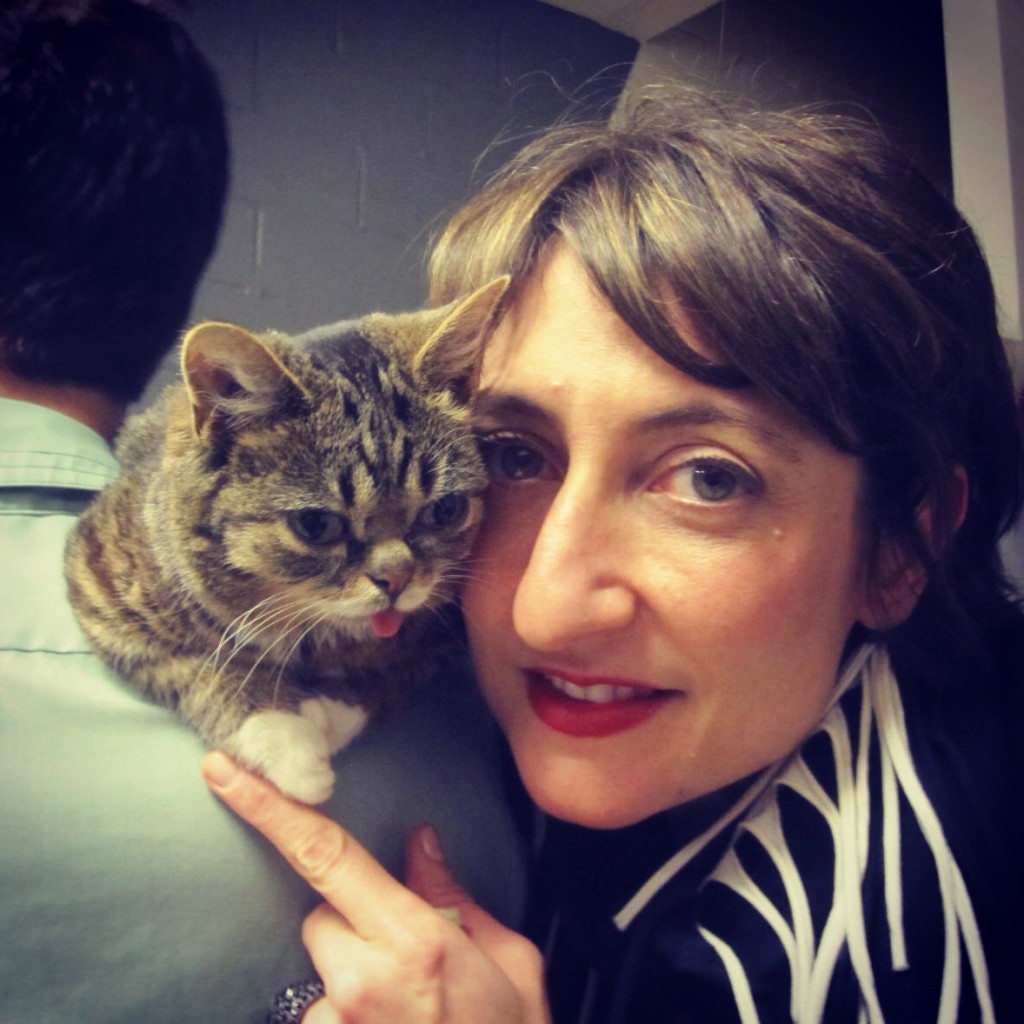 Here's lookin' at you Bub!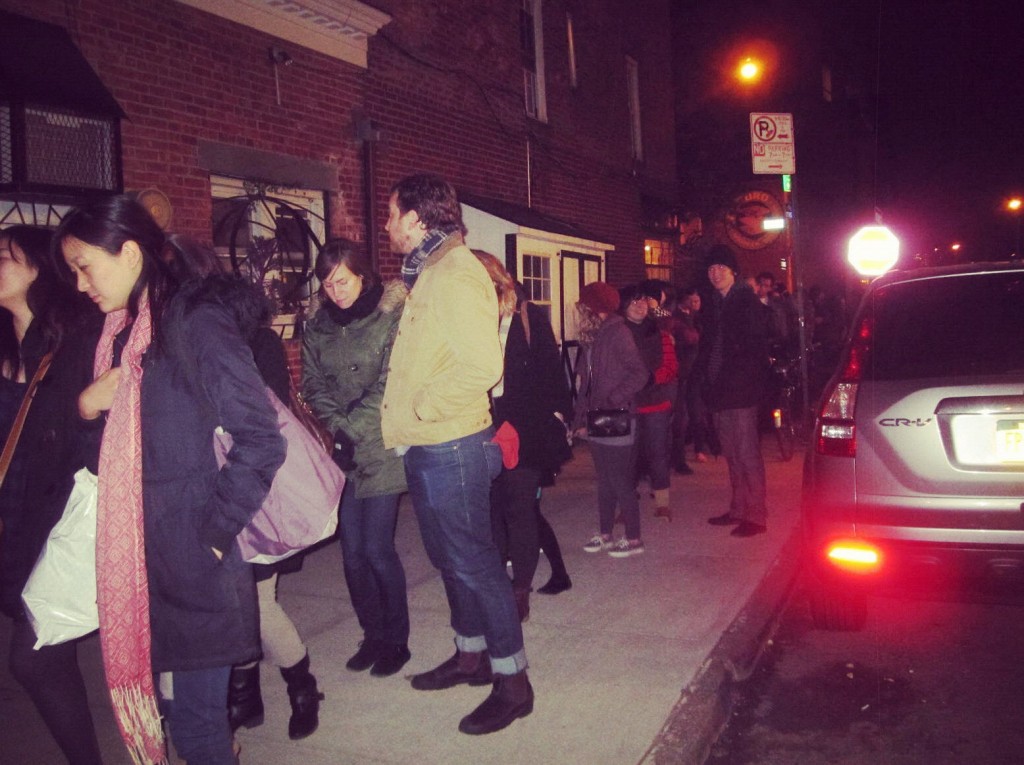 Once I procured some Bub apparel (30% of proceeds went to BARC) and made our way out, we found hoards of Bub fans had descended on BARC, with the line wrapping around the block!
Not only did Bub put a smile on my face and countless others, she also raised nearly $1,000 for BARC in just two hours – you go Bub!
Bridget Sweeny is a self-described crazy cat lady that lives in a ridiculously small studio apartment in Manhattan (on 54th Street) with four rescue cats. She is a long-time volunteer for Anjellicle Cats Rescue and her brood can often be found trolling the internet and posting things to their facebook page Studio 54 Kittehs.