My cats love KittyBlocks so much they're unofficial models for the company **puffs out chest like proud parent**!
When they aren't scratching them, they like curling up inside of them. I like the way they look and would love to get a third one so I can stack them up in triangle formation!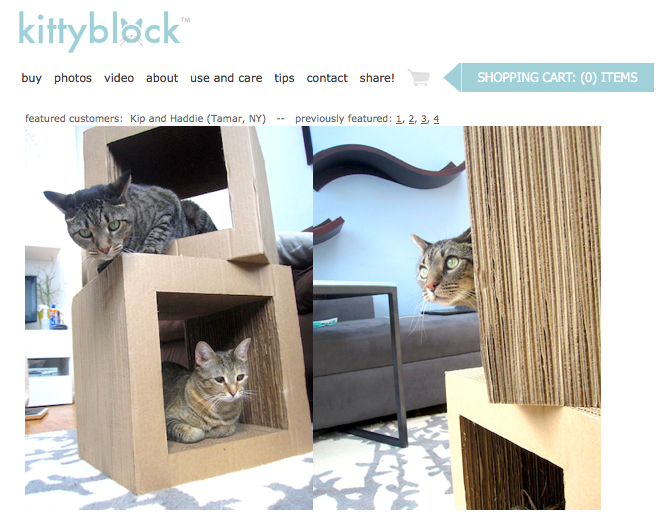 They're pretty solid and according to the designer Paul Roberts should last for years. They retail for $49.00 and that includes free shipping within the US.
And just because it's "too cute," I had to share a photo of the Capitol Building replica and cardboard armchair Paul created for the Animal Planet Too Cute Live Kitten Cam! Squee!